Mars Hydro 5x5 Grow Tent - 60''X60''X80''(150X150X200cm)
US$152.99
Regular Price
US$169.99
Quick Overview
Mars Hydro 5x5 grow tent features sturdy metal structures to easily support 155 lbs of weight. The sturdy 1680D canvas indoor grow tent is lined with 98% reflective Mylar to improve light utilization and with strictly sealed fabric to prevent light leaking. All designs are to provide an optimal growing environment for indoor plants all year round.
Sale: Australia
No Light Leak Grow Tent: Mars Hydro indoor grow tents utilize densely stitched canvas of 1680D, far better than other tents that only have 300D or 600D. The heavy-duty SBS zippers with double-stitched seams now are equipped with a zipper flap to fully block all light from coming out of the tent.
Robust & Stable Indoor Grow Tent: This 5x5 grow tent can hold up to 154 pounds due to the strong and durable metal corner adapters and poles so all grow equipment can be set up in this grow tent stably. Specially Coated Poles solve the problem of tent shaking, rusting, or paint loss.
Enhanced Light Reflection: The reflective diamond mylar reflects the dispersed light back to the plants, optimizing light effectiveness by 25% and increasing the plant's health and yield in return. The diamond pattern on the reflective mylar is designed with research and experiment that it's the most effective reflecting pattern for grow tents.
Convenient and Flexible Design: The removable floor tray enables growers to clean up the bottom of the grow tent quickly, saving you from the hassle of cleaning dropped water and nutrients. A mesh viewing window covered by a velcro cap allows for easy plant viewing without disrupting the balanced interior environment. The double-sleeve vent ports allow for flexible ventilation and circulation systems by elasticated nylon ropes.
Protection of Privacy and Temperature Control: The 5x5 Grow tent can provide privacy and safety for growers to keep away from children, pets, or unwanted visitors. It can also effectively control the growing environment and grow lighting inside it to make plant cultivation in all seasons and constant harvests possible.
To learn more about what makes Mars Hydro Grow Tents stand out from the rest, check out the Refinements Of Mars Hydro Grow Tents.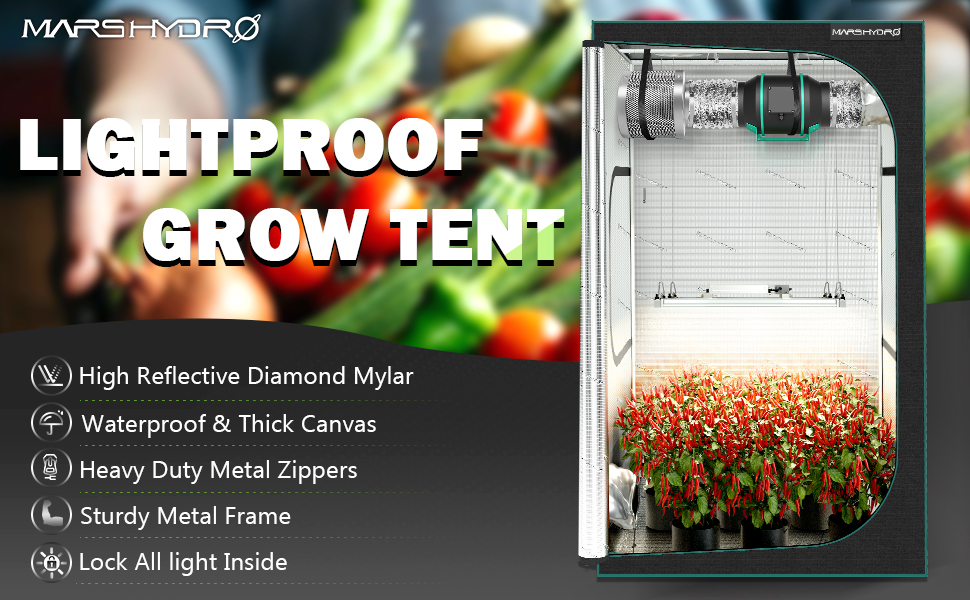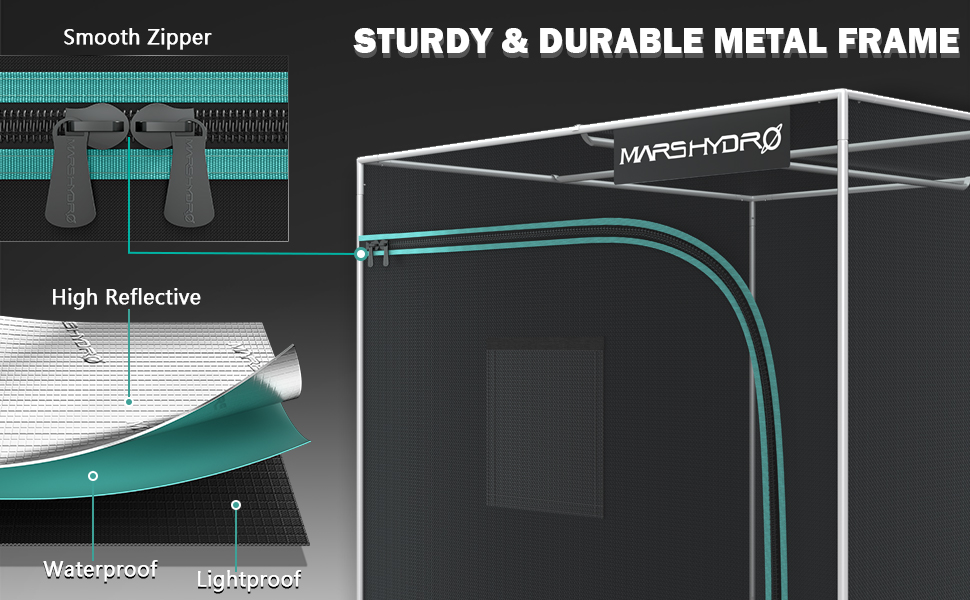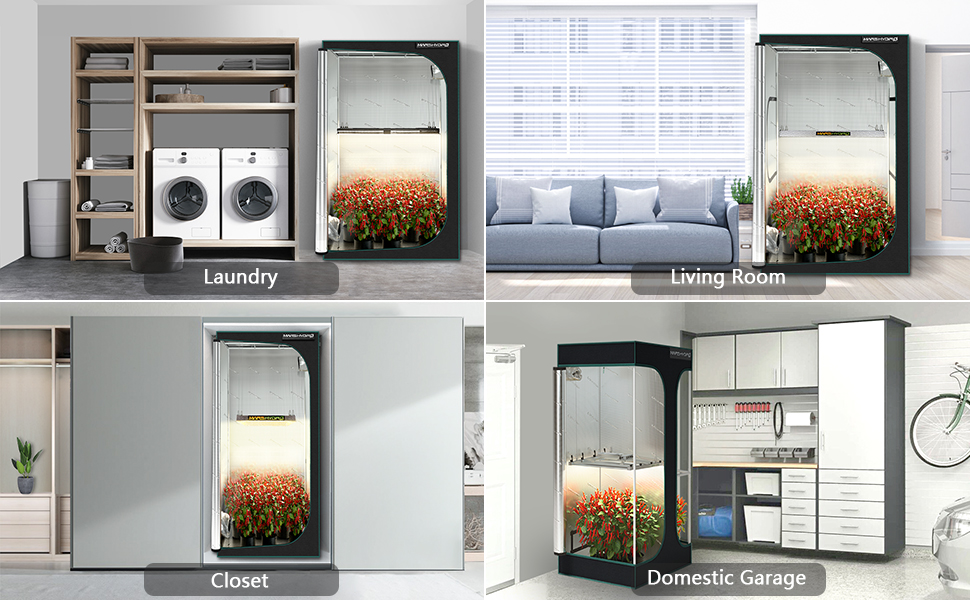 More Information

| | |
| --- | --- |
| Vent Size | 3x8'',4x10'' (3x20,4x25cm) |
| Mesh Window Size | 1x10''x10'' (1x25x25 cm) |
| DOOR QUANTITY | 1 front door, 2 side doors |
| SUPPORT CAPACITY | 70kg/154lb |
We found other products you might like!