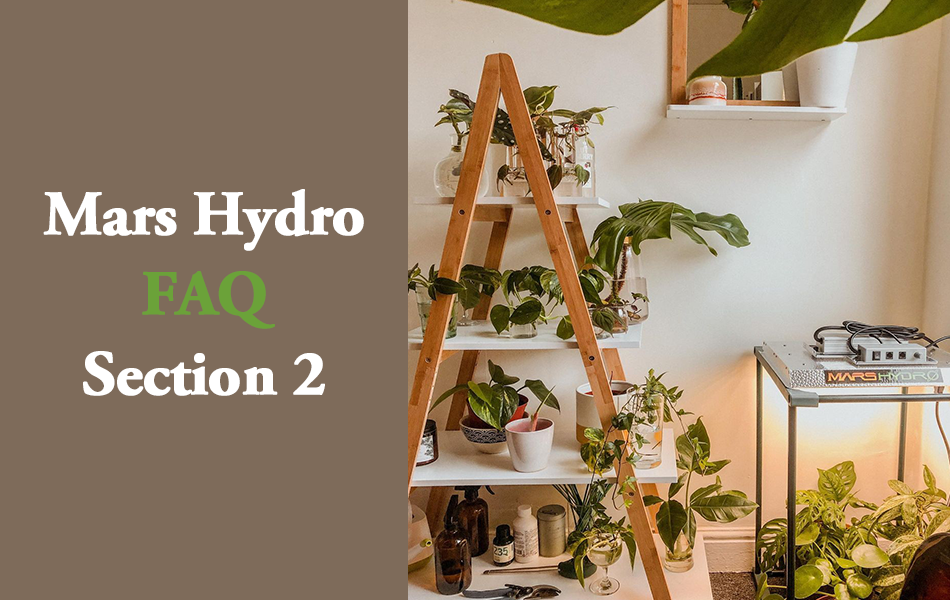 Mars Hydro Knowledge Blog Series - FAQ section 2 released. In this blog, we will introduce how to use FC-E series lights properly, the difference between intelligent controller and knob controller for fans, precautions for fan use and why new lights don't light up.
---
Mars Hydro Main FAQ page:
Mars Hydro FAQ Section 1:
mars-hydro.com/info/mars-hydro-faq-section-1
Q: Can FC-E6500 be run with 5 or 4 bars as opposed to all 6? My plants don't need much light when they are in the veg stage.
A: You can't keep the remaining light bars working! Our FC-E series lights have a dimming function that allows you to use dimming at different stages to meet the growth needs of your plants.
The remaining light bar will be overloaded with too much current and become too hot, eventually causing the entire light to burn out. No matter how many light bars are dismantled, the total power of the whole light remains the same. Take FC-E3000 as an example, FC-E3000 has four light bars with a total power of 300W, then the power of each light bar is 75W. After removing two light bars, the remaining light bars will share the power of 300W equally, and each light bar reaches 150W.
Meanwhile, the light chips of FC-E series are densely distributed, so if you run two light bars of FC-E3000, it will cause the light to be burned because of excessive current and overload operation.

Q: I bought a new inline duct fan with a temperature and humidity controller (intelligent controller), can I use this controller to control the fan with the knob controller I bought before?
A: Intelligent controller cannot control fans with a knob controller.
These two types of fan controllers have different PCBs, so they cannot be used crosswise. The knob controller controls the fan speed by changing the resistor size to control the current/power. And the intelligent controller controls the speed by outputting a PWM signal.

Q: What is the best environment for me to operate the inline duct fan?
A: Operating conditions: ambient temperature around 25℃; Relative humidity 15-65%.
Use our fans in a good environment can extend the service life of the fan. If there is a problem with the fan when it is used in our recommended environment, we offer a two-year warranty with a free replacement.

Q: I bought a new LED grow light, why it does not light up?
A: The following three situations exist:
1: Poor contact with the plug;
2: Connector burned out;
3: Power supply damage;
The first situation is caused by poor contact. Customers are advised to check whether the waterproof connector and the pig tail are inserted tightly.
If the second and third problems occur, customers need to contact our customer service to resolve them.
Customer Service Email: [email protected]

Final words
More grow tips and light use instructions are on the way...
If you have any questions that you want to know about Mars Hydro, please leave a comment below this blog. We'll address it for you in a subsequent blog.
Thanks for supporting Mars Hydro.