Drying and curing the plants produced has always been a critical stage when growers ensure that the potency, flavor, and quality of the product meet their needs. As a manufacturer of indoor equipment dedicated to helping growers worldwide, Mars Hydro has certainly planned a product for this stage - the Mars Hydro Herb Drying Rack.
---
Specifications
| | | |
| --- | --- | --- |
| Model | MH-4DryRack | MH-6DryRack |
| Number of Layers | 4 | 6 |
| Diameter | 24 inches (60cm) | 24 inches (60cm) |
| Chamber Height | 7.8 inches (20cm) | 7.8 inches (20cm) |
| Overall Height | 32 inches (80cm) | 48 inches (120cm) |
| Load Capacity | 4*2.2 lbs (4*1 kg) | 6*2.2 lbs (6*1 kg) |
| Have Pruning Shears? | Yes | |
Mars Hydro has launched 4-tier drying racks and 6-tier mesh drying racks with different load capacities to suit the needs of growers. They are both 24" (60cm) in diameter, so if you want to put them in a grow tent then it should be at least a 2x2ft grow tent. (Mars Hydro recommends a minimum of a 3x3ft grow tent to ensure enough working space for other ventilation equipment.)
The drying racks have a varying number of chambers, but each chamber is the same height of 7.8" (20cm), which proves to be the most appropriate size to balance drying speed and ease of operation. Other than that, each chamber has a load capacity of 2.2 pounds (1 kilogram) so growers can not only dry and cure plant materials but also lightweight items such as clothes or fish if they'd like to.
Specialized Designs Of The Mesh Drying Rack

Water-Proof and Dust-Proof Fabric Top
The net drying racks are equipped with a waterproof top to protect the drying materials below from dust and waterdrops. This is a feature that most net drying racks and line drying racks don't have. Dust will definitely affect the flavor and quality of dried plants although 7 days of drying may not collect much of it. The dust-proof and water-proof features allow the Mars Hydro drying rack to have the ability to work outside a grow room or grow tent in an open area.
Durable Polyester Mesh & Rugged Zippers
Using polyester as the mesh material, our drying racks are extremely durable and will not be easily torn. The tiny mesh stops flies, bees, and other flying insects from landing on your plant material and spreading germs. The sturdy zipper also locks the plant material in the net, completely blocking unwanted visitors while operating smoothly.
"Hook & Loop" Combination For Easier Installation
Mars Hydro net drying rack has a built-in velcro loop that helps hang the entire rack in any fixable position. In addition to that, an "S" hook comes with the drying rack to provide more versatility. Using the "S" hooks, the drying rack can be hung on a tree branch or on a tall pole and easily moved. The "Hook and Loop" hanger combination allows the drying rack to be hung in various ways and positioned more securely.
Foldable Design and Storage Bag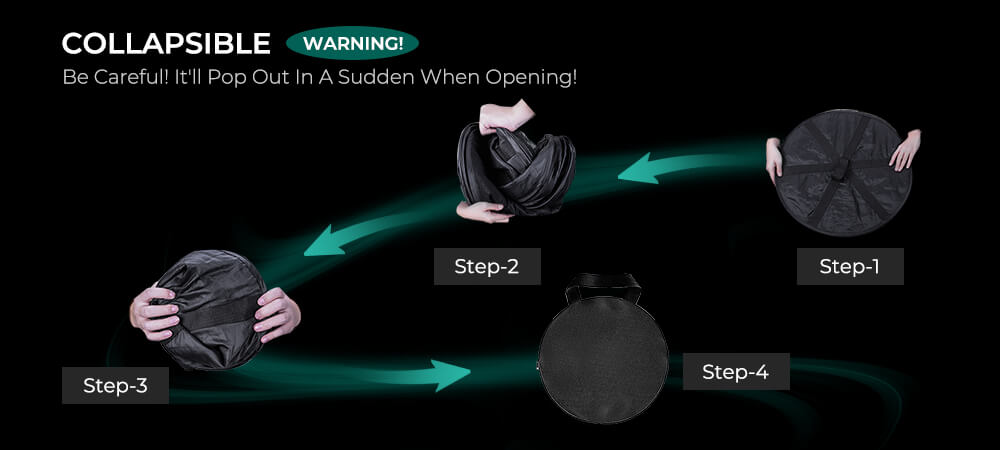 A big Mars Hydro weed drying rack can be easily folded into a 12-inch-diameter round shape for easier storage in the fabric bag so as to save space when no drying process is ongoing. The next time you need to use it, simply wipe the drying rack with a damp towel and it will be new and clean again for you to dry plants.
Mars Hydro Herb Drying Rack For Plants
To store your harvest in tip-top shape, use a Mars Hydro hanging drying rack! Lock in plants' freshness, beneficial substances, and flavor while naturally reducing moisture to the ideal 12%! A High-quality, non-deforming 4-layer plant drying rack or 6-layer weed drying rack for you is at Mars Hydro.