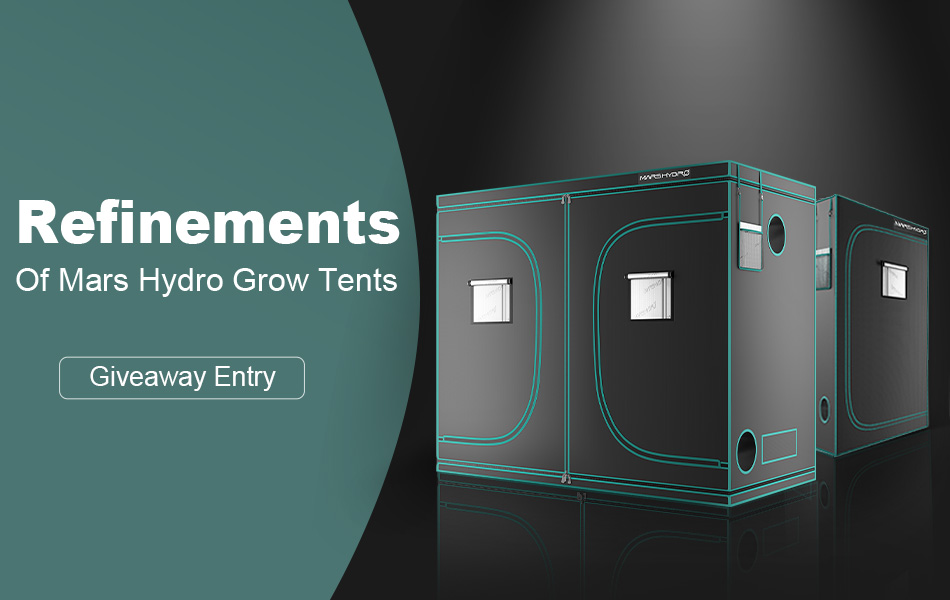 The grow tents have been industrialized and standardized in size, construction, and craftsmanship to meet the expanding demand for indoor grow equipment. With this has come a large number of grow tents with a similar look, making customers dizzy when selecting the best grow tent.
What should a quality grow tent be? And what makes Mars Hydro grow tents stand out from their competitors? Let's find out in this blog.
---
High-Quality Materials To Guarantee Premium Grow Tent Performance
Where dimensions and processes have been standardized, the quality of the finished product is determined by the quality of the material as mentioned in our previous blog post.
Thickest 1680D Oxford Fabric
The fabric covering is the most important part of a grow tent. Mars Hydro grow tents feature black 1680D Oxford fabric, which is the densest and highest thread count on the market, making the grow tents not only leak-proof but also tear-proof.
All Metal Interlocking Frame
As the support part of the grow tent, the frame should be strong enough to withstand any possible weight of the entire tent. In contrast to those grow tents that use plastic frames, Mars Hydro grow tents use metal frames - all structures, including the corners and pins, are made of robust steel.
On top of that, our grow tents also apply the interlocking structure. Growers can easily set up the grow tents at home with no other tools needed, stable and convenient.
Strong And Smooth Zippers
The zipper is the access to enter and lock the grow tent. The high-quality zippers on Mars hydro grow tents have been refined several times to be strong and smooth to industrial strength. Smoothly opening and closing the zipper also contributes to its lifespan for longer serving time.
Innovative Designs For Better Indoor Growing Results
In addition to the different materials used, the details of the design also indicate the attitude and commitment of each brand to their grow tent collections and to their consumers.
Diamond Pattern On Reflective Mylar For Optimal Lighting
Regarding reflective mylar, most people know it could bounce the leaking light back to plants. So when comes to DIY grow rooms, growers would use a mirror or normal mylar with no patterns on it. But it's a mistake. Different patterns on the reflective mylar have different impacts resulting in different growth.
At first, Mars Hydro applied a lichee pattern on the mylar, similar to the pattern on a leather handbag. But then we revamped all the patter to diamond patter according to our experiment and research. The diamond patterns on the mylar bounce the light back irregularly and diffusely, thus increasing the light utilization by 25% and avoiding hot spots.
Water-resistant Central Layer To Deal With Cleaning After Watering
Watering is one of the most important things in artificial growth and the most likely to render a cleaning action in indoor gardening. Since gardening water often contains many nutrient solutions, and these solutions can make your room unattractive. So, when you have a grow tent, it is best that it is waterproof.
Mars Hydro's grow tent fabric is backed by a waterproof layer that perfectly insulates the inside and outside of the tent from moisture. You don't have to worry that the water would destroy your floor and make it hard to clean. When you spill water into the tent, don't worry, just wipe it off with a rag or something else that absorbs water. This also prevents you from always being on the way to clean the grow tent fabric.

Lightproof Zipper Cover To Stop Any Light Leaking
Since zippers need to be used with occlusal teeth, light can leak out of the teeth, and this has been a headache for grow tent suppliers. Mars Hydro innovatively covered the zipper with a "quilt". The fabric zipper cover shuts off the access for light to escape and for the possible micro pests to sneak in.
Dual Cinching Ducting Ports With Double Barrel Cord Lock
Grow tents have ports on them to draw in the fresh air and replenish with new food (CO2). However, most duct tubes cannot match the ports perfectly, so pungent odors and light can also sneak out of the tent through the gaps in the ports.
Mars Hydro grow tents invest in dual cinching and double barrel cord lock to resolve this issue. And the double barrel cord lock can be adjusted to shrink the port to a perfect fit with the duct tube, thus locking all light and odor inside.
The Overlooked Gadgets To Help Indoor Growing Easier
Many grow tents are now equipped with practical gadgets such as removable floor trays and tool pouches, and Mars Hydro is naturally a leader in this area.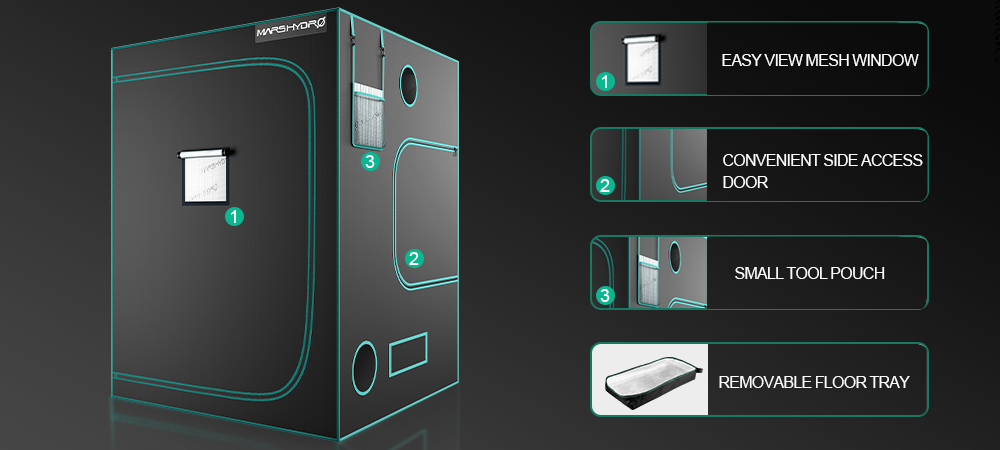 Removable Floor Tray: A removable floor tray is provided with Mars Hydro grow tents for growers to easily clean the tent. It's also a waterproof layer.
Easy View Mesh Windows: A mesh window sealed with Velcro allows the grower to observe the inside of the grow tent (e.g. check the thermometer) without having to fully open it and disrupt the stable environment. It can also be used as a ventilation port, with the mesh insulating most larger pests from invading your grow tent.
Convenient Side Access Door: Mars Hydro's large grow tents have side doors so growers can easily manage their plants from the side - no long arms and struggling work required.
Small Tool Pouch: Also, a small bag hangs on the right side of the Mars Hydro large grow tents for growers to put in some common tools such as a PH tester, controller, clippers ...... anything you want to put in.
Mars Hydro Grow Tent - The Best Grow Tent For Indoor Plants
Built with high-quality materials and innovative designs, Mars Hydro grow tents have been the best for any indoor cultivation ever, whether you grow weed plants, vegetables, flowers, or any valued crops.
On top of that, Mars Hydro has built various sizes of grow tents to fit in with any indoor conditions, from small grow tents to large grow tents, including:
2x2 grow tent, 2x4 grow tent, 2.3x2.3 grow tent,
3x3 grow tent, 3.3x3.3 grow tent,
5x5 grow tent, 5x10 grow tent,
In the near future, we will also add other popular tent sizes to our grow tent collection. Check out Mars Hydro Grow Tent Collection for your next purchase.
Mars Hydro Grow Tent Giveaway
Want to get a grow tent that has all the mentioned advantages for free? Enter this giveaway!
Prize: Mars Hydro 2'x4' Indoor Grow Tent
Participation:
Tell us how long you've been growing indoor plants in the comment;

Add hashtag #marshydrogrowtent in the comment.
Winner Pick-Up: Randomly from the comments
Ends: 22nd August
Winner Announcement
Congratulations to "C.j grows canna" on winning this giveaway! Our representative has contacted you via email, please kindly get back to us!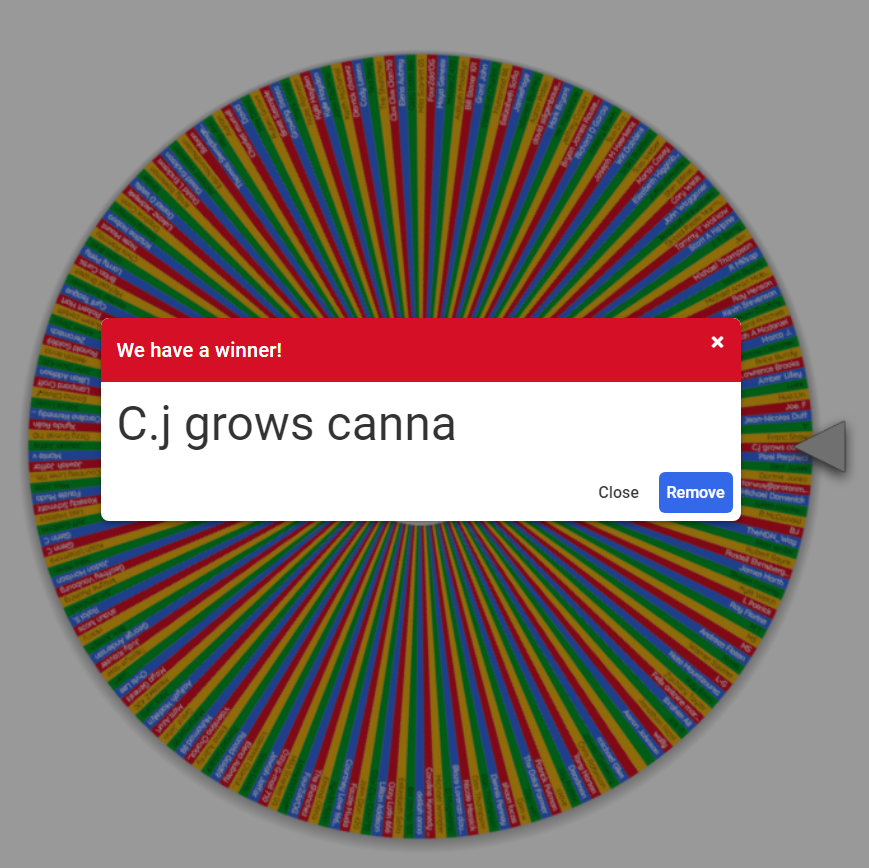 Good Luck! And Happy 13th Birthday Mars Hydro!