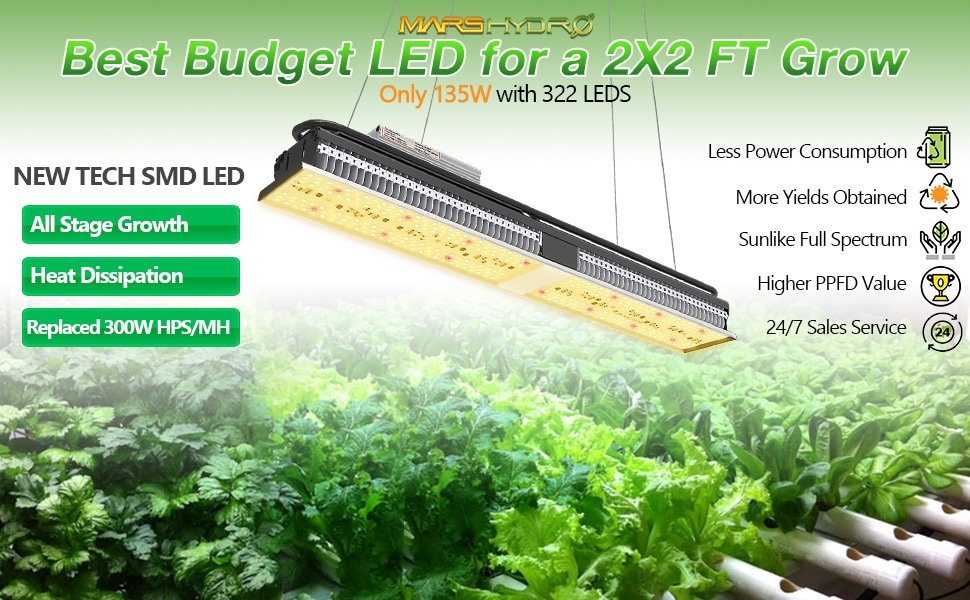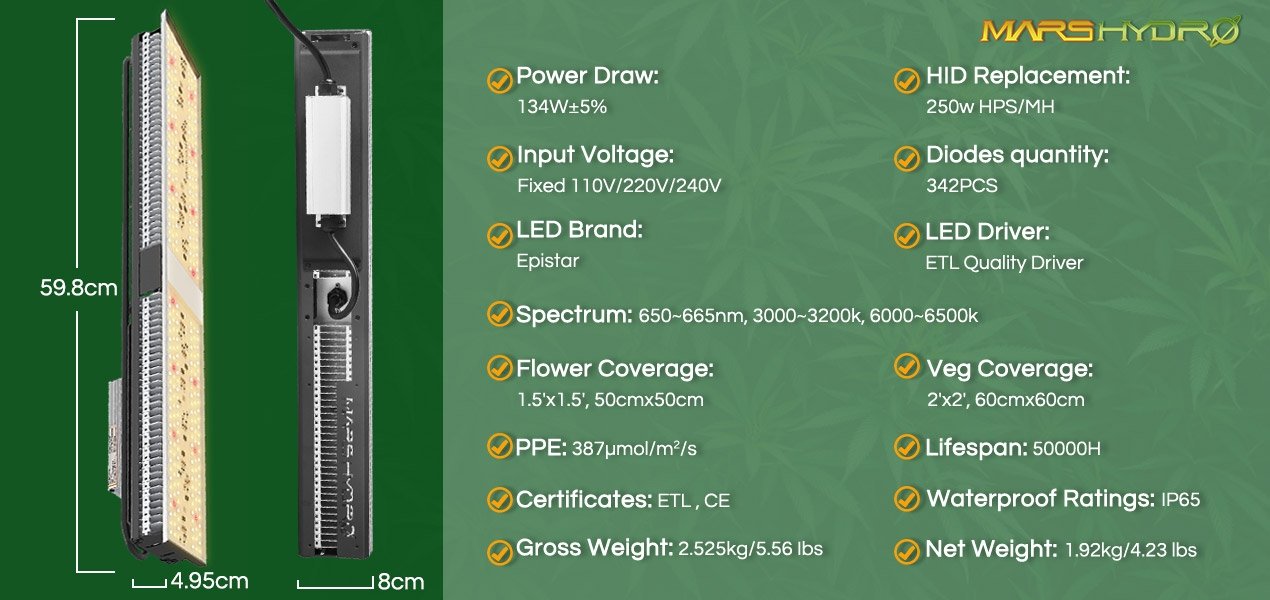 Growing Feedbacks for SP 150
@Monarch Garden, diesel growing under SP150 growing
@Endo Grows, the SP150 growing in 4'x4' room
@Dutchman1990, Pheno Hunt growing, under 3xSP150, in the MarsHydro 3x3 Tent
We developed several lines of grow lights and Mars SP series is one of the greatest ones, the great choice for home and commercial growers both.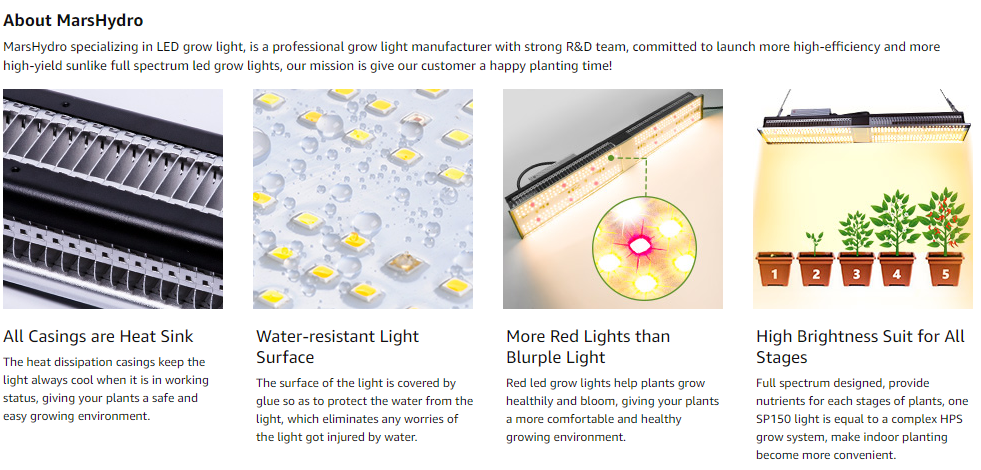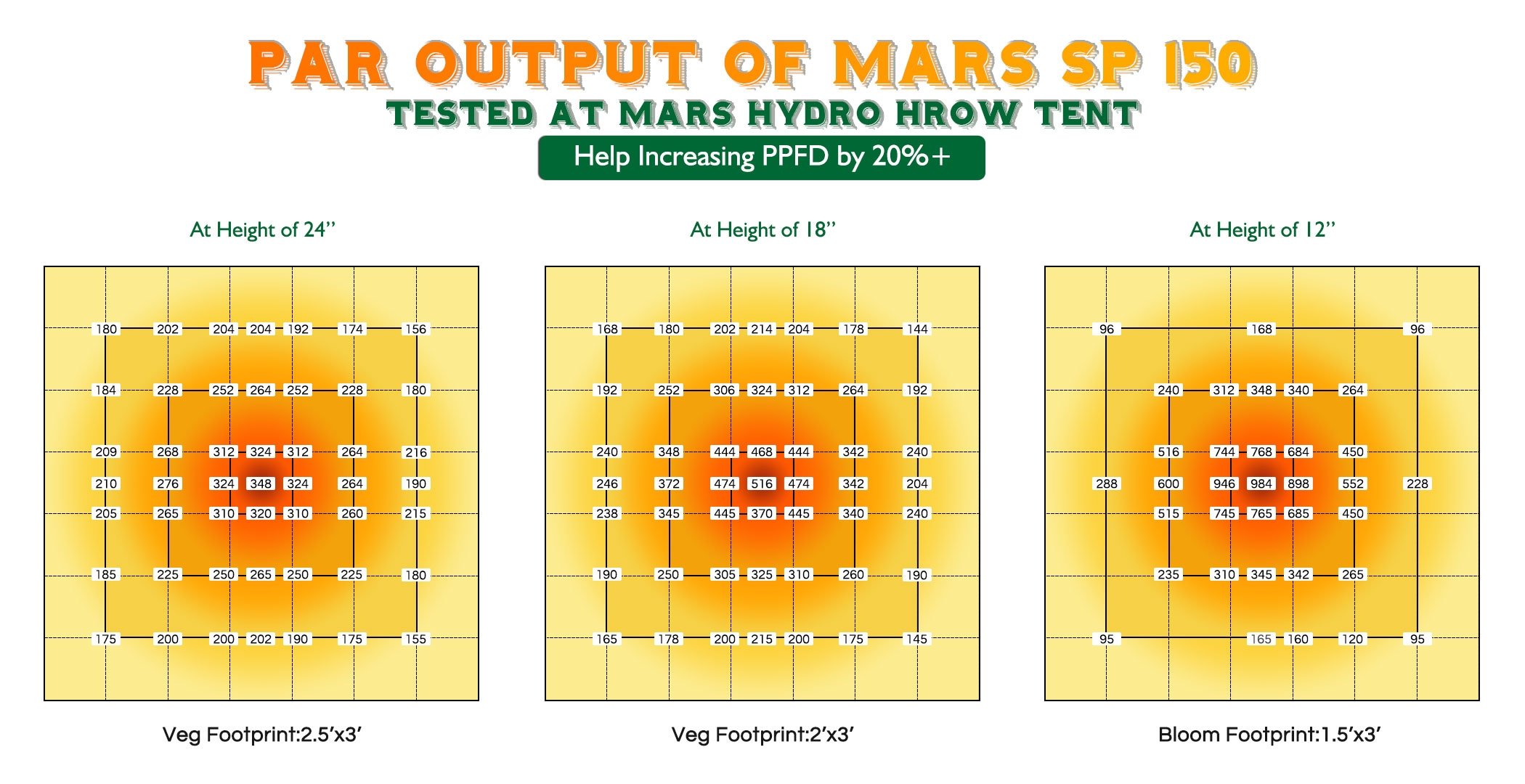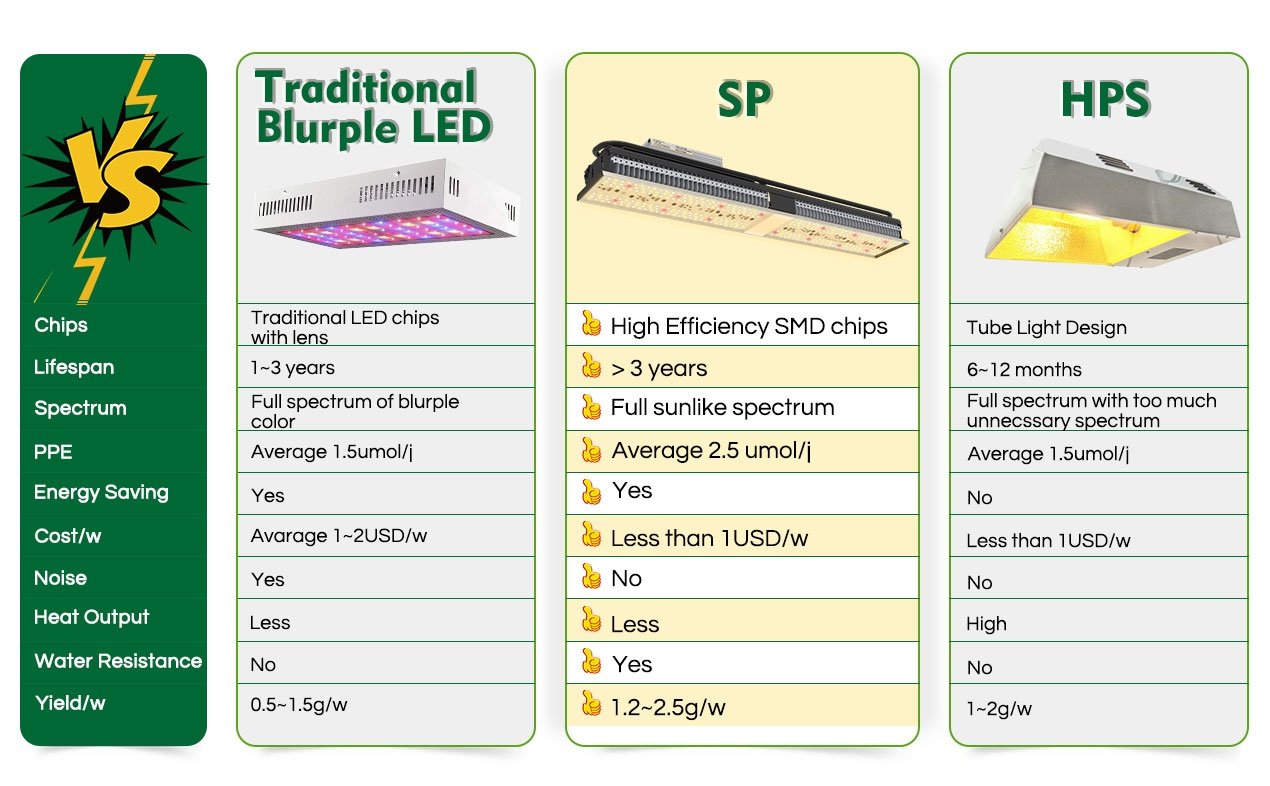 Q&A

Product Questions

What about buyers from other countries?

What model number are the LEDs?

What are the dimensions of this unit? (in×in)

Are the sp 150s daisy chainable?

For the sp150 what are the recommended heights

Where is the CSA or similar listing located on the fixtures? My inspectors are asking.

How many plants per light

Does the SP150 have UV and IR?

Can the light be daisy chained?

Is this light dimmable?

What voltage can I use this light?

Is it waterproof?

Recently purchased a SP150, can you tell me the recommended hanging height and lighting hours?

What is the coverage of this light? How can I know if it will be suitable for my space?

Recently purchased this light, love it very much, plants grow obviously. The only issue is the panel gets hot, cannot touch it, is this normal? Should I do something?

How would 3 of these in a 2x4 match up against one SP250?

What is included in the package when purchased?