(2 Pack) Mars Hydro Seed Starting Trays for Seed Starting Propagation Cloning Plants
Free Shipping to the United States on Orders Over $59
Support
Lifetime Customer Support
Quick Overview
Mars Hydro seedling trays serve as mini nurseries, providing an ideal environment for seed germination. They help in organizing and efficiently using space, ensuring successful germination, and enabling easy transplantation of seedlings once they've sprouted.
Intuitive Round Dome Design: Ensure optimal lighting for seeds through the transparent smooth round dome, designed to provide enhanced light penetration from above.
Adjustable Top Vent:Humidity inside the seedling starter trays can be controlled by a valve, which could regulate the seedling starter trays humidity from 50 to 100% according to the different stages of seeding growth so that promote air circulation and help seed growth
Premium Silicone Plant Tray: Experience effortless plant removal with our tray made from premium silicone, guaranteeing both convenience and durability
Effortless Maintenance & Reusability:Our seedling box is easy to clean and designed for multiple uses, saving you money over time.

Innovative Drip Tray Design: Ingeniously designed to keep excess water separate from the nutrient medium, preventing waterlogging.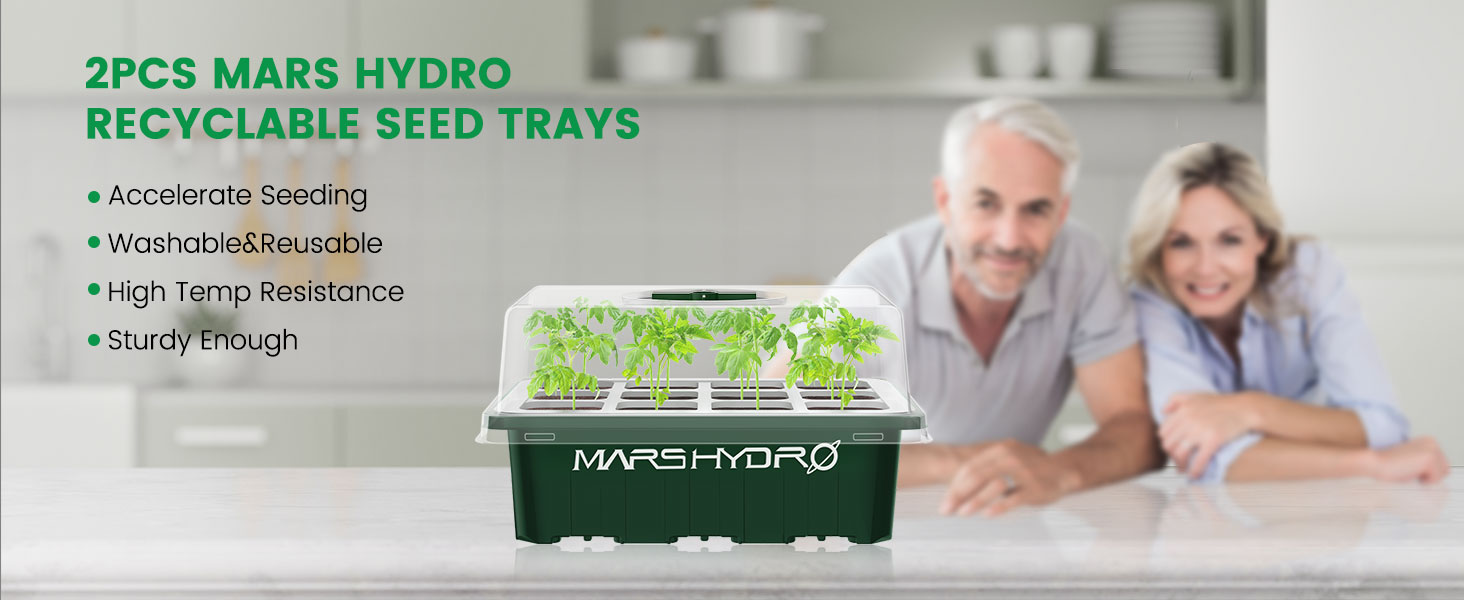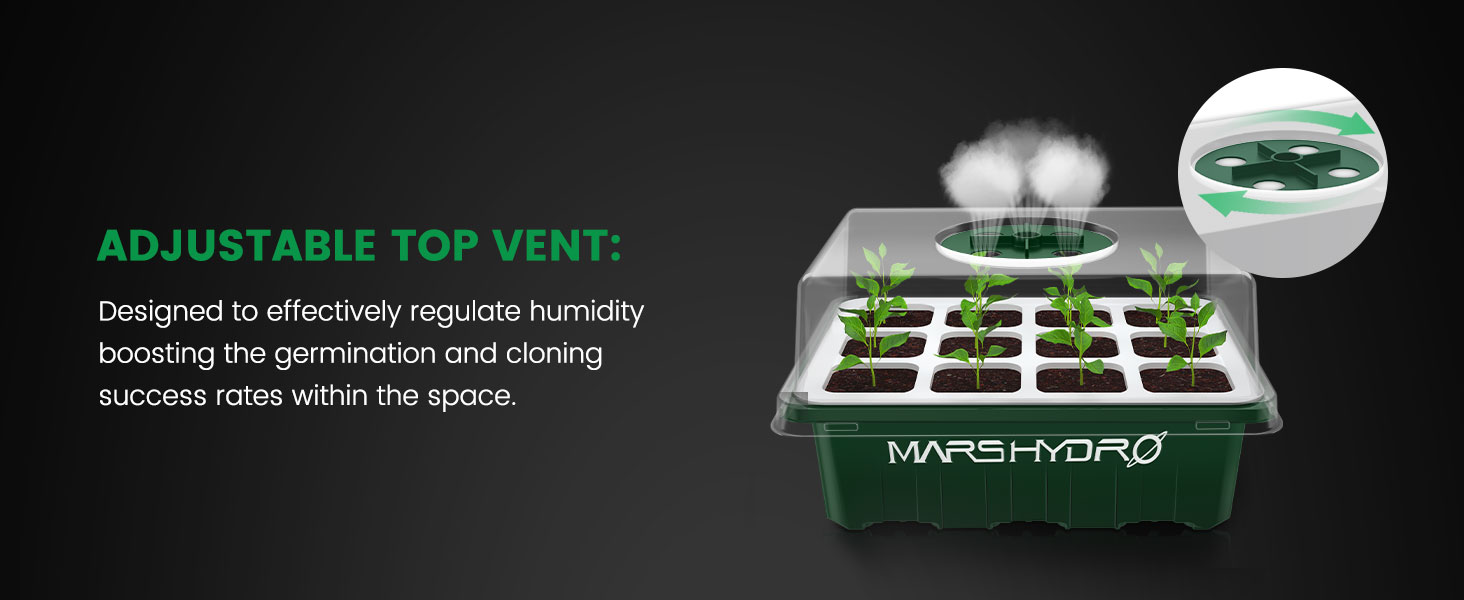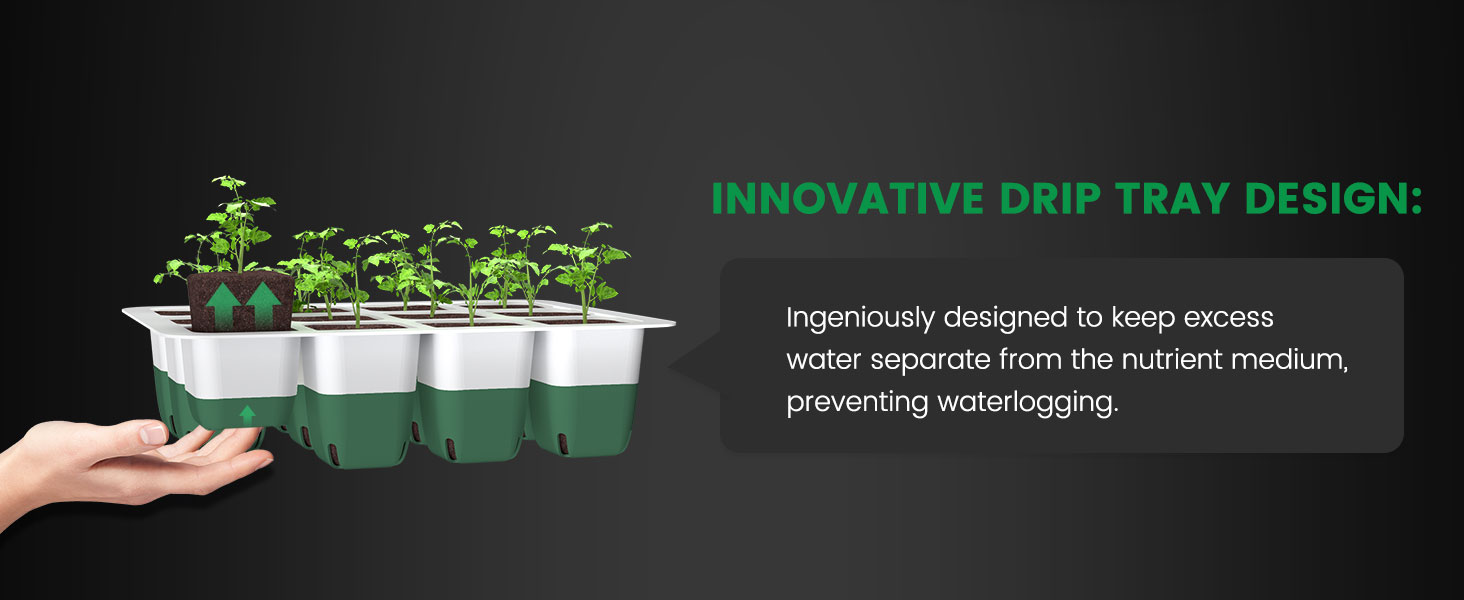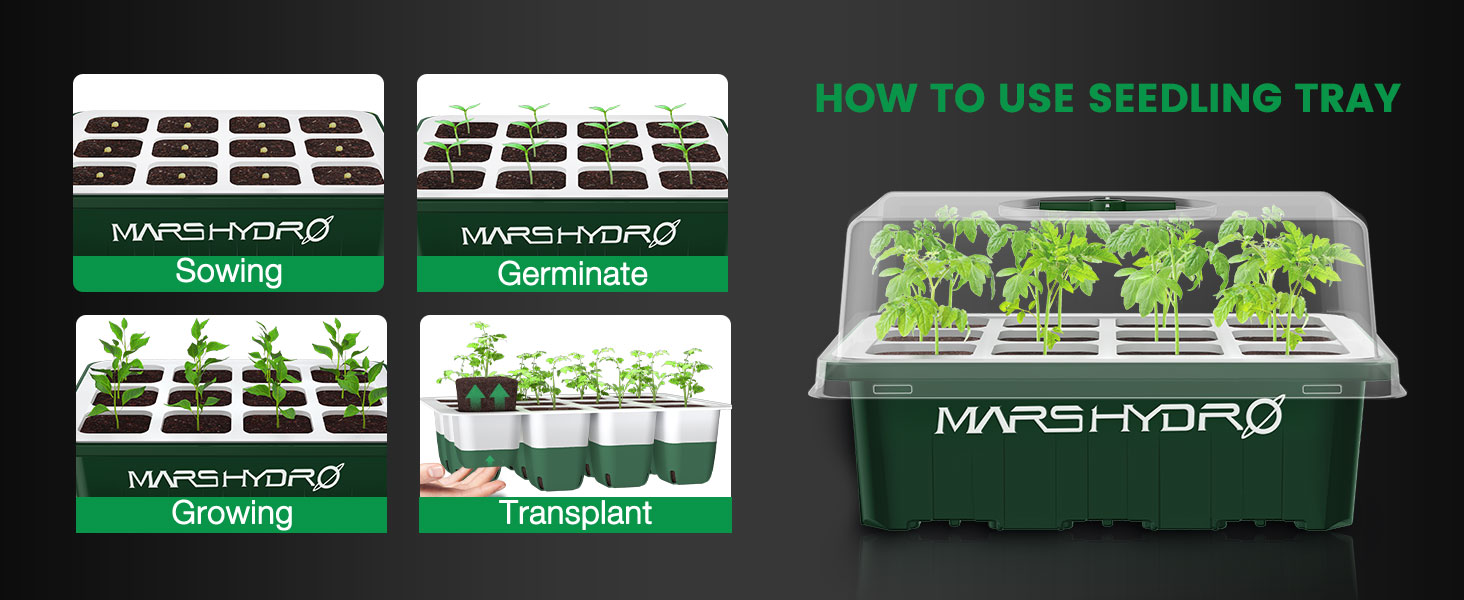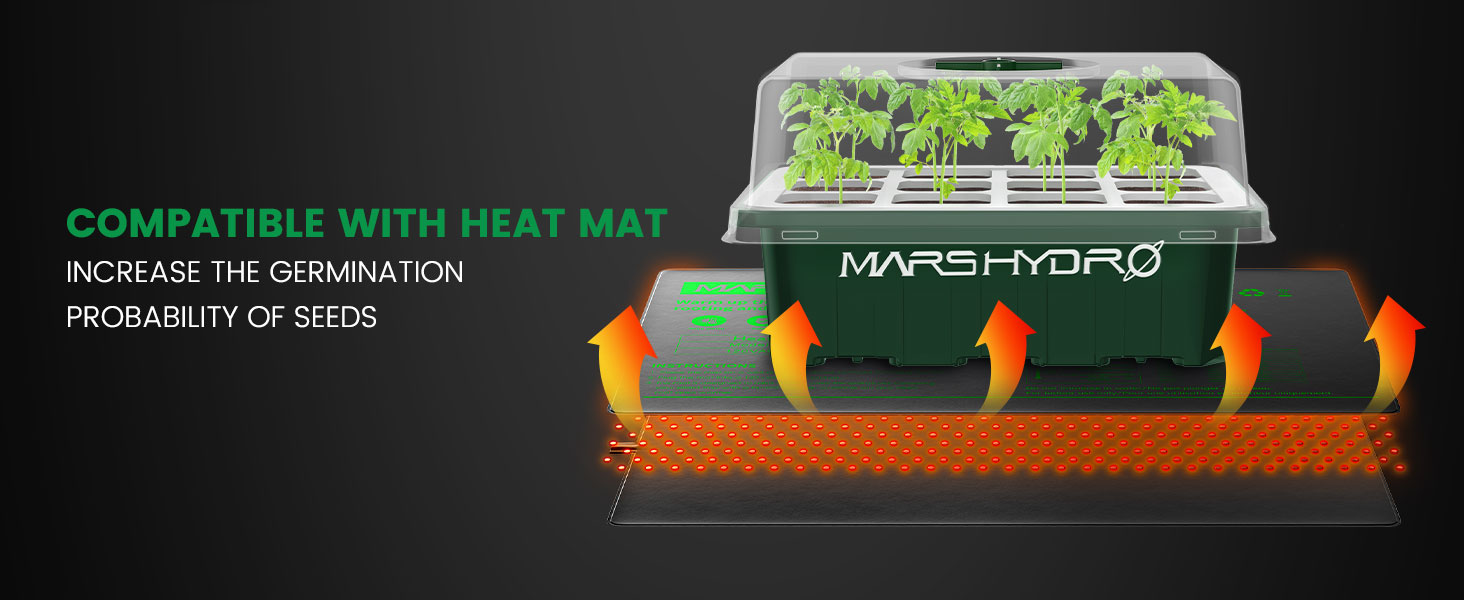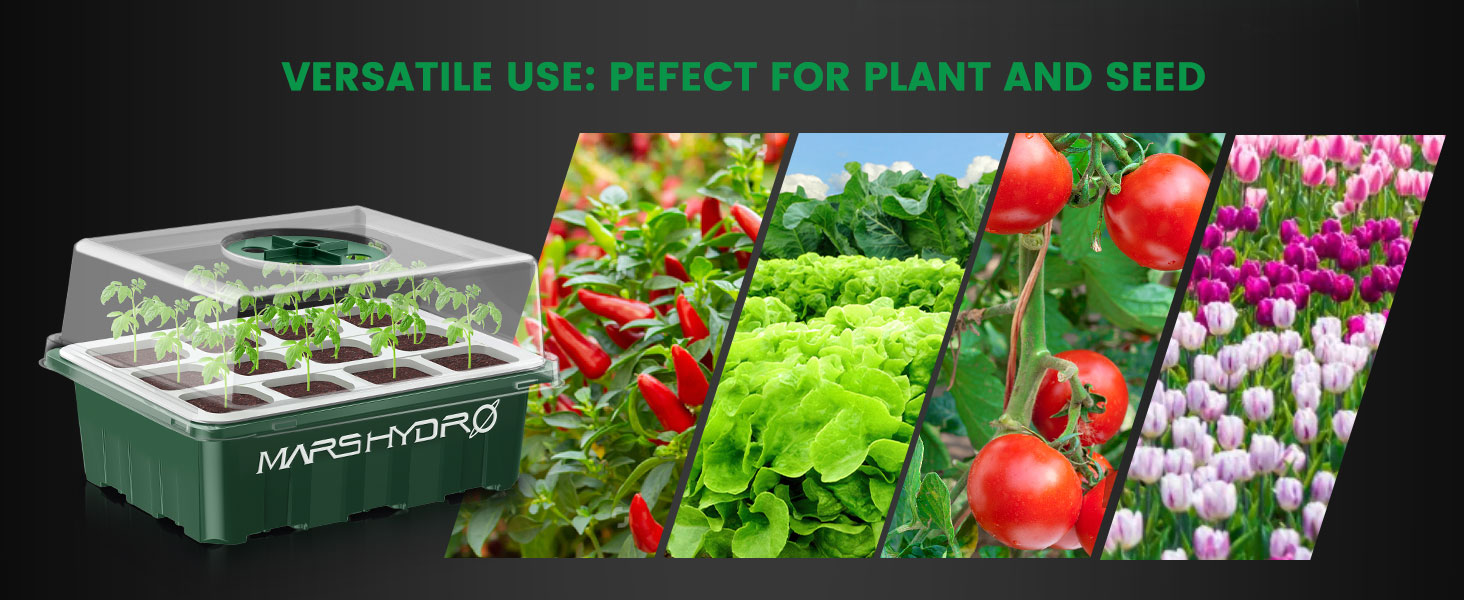 More Information

| | |
| --- | --- |
| Core Coverage | 1.5'x1.5' |
| Max Coverage | 1.5'x1.5 |
| IP65 WATERPROOF | No |
| Dimension | 7.3''x4.3''x5.7'' |
| HYGROMETER | No |
Please complete order for the product to write review.
We found other products you might like!