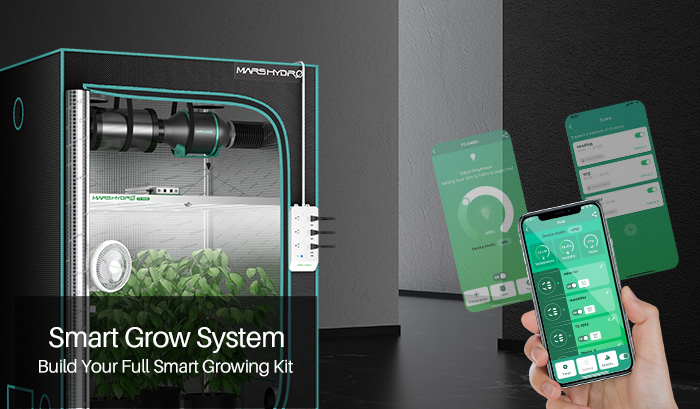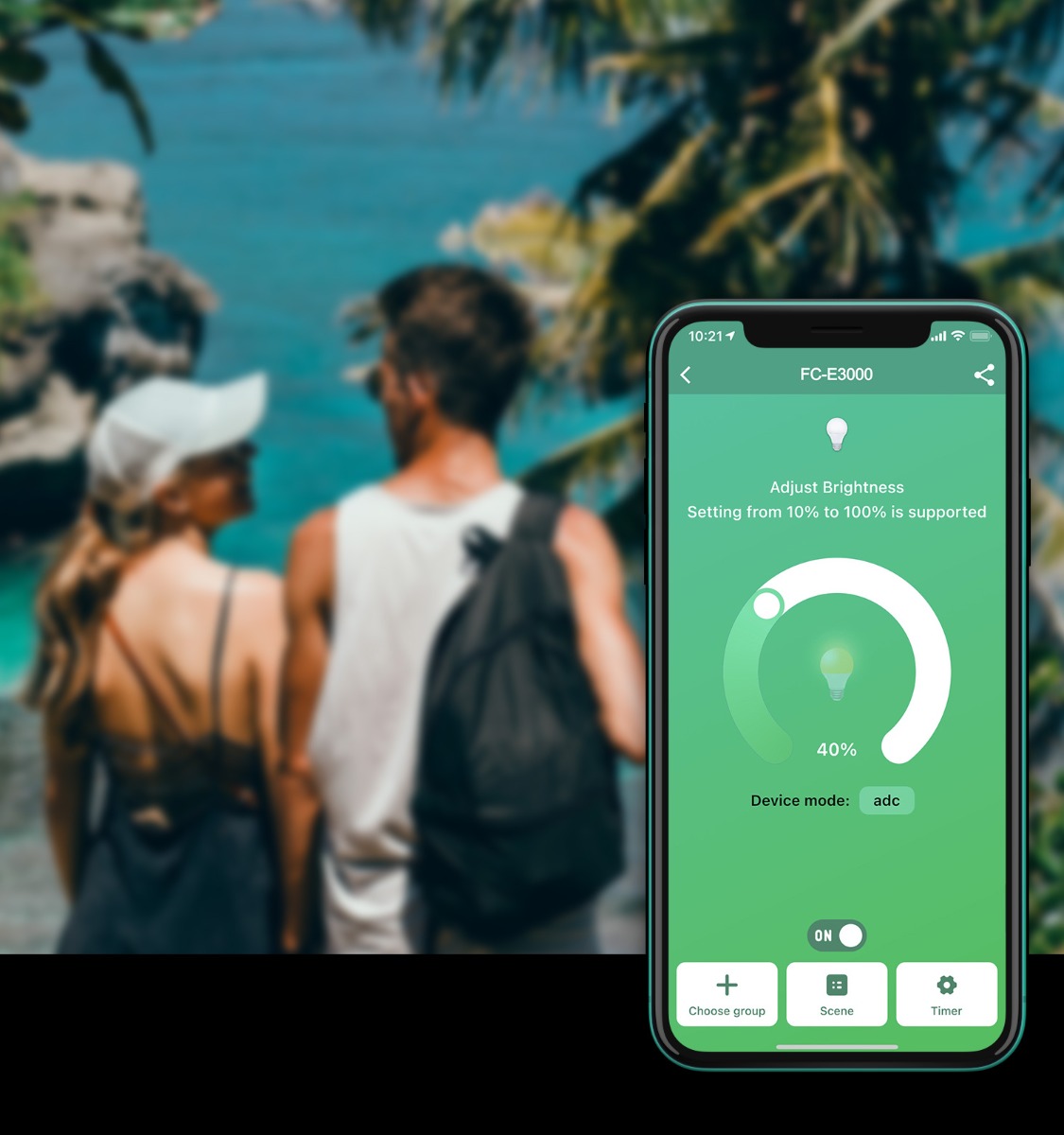 Remote Control
Manage & monitor your garden from anywhere, at any time, using just your phone.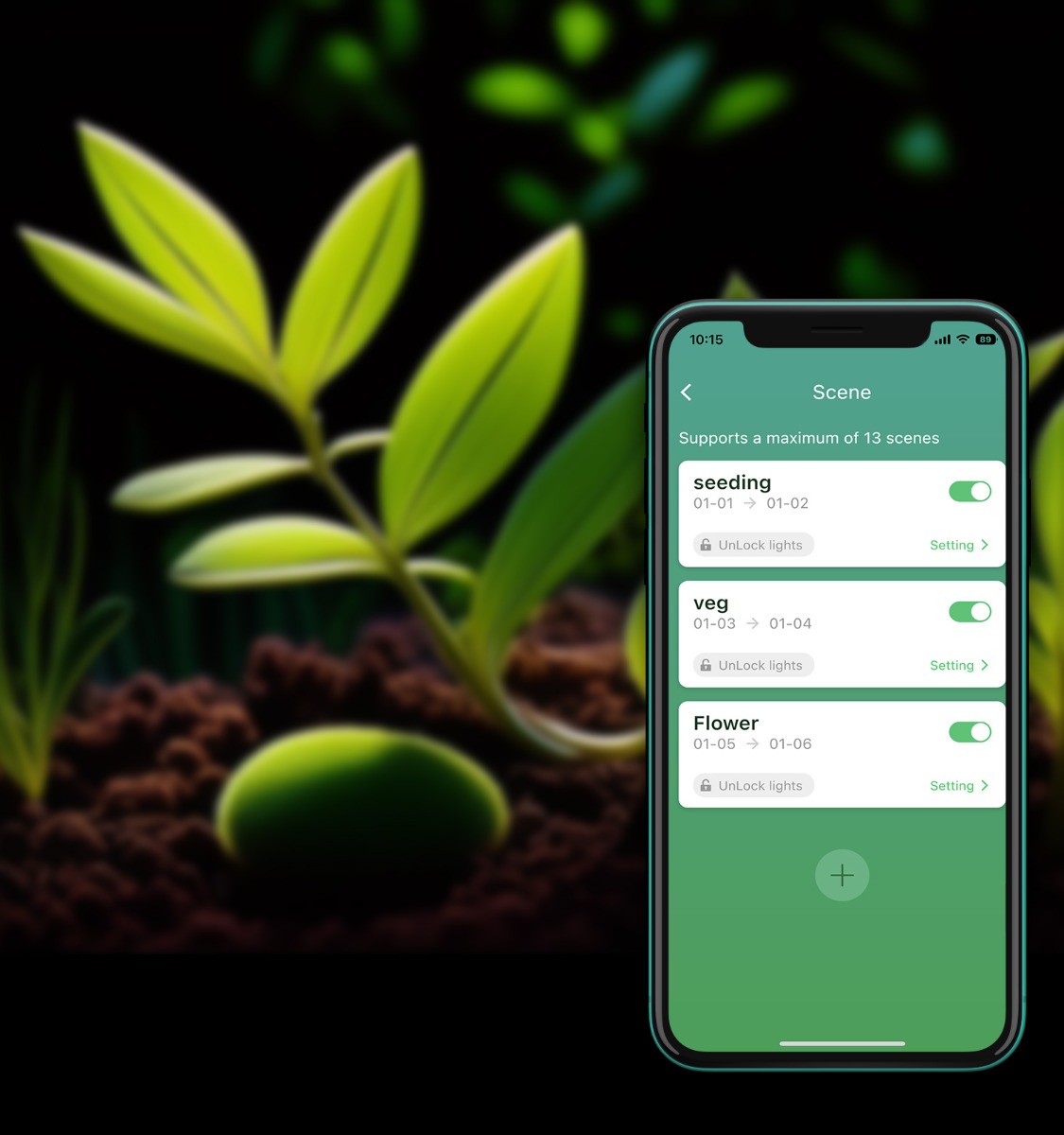 Tailored Schedule
Create a personalized growth plan by configuring dimming, timing, and climate triggers.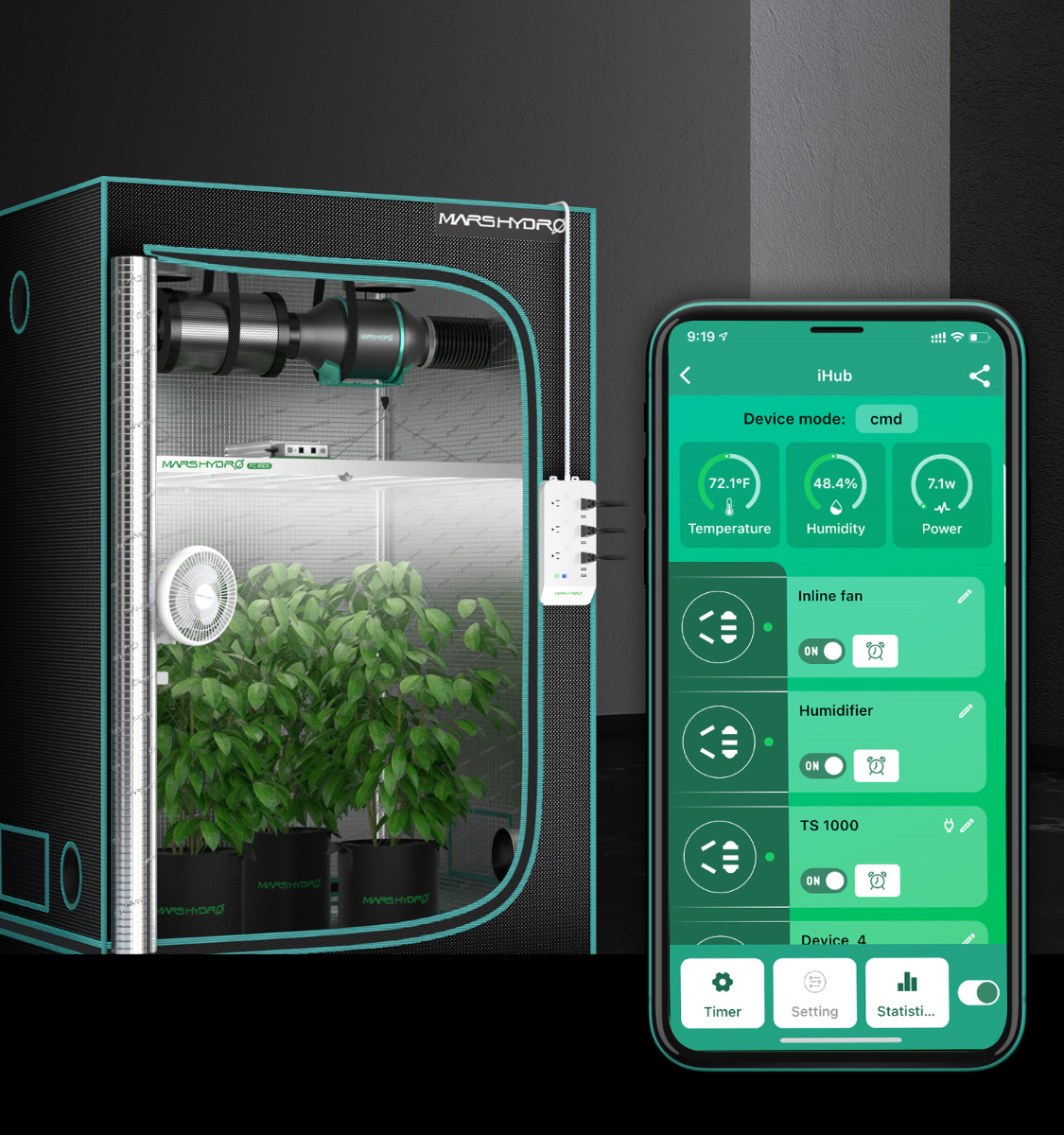 Integrated Smart Grow
Enjoy a fully automated indoor grow setup where every aspect of your cultivation is intelligently optimized.
Mars Hydro Smart Grow System
Key Features

Manage Your Smart Indoor Garden

Smart LED grow lights that support mobile control and programming via Mars Hydro APP. More integrated smart products are to be involved soon.

Remote Control and OTA Data Transfer

Mobile access to the LED grow light on Mars Hydro APP via WIFI. All data and settings are stored and transferred by OTA technology. Easily control the grow lights and schedule your grow plans with your fingertips on your cellphone screen whenever and wherever you are.

Loop Timer Setting

By setting the "start time" and the "duration", the iHub power strip will automatically turn your devices on or off at the pre-set times of your choice, setting you free from the costs and hassle of setting 6 timers. And it's a Loop Timer, which means once you set it, the timer will continue to work every day until you stop it or replace it with new settings.

Smart Control of Climate Triggers

The iHub smart grow power strip is equipped with a sensor to detect the ambient (temperature & humidity). After setting your desired temperature and humidity requirements via the Mars Hydro APP, you can rely on your smart growing room to automatically control and maintain the optimal environment for worry-free growing. Once your settings are activated, the selected devices will work automatically.

Control Multiple Devices

The iHub power strip provides 6 outlets to simultaneously control all of your devices and meet all of your needs with just one smart power strip. Of these 6 outlets, the Heating Pad Outlets [outlets #1 and #2 together with a USB port] can be used with Mars Hydro's seedling heat mats with a USB sensor to monitor and control the output temperature of the heat pad; Dimming Outlet [outlet #3 together with another USB port] is compatible with those Mars Hydro grow lamps with the new dimming box (no switch on the back) and other brands of LED grow lamps that use RJ11 or RJ12 as the dimming connection cable, thus making the dimming of lights on the iHub APP possible.