Mars Hydro SP 150 140W Compact Full Spectrum LED Grow Light with Superior Heat Dissipation
US$99.99
Regular Price
US$119.99
Free Shipping to the United States on Orders Over $59
Support
Lifetime Customer Support
Quick Overview
Meet the Mars Hydro SP150, a small yet mighty single-bar LED grow light that offers an optimal lighting solution for a wide range of home-grown vegetables, lettuce, succulents, weed clones, and more. Its compact size enables versatile placement in various home scenarios, including tables, cabinets, plant shelves, and even as a supplemental corner light. Enjoy healthy and vibrant plants with ease and convenience.
Wattage - 140w
Veg Coverage - 2x2 ft
Flower Coverage - 1.5x1.5 ft
Featuring a thick aluminum passive heat sink and densely arranged chips, the entire SP Series provides high efficacy but low heat output while minimizing obstruction to natural light.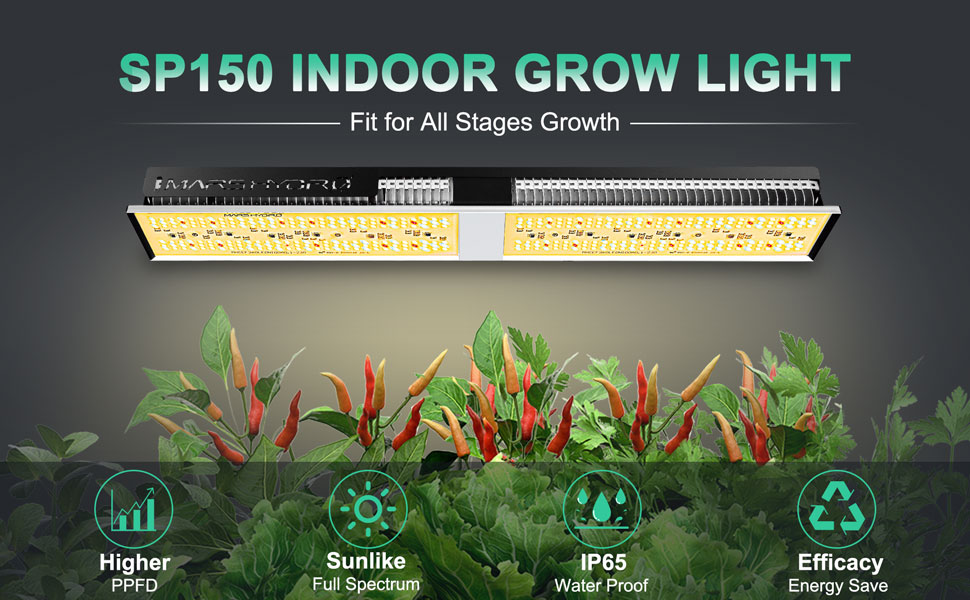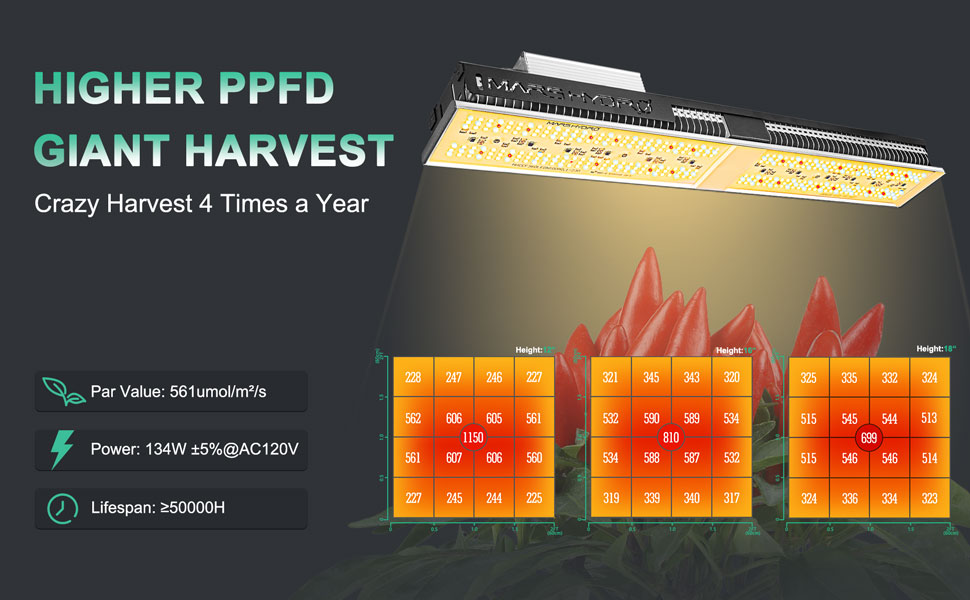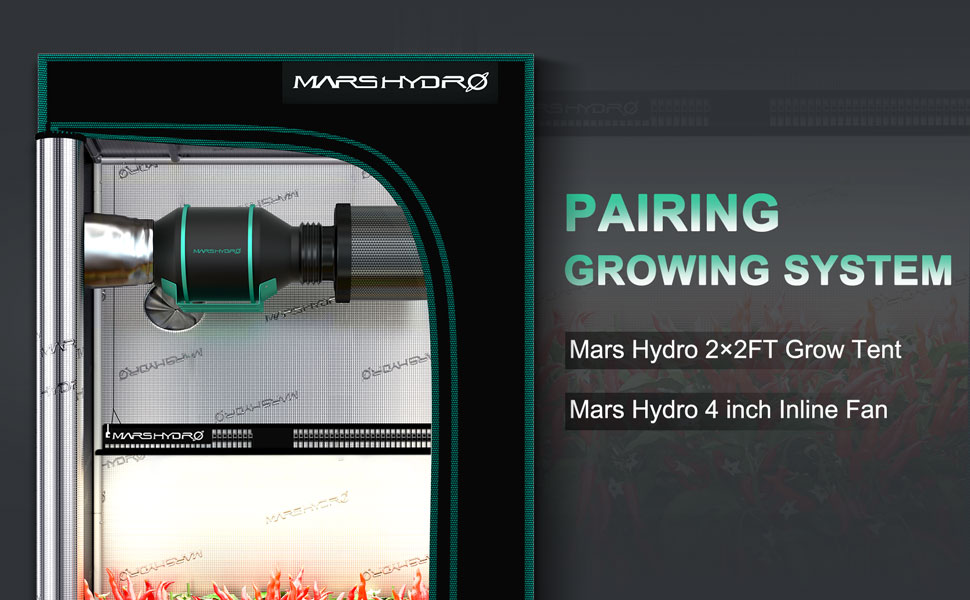 More Information

| | |
| --- | --- |
| WATTAGE | 140W ±5%@AC120V 140W ±%@AC240V |
| Core Coverage | 1.5'x1.5' |
| Max Coverage | 2'x2' |
| PPE | 2.0μmol/j |
| PPF | 279μmol/S |
| Chip Brand | BridgeLux |
| Spectrum | 650-665nm 3000-3200K 6000-6500K |
| Max Yield | 1.8g/W |
| Voltage | AC110-130V,220-240V |
| Amps | 1.747A@AC120V 1.105A@AC240V |
| BTU | 477.4 |
| Certificate | UKCA,CE,RoHS, ETL, IP65 |
| Lifespan | 50000 hours |
| WARRANTY | 5 years |
| Dimension | 598* 80 * 49.5mm |
Ask a Question
We deliver the order(s) from the local warehouse with discreet packaging, which will take about 3-7 working days to your door. The email will inform the tracking number within 48 hours after you place an order. Please kindly wait.
The SP 150 features IP65 waterproof rating, and its body incorporates a substantial amount of heat-dissipating aluminum fins, providing excellent heat dissipation. However, this design may not be suitable for prolonged use in high-humidity environments, as it may result in condensation of water vapor into water droplets. We recommend considering the VG80 or FC-E3000 as alternatives, or you can use it in combination with a fan to control the environment within a reasonable humidity range.
Features
Unparalleled Efficient LED Grow Lights

With 322 pcs@120V (360 pcs@240V) diodes and consuming only 140w of electrical power, the SP150 LED Grow Lights provide a remarkable PPF output that matches a 250w HPS light, all while reducing your energy consumption by 44%.
Adequate PPF Output

Boasting an impressive emission of 261umol photons per second, the SP150 LED growing light ensures a superior yield of 1.8g/w on average. With a PPE of 2.0μmol/j, it increases your crop yields by 30% compared to traditional HPS lights.
Enhanced Blue Band In Spectrum For Veg growth

The SP150 features a full-spectrum design with an enhanced blue wavelength, specifically targeting the seedling growth and vegetative stages of your plants. This promotes the development of stretching leaves, increases leaf area, and aids in the cloning process. Moreover, the full-spectrum design ensures proper growth throughout all stages of your plants' lifecycle.
Optimal Heat Dissipation

Equipped with a high-quality finned aluminum heat sink, the SP150 dissipates heat rapidly, eliminating concerns about overheating your crops. This optimal heat dissipation ensures your plants thrive in a stable and comfortable environment.
Safety Certifications And 5-Year Warranty

Rest assured knowing that the SP150 LED Grow Lights meet stringent safety standards. With CE, ETL, RoHS, and UKCA safety certifications, these lights offer reliable and safe operation. Additionally, they come with a remarkable 5-year warranty, providing you with peace of mind and convenient local after-sales service.
Versatile Application For Various Home Veg Grows

The SP150 LED Grow Lights are suitable for a wide range of home gardening setups. Whether you have cabinets, plant shelves, or need corner supplemental lights, these lights can flexibly adapt to various home scenes, ensuring optimal growth for your plants.
Which light is right for you?