SP

Series LED Grow Lights
The SP Series LED grow lights are the best greenhouse grow lights. With many chips organized on a single LED bar and fitted with thick-finned heat sinks, it provides premium light penetration and a high ratio of red light while remaining as cool as the ambient. Equipped with a dimmable feature, the SP Series helps to match the dynamic DLI of indoor plants.
WHICH LED IS RIGHT FOR YOU?
SP 3000
Designed for Powerful and Efficient
Meet the Mars Hydro SP 3000, a powerful and efficient strip LED grow light designed to unlock the full potential of your garden. With high-quality Samsung LM301B chips and an enhanced broad spectrum that includes boosted red light, this grow light is the perfect choice for greenhouses, whether as supplemental lighting or as the primary source.
View More Details Now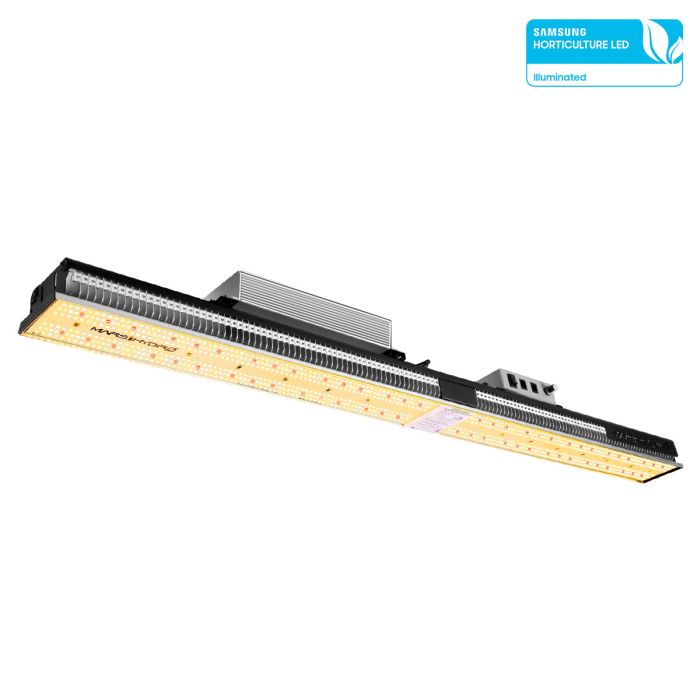 we're here to all your questions
Some questions about led grow lights & SP series you may want to know.
What is the difference between the SP series
LED grow lights and common Bar lights and Panel lights?

The SP series has higher penetration and excellent heat dissipation. Its slim body design can minimize shading on plants, making it an ideal choice for tall plants and greenhouse supplemental lighting.
What kind of diodes do the SP series LED grow lights use?

The SP150 uses BridgeLux diodes, while the SP3000 and SP6500 use Samsung diodes.
Do the SP series LED grow lights support dimming and Daisy Chain?

The SP150 does not support dimming, while the SP3000 and SP6500 support 10%~100% dimming and Daisy Chain connection.
Does the SP series LED grow lights come with UV lights?

The SP series LED grow lights do not include UV lights. If you need lights with UV, you can purchase the UR45 LED Grow Light separately on our website.
What accessories are included in the package?

The package includes 1x LED Grow Light, 1x Steel Hanger, 1x Power Cord, 1x Ratchet Hanger, 1x Dimming Cord (Only for SP3000 and SP6500), and 1x User Manual.