Mars Hydro TS 600 Full Spectrum 100W LED Grow Light
Free Shipping to the United States on Orders Over $59
Support
Lifetime Customer Support
Quantity
Bulk % discount
2
save

1

%
3
save

2

%
Quick Overview
TS600 is an introductory LED grow light with a low upfront cost and good results, for novices who are interested in growing indoor. TS600 can bring obvious improvements to 1-2 plants.
Wattage - 100w
Veg Coverage - 2x2 ft
Flower Coverage - 1.5x1.5 ft
The overwhelming choice for most growers applying in grow tent, small room, cabinet & closet, and plant shelves.
ATT: TS 600 can only be used at a fixed voltage of 110~120v or 220~240v. The TS600 of the local warehouse is prepared according to the local voltage. If you use it under a different voltage, please contact us for confirmation before the purchase.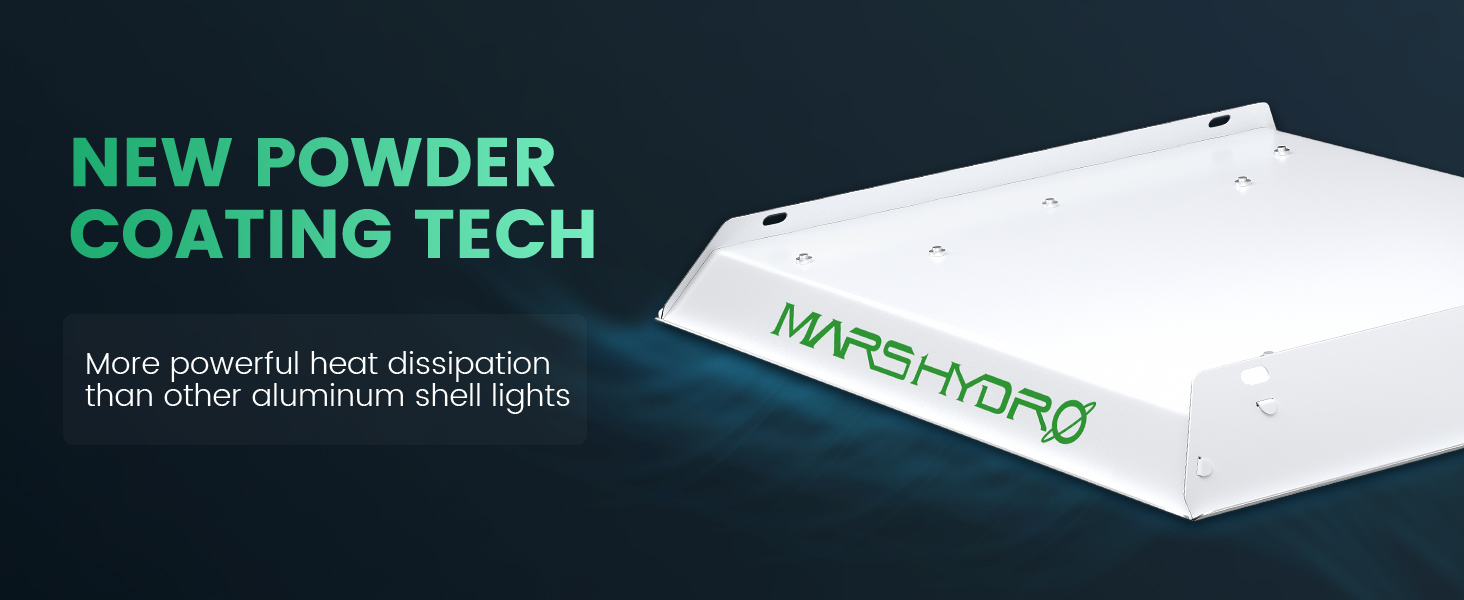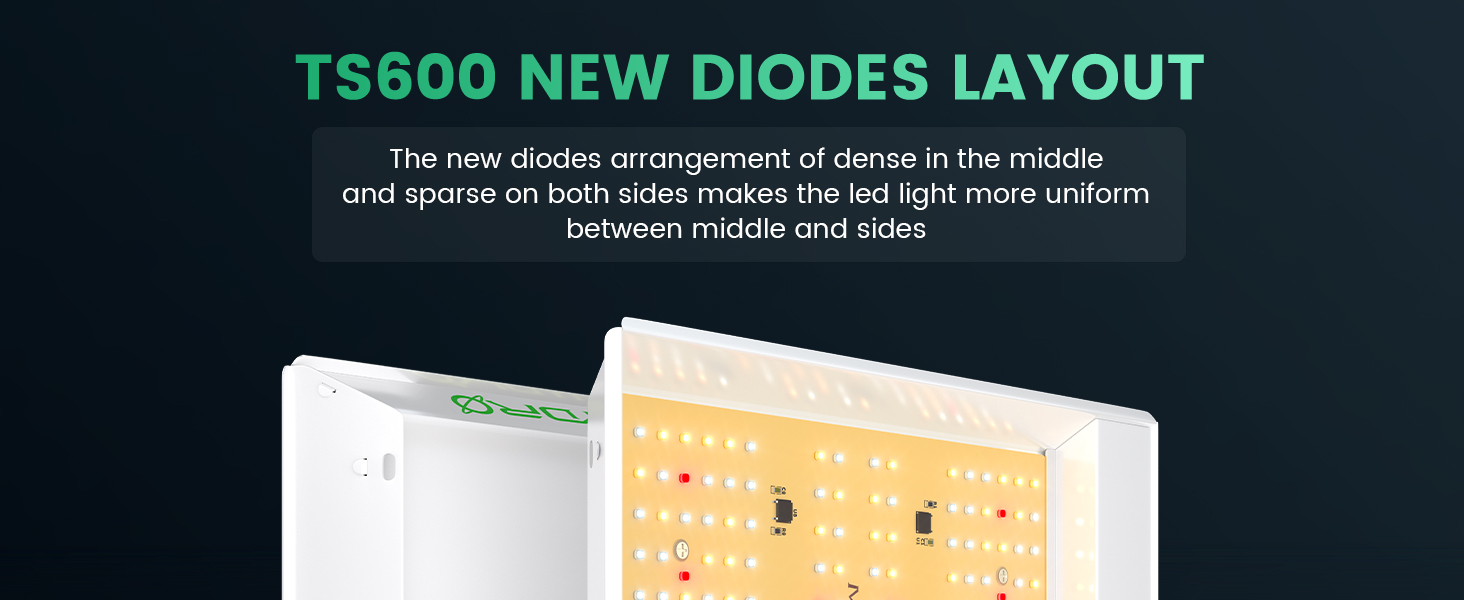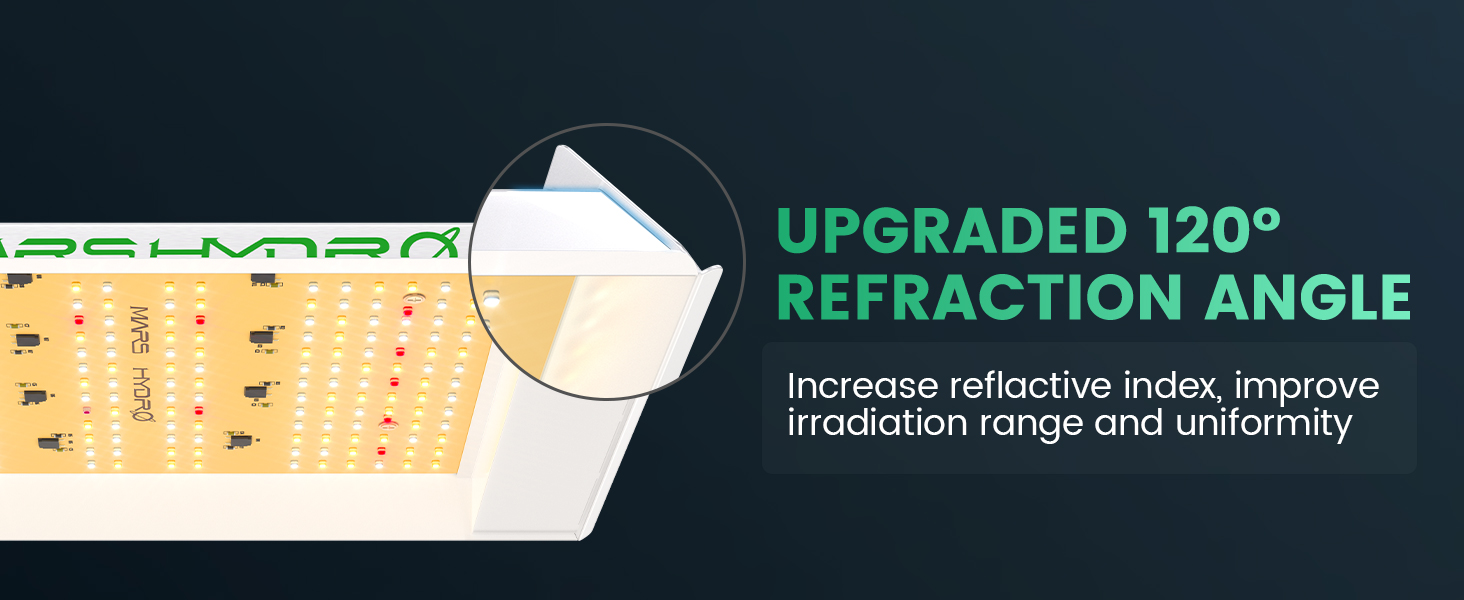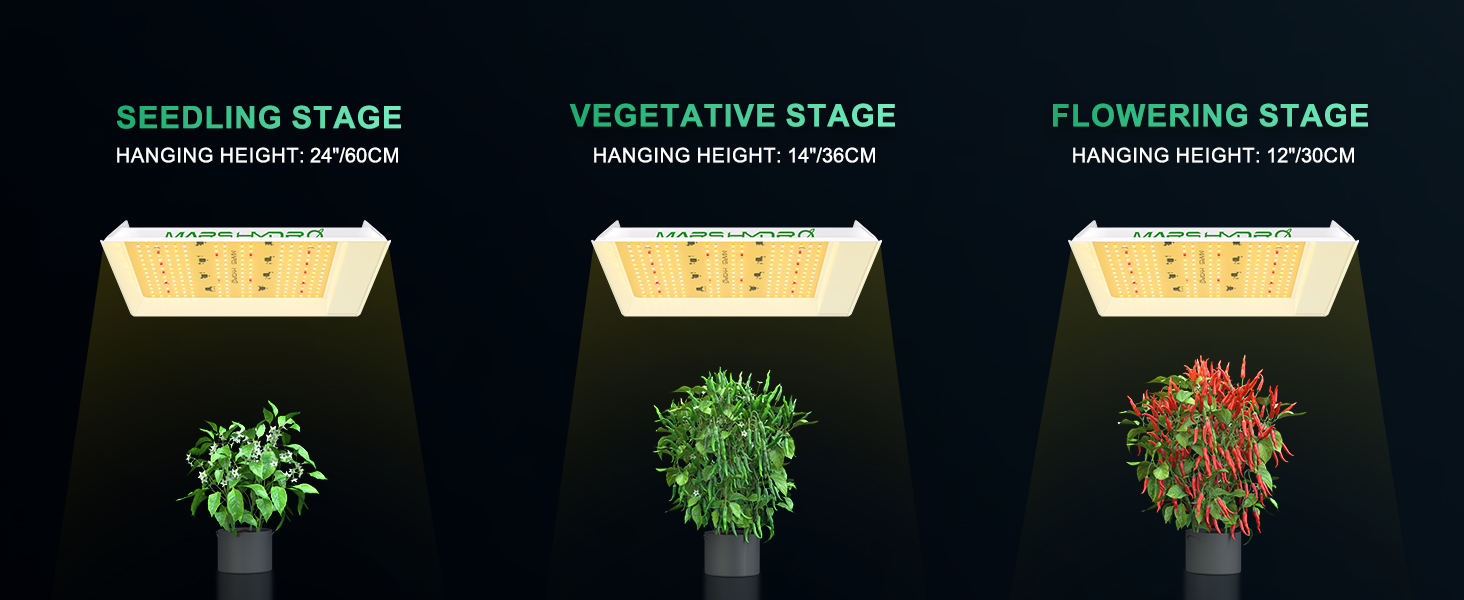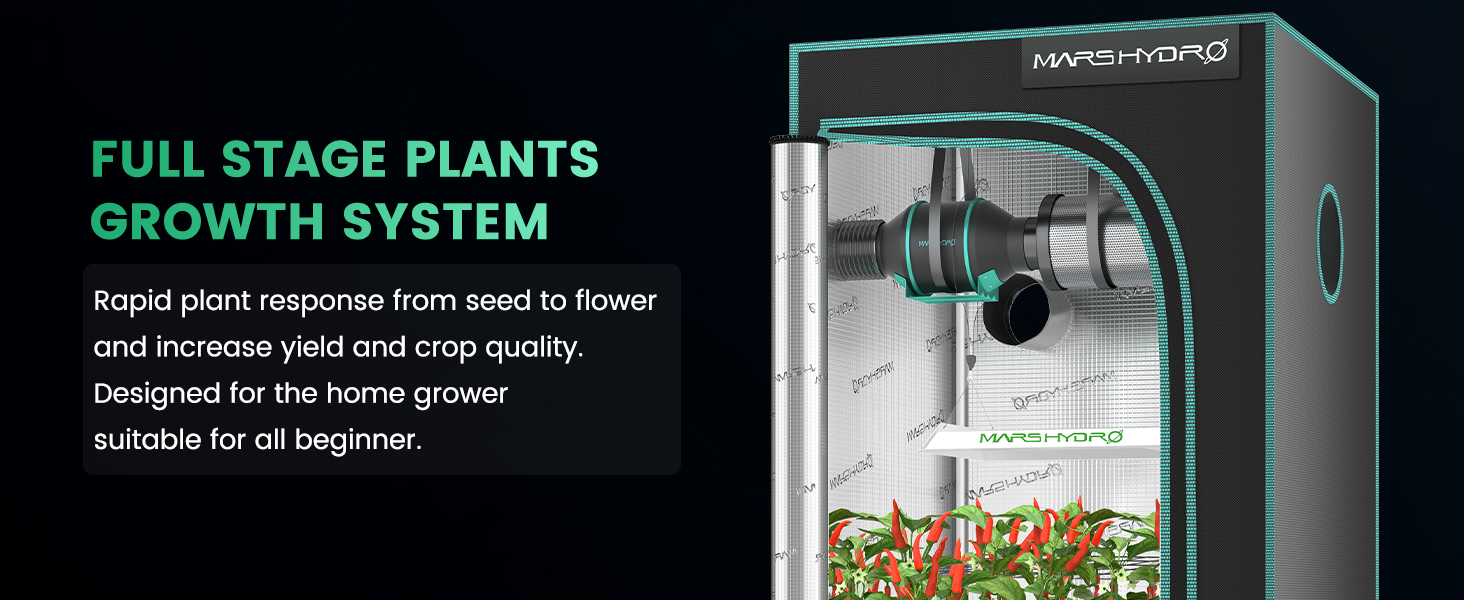 More Information

| | |
| --- | --- |
| WATTAGE | 100W±5%@AC120V, 99W±5%@AC240V |
| Core Coverage | 1.5'x1.5' |
| Max Coverage | 2'x2' |
| PPE | 2.0μmol/j |
| PPF | 190μmol/S |
| Chip Brand | BridgeLux |
| Spectrum | 650-660nm, 730-735nm, 3000K, 5000K |
| Max Yield | 1.8g/W |
| Voltage | AC110-130V,220-240V |
| Amps | 1.38A@AC120V 0.80A@AC240V |
| BTU | 341 |
| Certificate | UKCA,CE,RoHS, ETL |
| Lifespan | 50000 H |
| WARRANTY | 5 years |
| Dimension | 356*310*36mm |
Ask a Question
Friend, We recommend wearing sunglasses to protect your eyes when using LED lights The following are the LED CHIPS that make up TS600: 3000K: Boots Plants Flowering and Boost Yields 5000K: Promotes Plants Germination 660nm: Promotes Plants Flowering 730nm(IR CHIPS): Looks Dim Promotes the Flowering and Boost Yields
HI dear friend, TS600 is ideal for growing seedlings TS600 SEEDLING STAGE HANGING HEIGHT: 24"/60CM
Two TS600 lights may not fully cover a 4x4 grow tent. We recommend that you consider the PPFD Map of the TS600 and the light requirements of your crop to choose either adding more lights or upgrading to higher-performance LED grow lights.
Features
Reduced Energy Usage LED Grow Light

Consuming 100w as well as being installed with 225 pcs chips, TS600 is able to replace a 150w HPS light while saving 30% electric power.
High Efficiency LED Grow Light

With overall light output PPF 190umol/S and good PPE 2.0 umol/j, it's 50% more photon effective so can promise a 30% more return compared to the old HPS/MH lights.
Patent Reflective Hood Design

The reflector on TS600 has actually been patented, which can effectively gather the light dispersed in all directions to improve its light intensity and aid plants acquire more light absorption.
Full Spectrum Plant-Preferred Spectra

By the special combination of ranges that emits most light in the 400-700nm waveband, is extremely conducive to plant photosynthesis. Appropriate IR(730-740nm) is additionally included in the range to help form larger buds.
Trustworthy Qualifications And Warranty

CE, ETL, RoHS, UKCA security certifications approved, 50,000 hours long lifespan, 5-year service warranty, and local after-sales solution facilities.
Please note that the TS600 cannot be dimmed
Which light is right for you?
We found other products you might like!