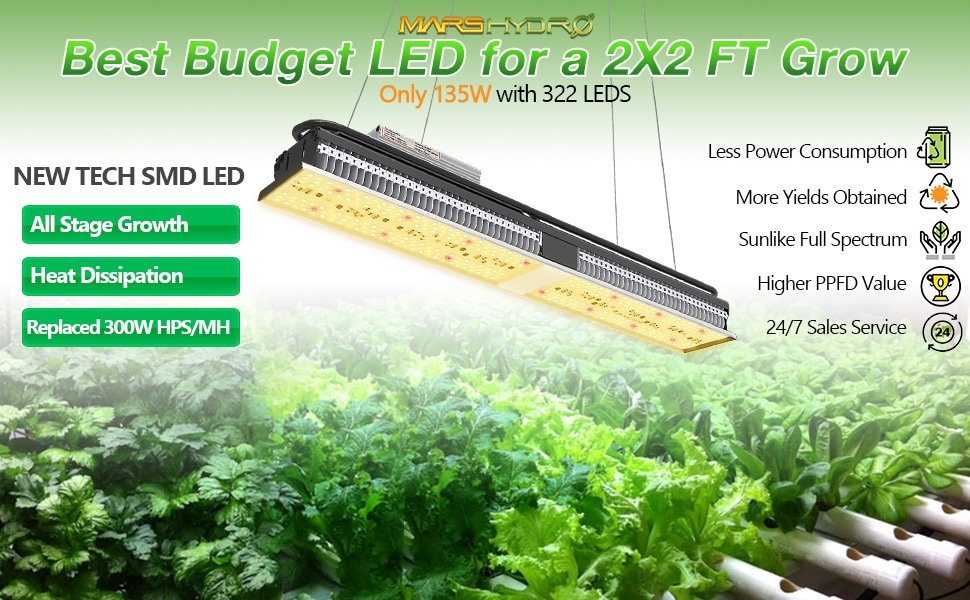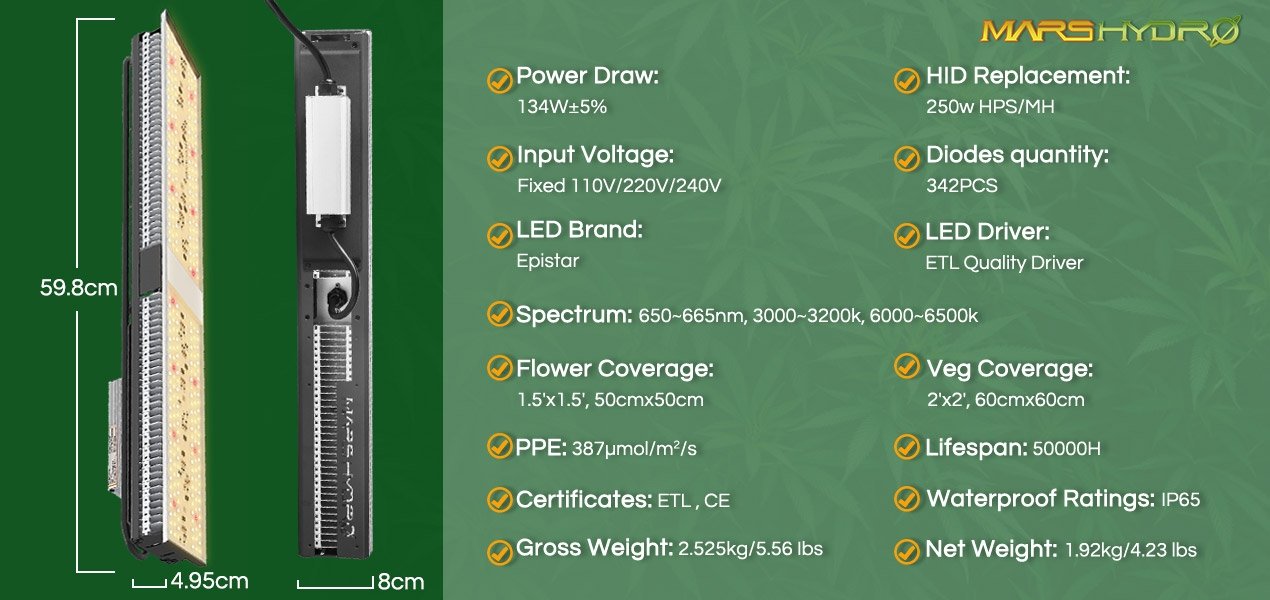 Growing Feedbacks for SP 150
@Monarch Garden, diesel growing under SP150 growing
@Endo Grows, the SP150 growing in 4'x4' room
@Dutchman1990, Pheno Hunt growing, under 3xSP150, in the MarsHydro 3x3 Tent
We developed several lines of grow lights and Mars SP series is one of the greatest ones, the great choice for home and commercial growers both.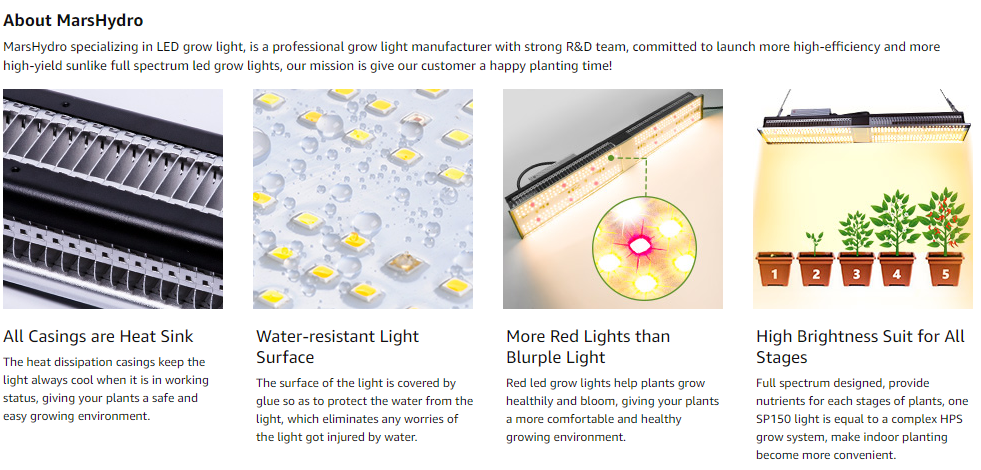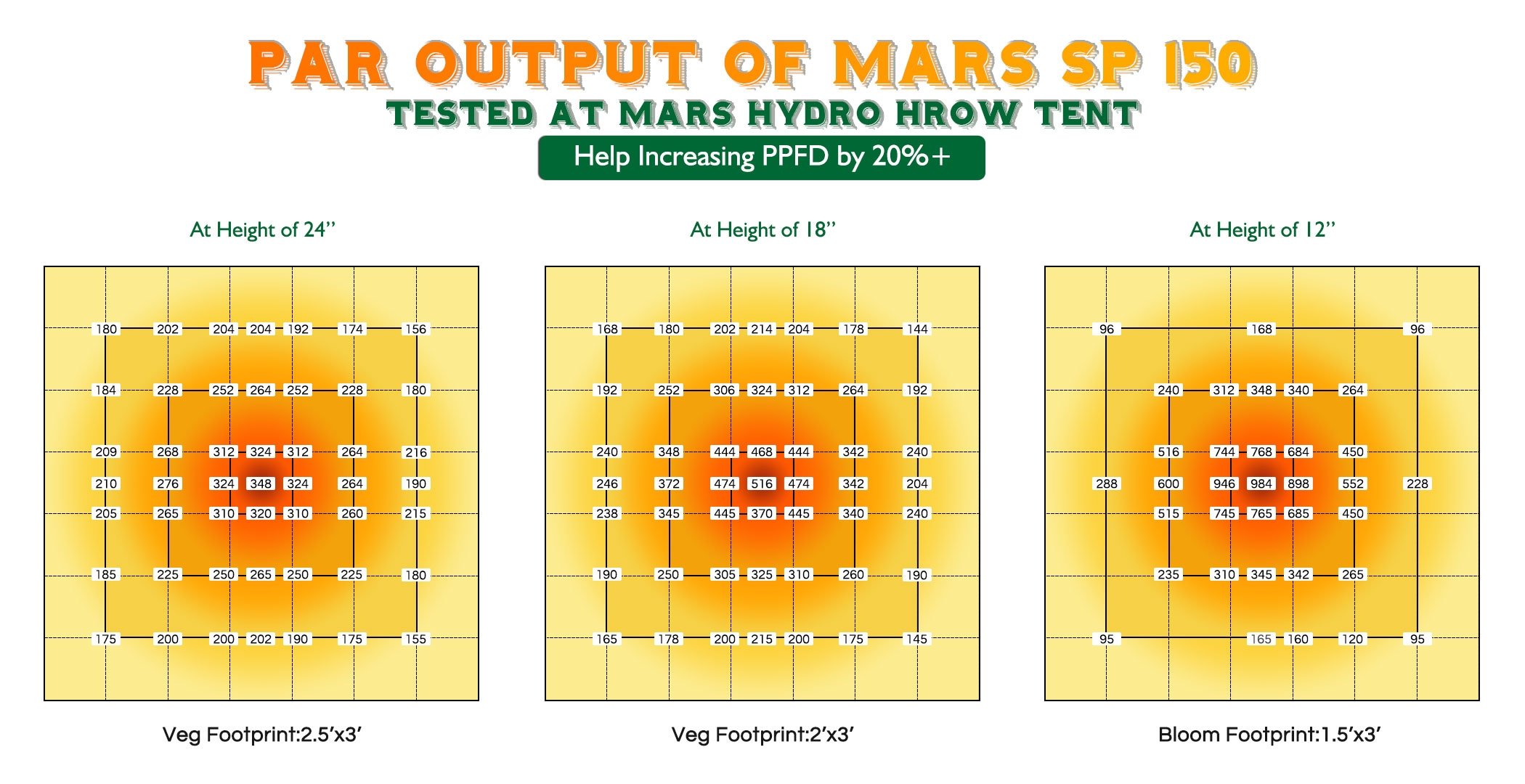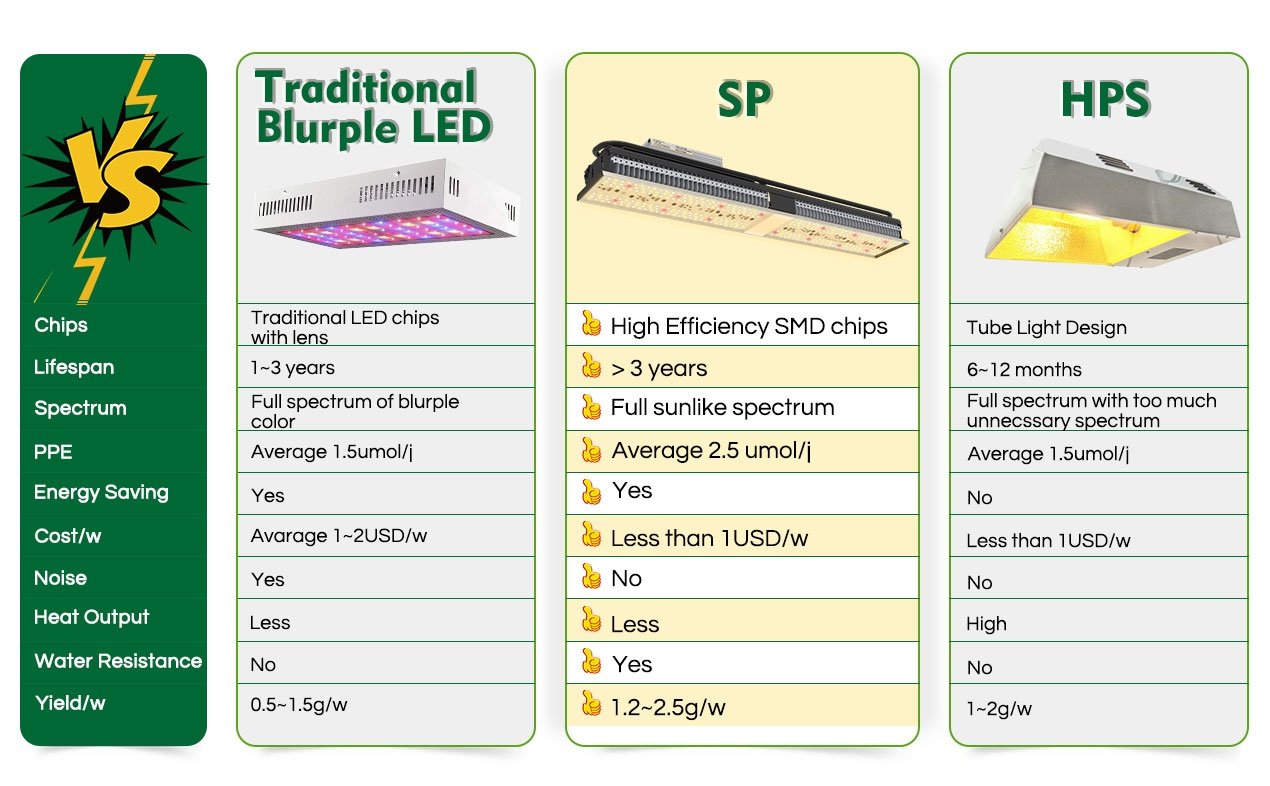 Reviews

II use these lamps for over a month now I can say that the intensity is very powerful light penetration and incredible I have 2 sp150 in 60 * 80 in hydro the buds are huge thanks mars hydro very good job for the SP séries

Perfect for seedlings at 15" above,well made nice light

Awesome light for the price...

I started to grow my own plant about 4 months ago...

I ordered a really bad led light panel and found out I couldn't grow anything with it...

Then I found mars hydro on AliExpress and saw they had warehouses all over the world and it could save me a lot in custom fee...

Led grow lights are expensive in my country and I thought I would try these mars lights after I read review after review of many lights...

I started with the mars eco60 300w and it worked just fine, soon it started to smell and I had to buy the tent...

I grew my 2 plants and got 65g dried and cured (14days cured).. taste is great and all that but I wanted to grow a bit more to have enough for myself until my next plants finish..

So I decided to keep my eco60 300w and buy the mars SP-150 and im soooo happy with the choose... I've had it 5 days now and my 3-4 week old plants have doubled in size... In 5 days... That's crazy...

Daddy long neck, allow me to help you with math.

4 x 4 = 16 (16 sq ft).

2 x 2 = 4 (4 sq ft).

= = = =
= = = =
= = = =
= = = =

= = x x
= = x x
x x = =
x x = =

You needed 4.

Haven't got to use my 2, 150s in 4x4 tent.. I'm thinking if the coverage is 2x2 per sp150 and tent is 4x4, that makes sense that 2 should do the job wonderful in a 4x4 tent.. if anyone readsthis and knows more about how LED lights work because last time I did an indoor we had mh and hps .. so any tips or constructive feedback leave a comment please reply to my name.. thanks

Just receive SP-150 with my tent today! The shipping is fast! And the light looks very awesome! Thank you Mars Hydro Team!

VERY bright! Also, puts out a high amount of heat.

I pre-ordered this light. Very happy with it. It's so bright it's unreal. Very much worth the $$$$. The heat it creates is a lot, but worth it.

Q&A

Product Questions

What about buyers from other countries?

What is included in the package when purchased?

How would 3 of these in a 2x4 match up against one SP250?

What model number are the LEDs?

What are the dimensions of this unit? (in×in)

Are the sp 150s daisy chainable?

Can the light be daisy chained?

Is this light dimmable?

What voltage can I use this light?

For the sp150 what are the recommended heights

Is it waterproof?

Recently purchased a SP150, can you tell me the recommended hanging height and lighting hours?

What is the coverage of this light? How can I know if it will be suitable for my space?

Where is the CSA or similar listing located on the fixtures? My inspectors are asking.

How many plants per light

Recently purchased this light, love it very much, plants grow obviously. The only issue is the panel gets hot, cannot touch it, is this normal? Should I do something?

Does the SP150 have UV and IR?