Mars Hydro FC 6500 LED Grow Light + 5'x5' Grow Tent Kits
SKU
FC-6500 Grow Tent Kits
US$1,039.99
Regular Price
US$1,135.99
Free Shipping to the United States on Orders Over $59
Support
Lifetime Customer Support
Quick Overview
Grow Tent -5'x5'x6.5' Grow Tent

Grow LED - FC6500 LED Grow Light

Ventilation Kit -6'' Inline Fan & 6'' Carbon Filter Combo
Mars Hydro 5x5 grow tent kits include everything you need to start a new indoor grow system: grow tent, LED grow lights, ventilation, filtration, tubing. Buy a grow tent kit and your 5x5 indoor grow is ready to go.
Please note: This bundle may be shipped separately.
FC6500 5'x5' Grow Tent Kits Include:
FC6500 LED Grow Light (730W) / 5'x5' Indoor Grow Tent / 6'' Inline Fan / 6'' Carbon Filter / 25' Duct Tube / 3 Duct Clapms / 5pcs 5gallon Grow Bag
High-Quality Grow Lighting:
The FC6500 LED Grow Light is a full-spectrum, bar-style LED with a photon efficacy of 2.85μmol/j to maximize yields, produce uniform crops and reduce thermal waste. Its lighting coverage is sufficient for a 5x5 grow tent and every point in this area will receive powerful light care.
Best Grow Tent For Indoor Plants:
Premium 1680D canvas enclosed to prevent light leakage, reflective Mylar designed with a diamond pattern to optimize light output by refracting light, metal frame durable enough to hold 2X more weight than other standard grow tent kits.
Quiet Powerful Duct Fan & Carbon Filter:
With 10 fan speeds and a low noise level of 32 dBA, the 6" inline duct fan provides 10 to 402CFM of airflow, enough to cool and circulate the entire grow tent environment. Coupled with an activated carbon filter to eliminate odors and harmful airborne particles, it is easy to create a reliable and healthy ventilation system for your plants.
Your Complete Indoor Grow Tent System:
To create this grow tent kit, we've combined high-output LED grow lights, a premium quality grow tent, powerful duct fans, Australian charcoal filters and useful grow tent accessories into a complete indoor grow system that's ready to go and easy to go.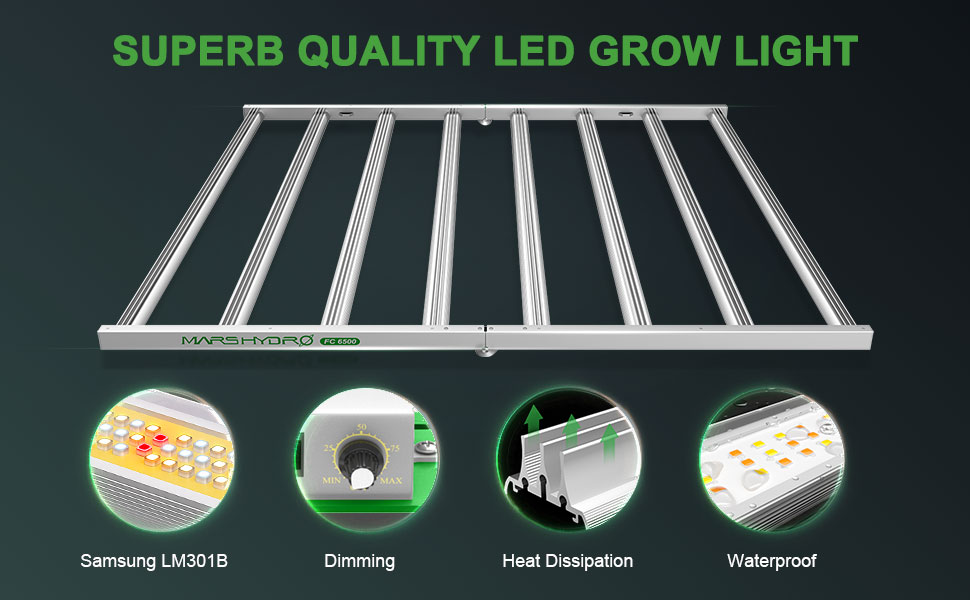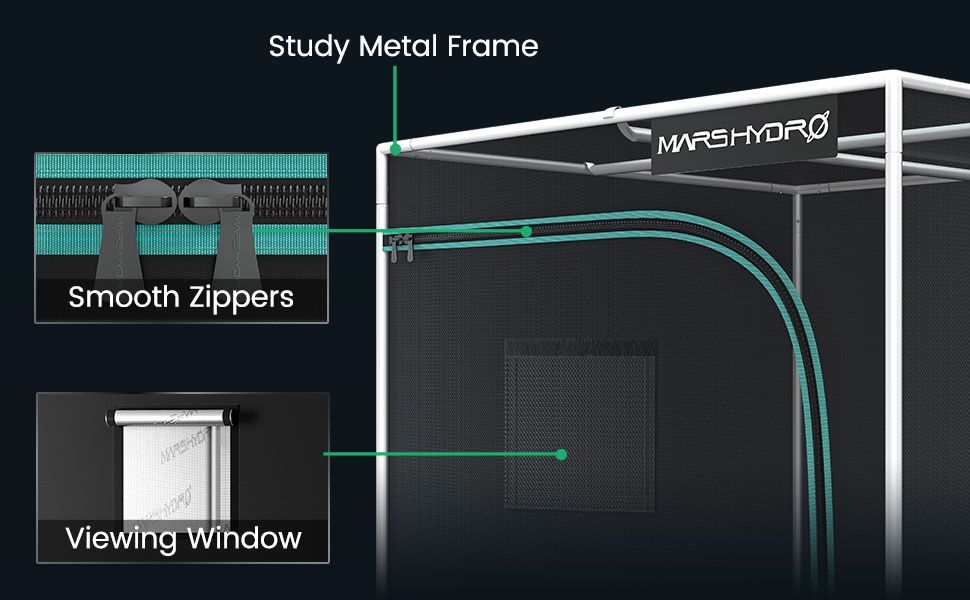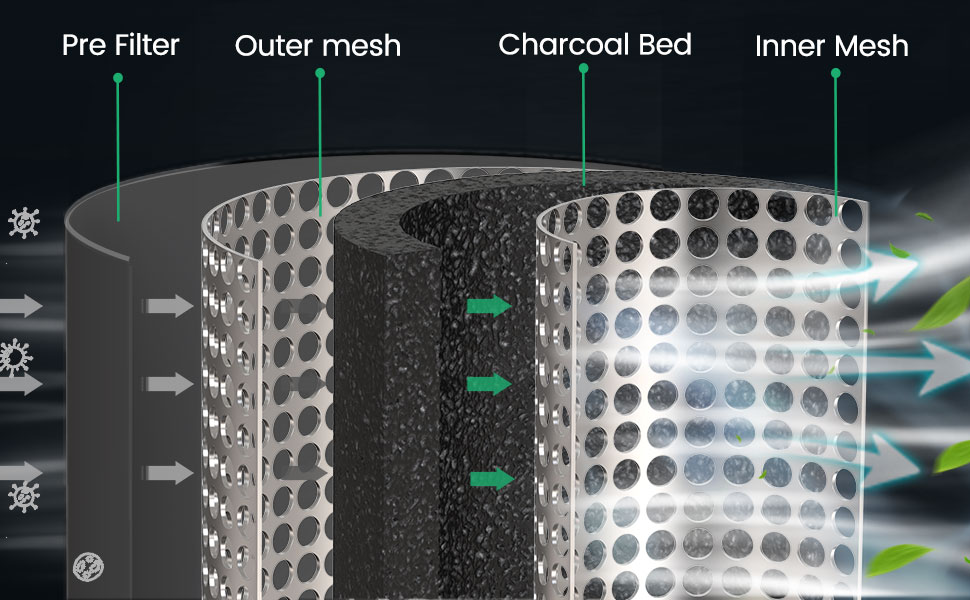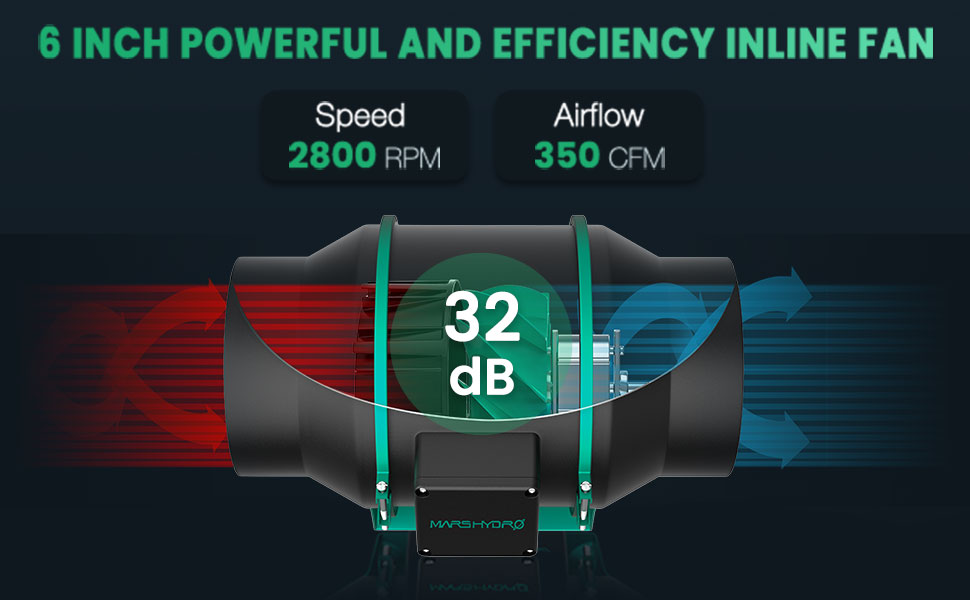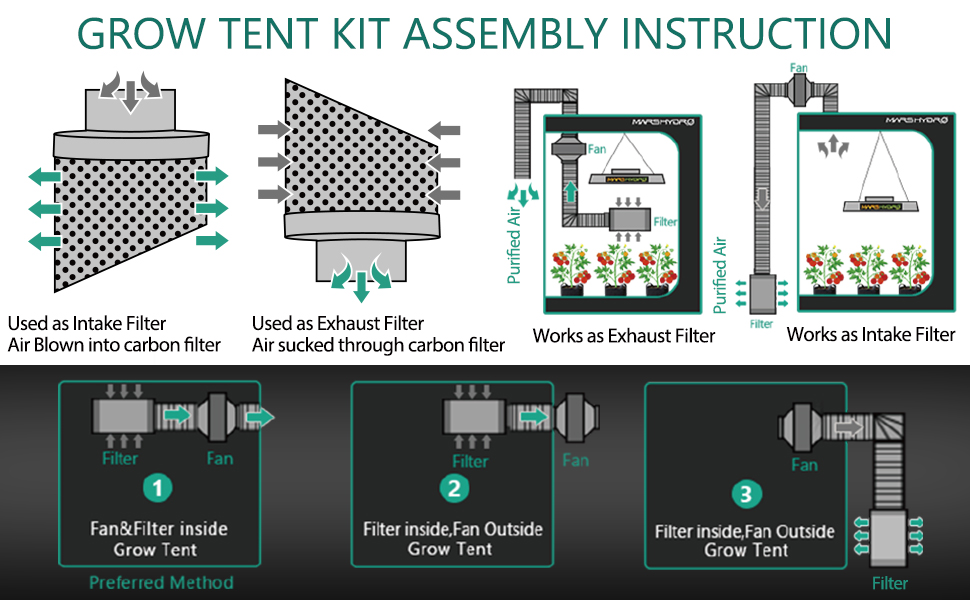 More Information

| | |
| --- | --- |
| WATTAGE | 730W±5%@120-277V |
| Chip Brand | Smaung |
| Spectrum | 650-665nm 2800-3000K 4800-5000K |
| PPE | 2.85μmol/j |
| PPF | 2079μmol/S |
| BTU | 2489 |
| Certificate | ETL,CE,UKCA,RoHS,IP65 |
| Max Yield | 2.5g/W |
| DIMENSIONS(CM) | LED:1130*1120*100 mm---Tent: 5'x5'x6.5' |
| Vent Size | 3x8'',4x10'' (3x20,4x25cm) |
| Mesh Window Size | 1x10''x10'' (1x25x25 cm) |
| DOOR QUANTITY | 1 front door |
| SUPPORT CAPACITY | 70kg/154lb |
| FAN SIZE | 6'' |
| Airflow | 402CFM |
| Fan Controller | Speed Controller |
| DUCT TUBE SIZE/LENGTH | 6 inches/10m |
| HYGROMETER | Yes |
| WARRANTY | Light-5 years |
We found other products you might like!