Mars Hydro 8'x8' Grow Tent - 96''X96''X80'' (240X240X200cm)
Free Shipping to the United States on Orders Over $59
Support
Lifetime Customer Support
Quick Overview
Tent Size: 8'x8'x6.5' = 96''X96''X80'' = 240X240X200cm
Mars Hydro 8x8 grow tent features sturdy metal framework to support 330 lbs of weight. The sturdy 1680D grow tent is lined with 98% reflective Mylar to enhance light intensity and with finely sealed fabric to prevent light leaking. All are designed to provide a year-round suitable indoor growing environment for the plants.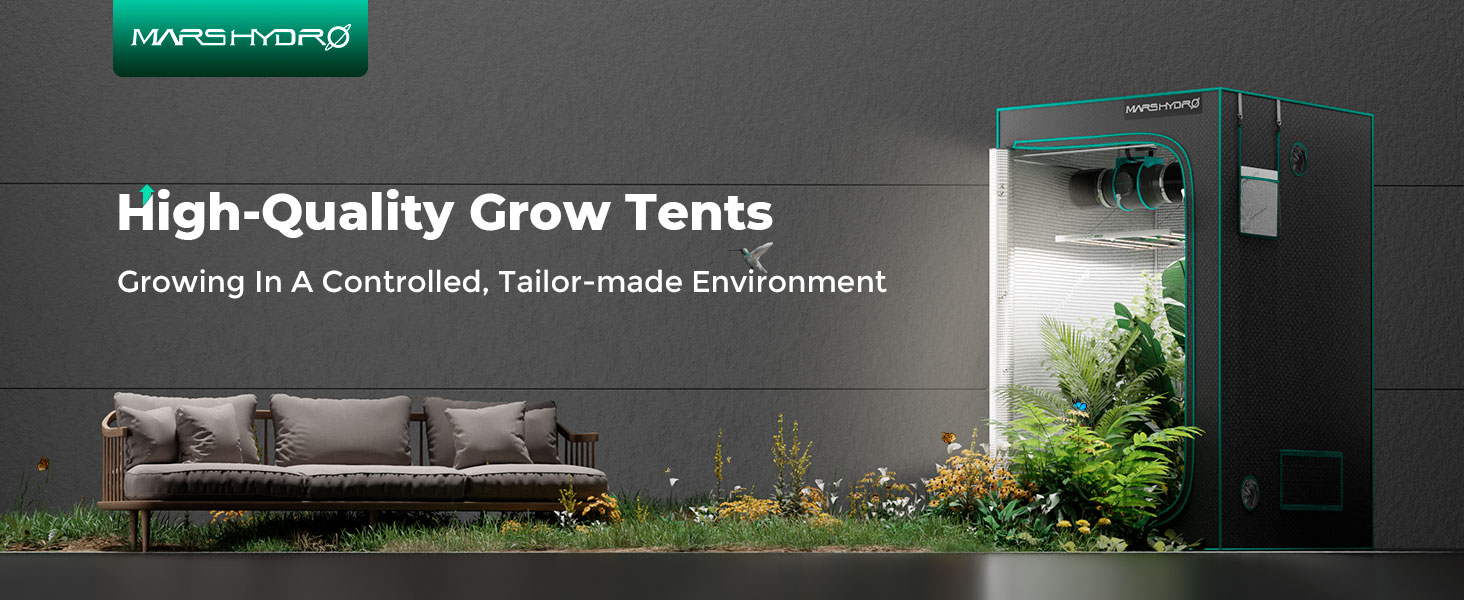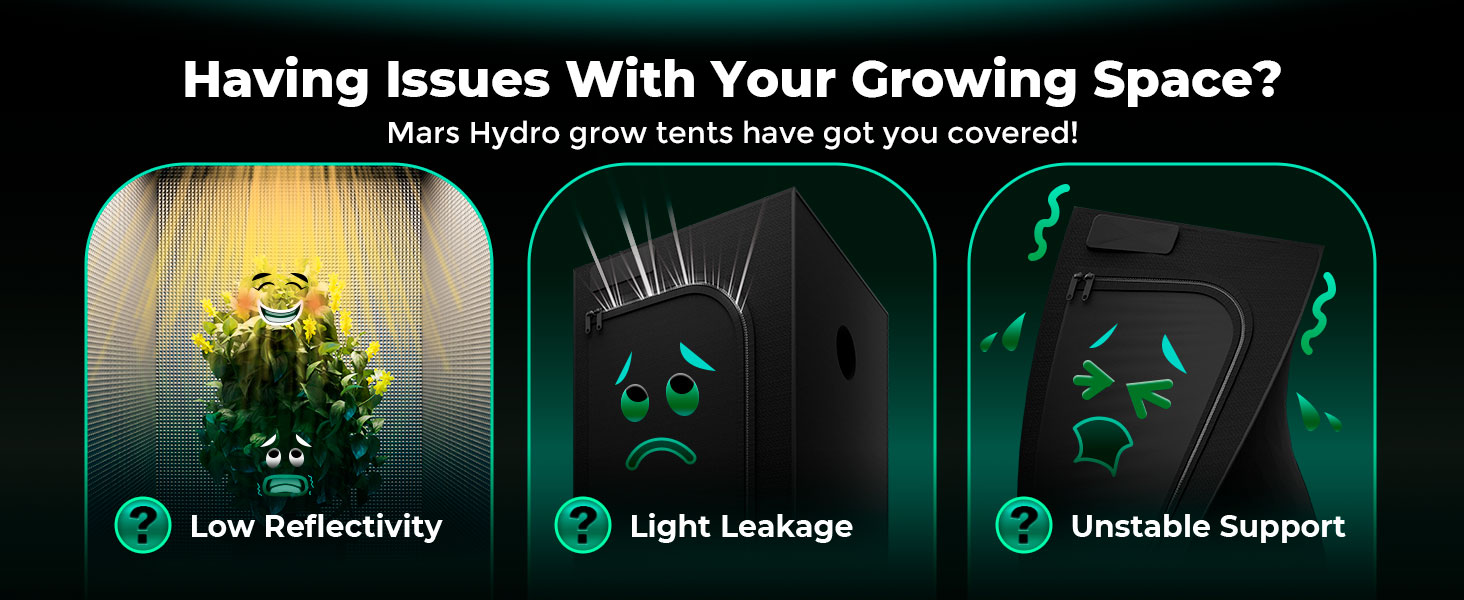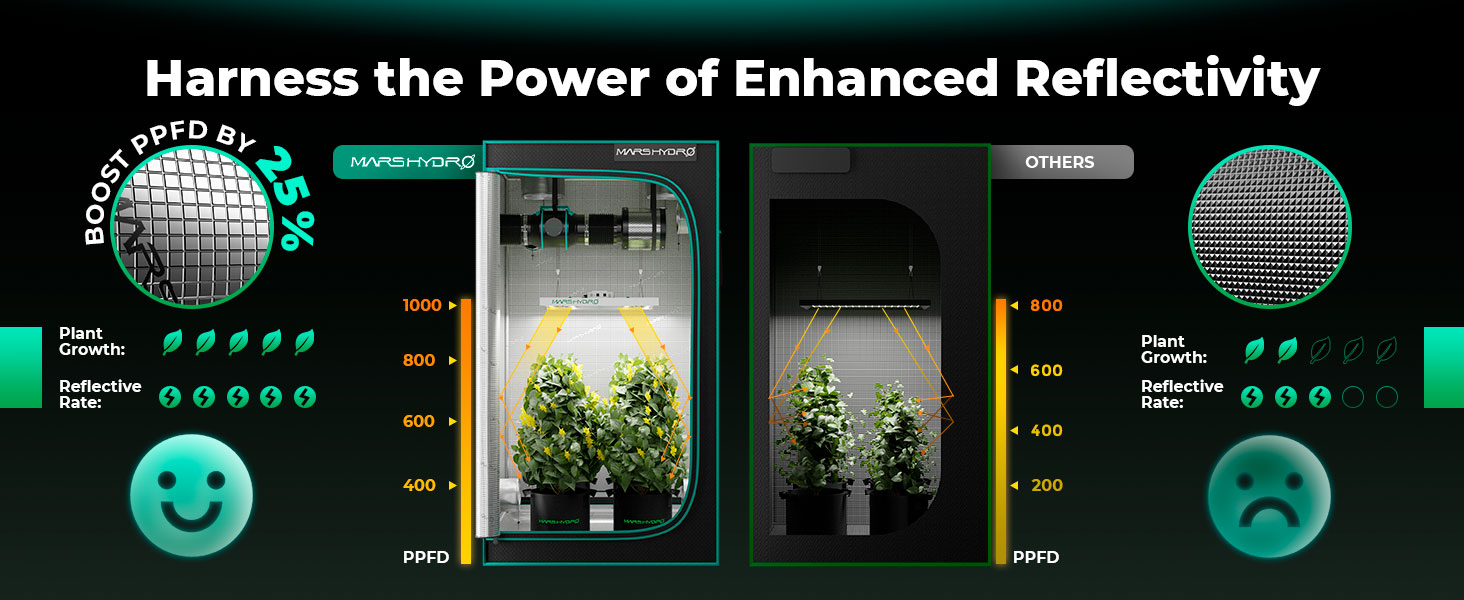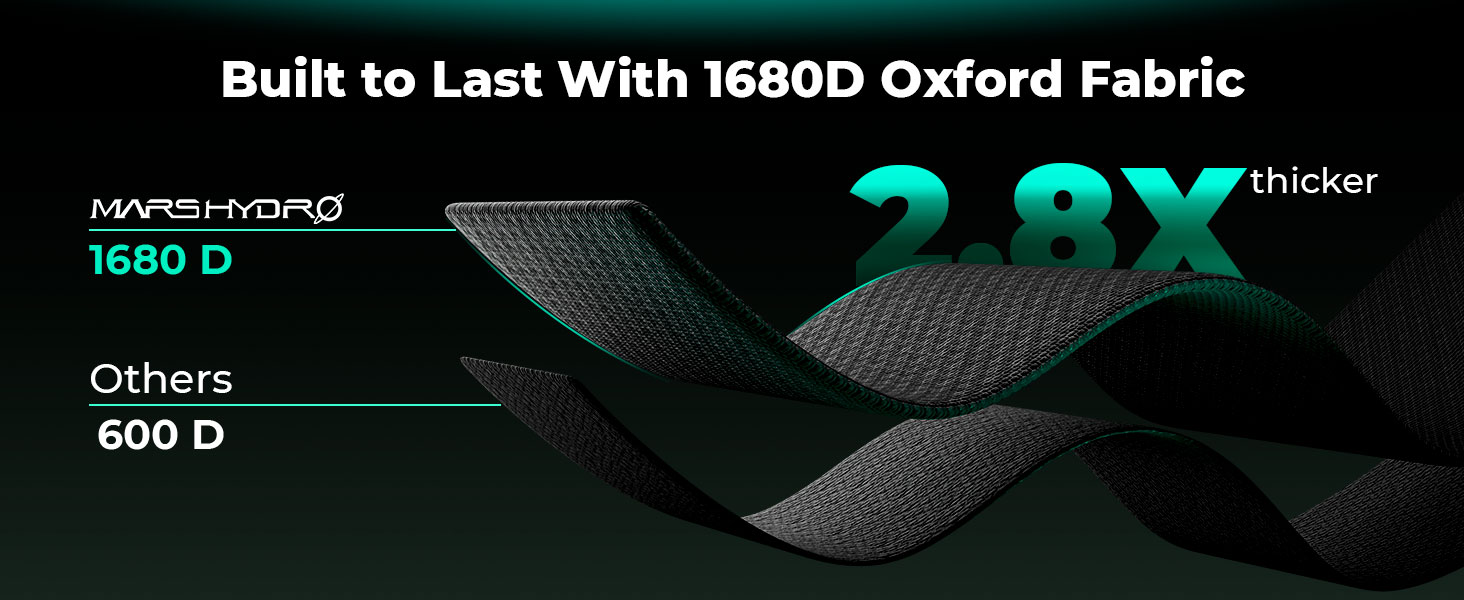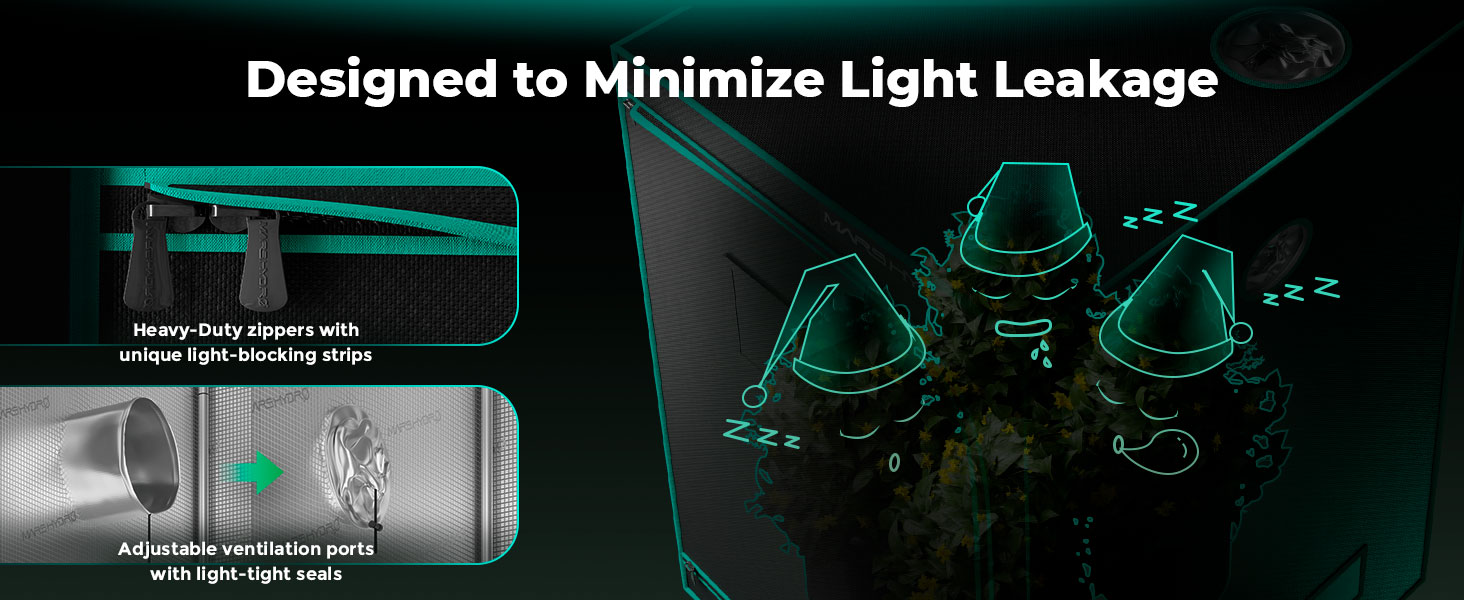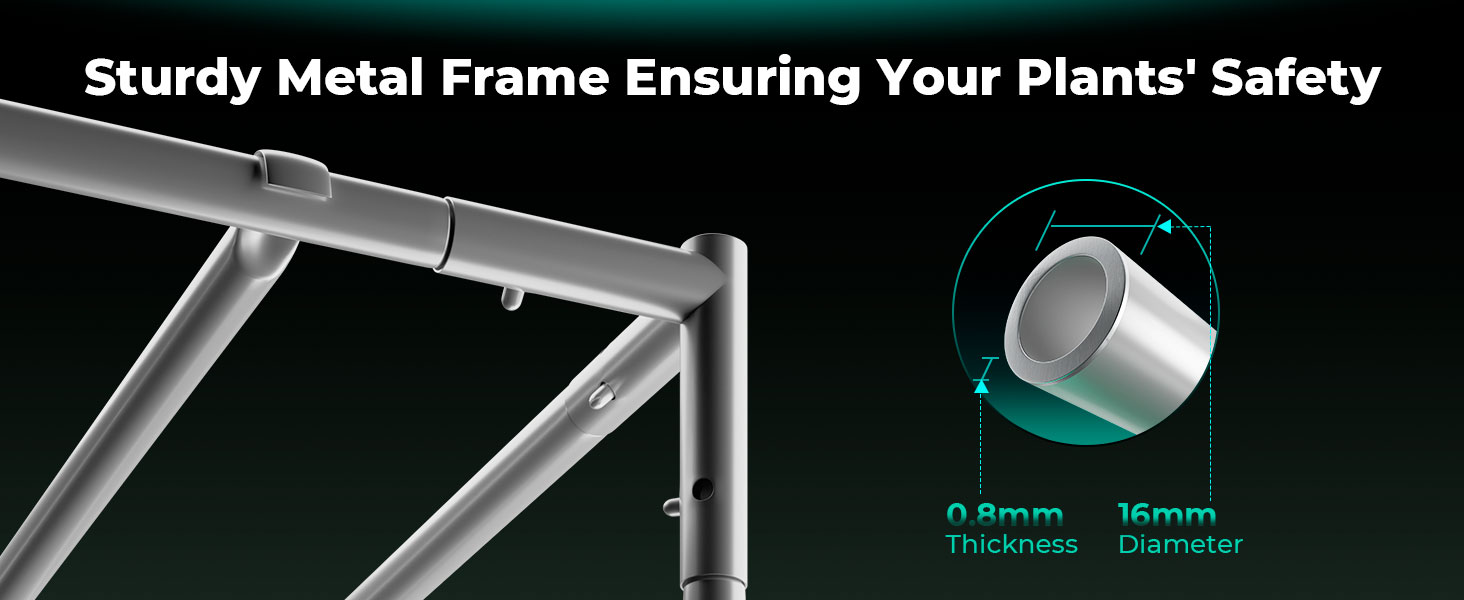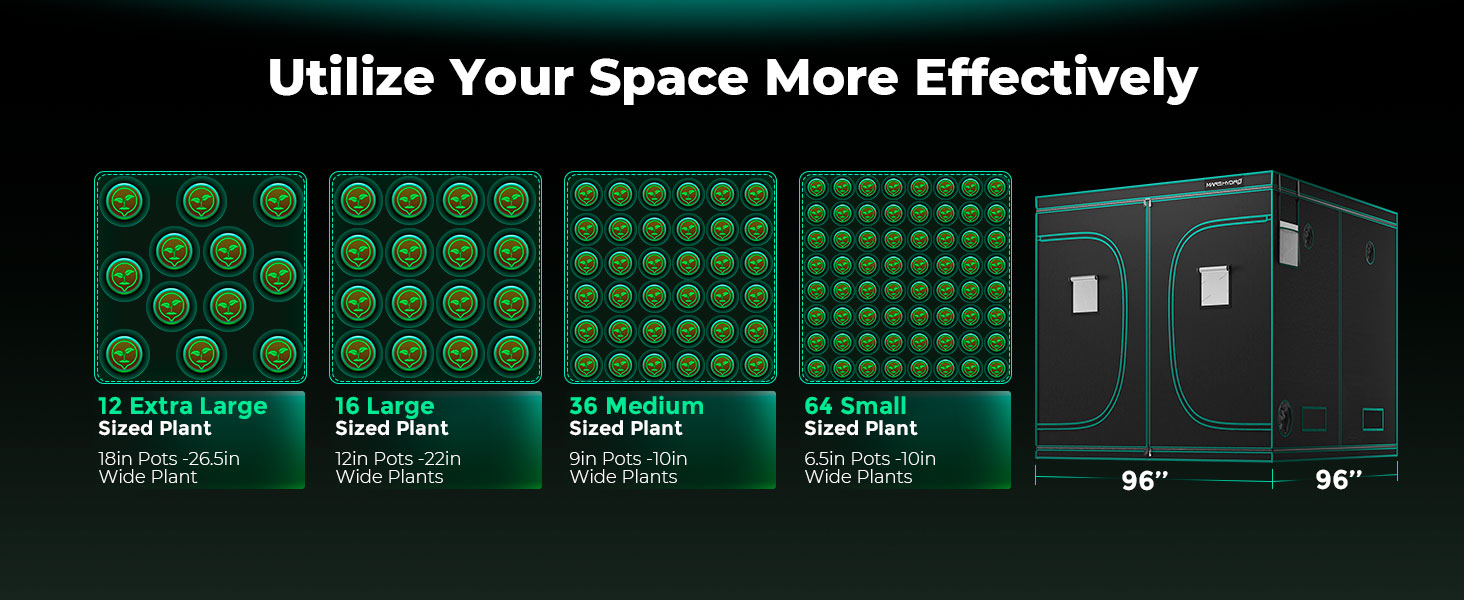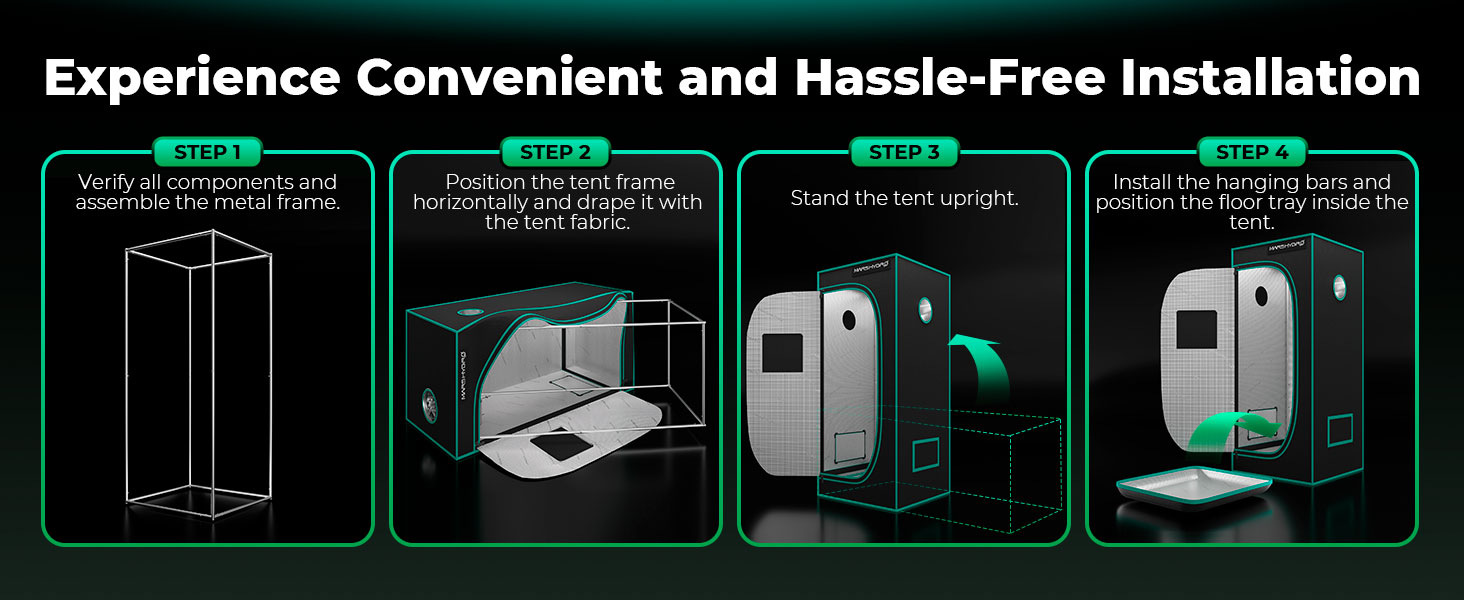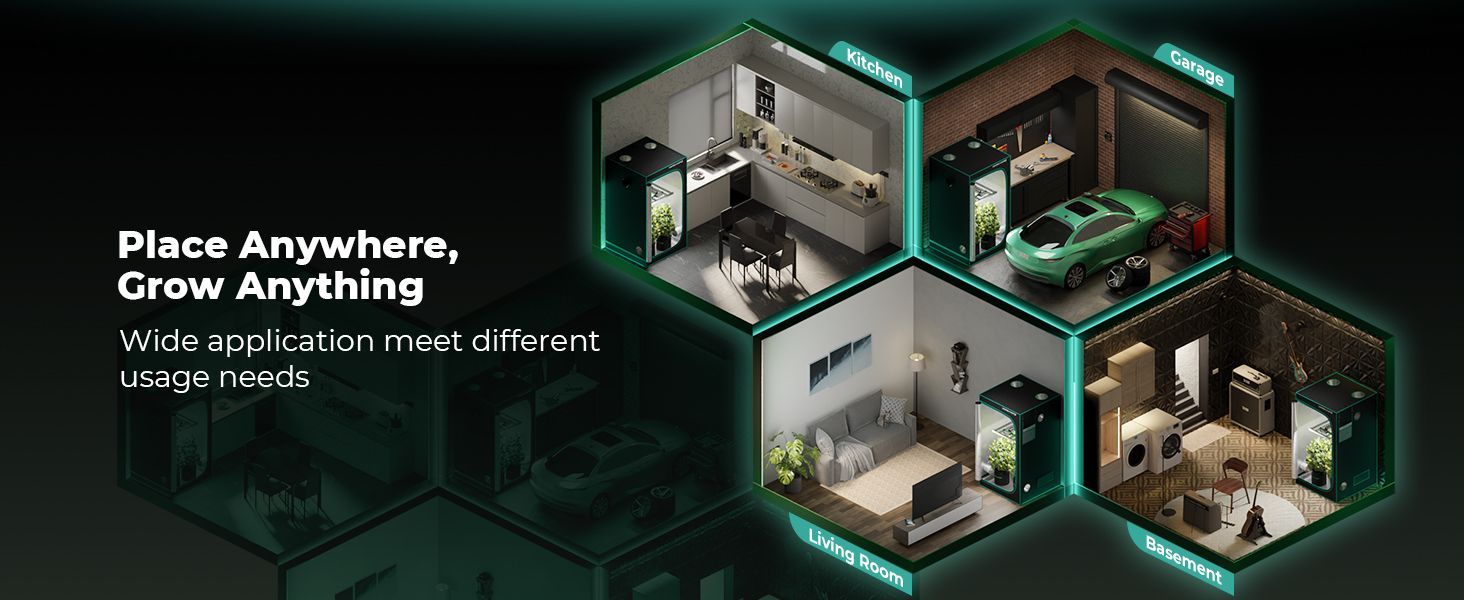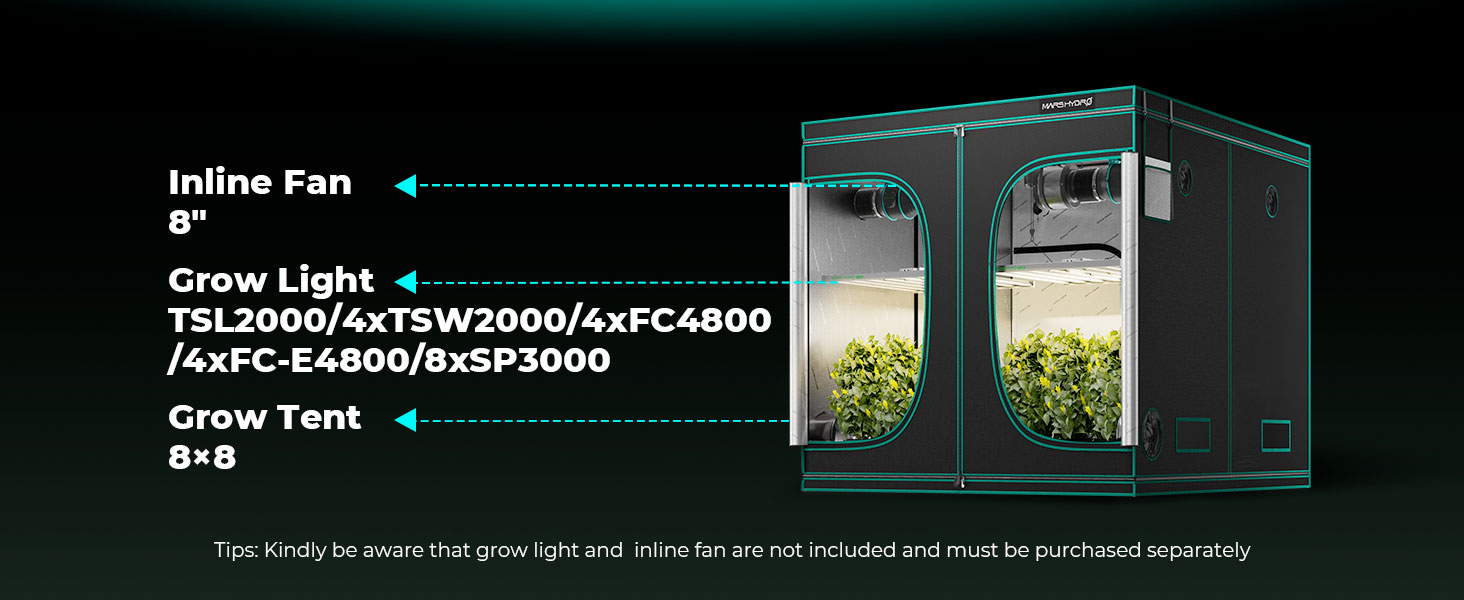 More Information

| | |
| --- | --- |
| Vent Size | 6x8'',4x12'' (6x20,4x30cm) |
| Mesh Window Size | 2x10''x10'' (2x25x25 cm) |
| DOOR QUANTITY | 2 front doors 2 back doors |
| SUPPORT CAPACITY | 150kg/330lb |
Please complete order for the product to write review.
Features
No Light Leakage

The Mars Hydro 8x8 grow tent is made of tear-resistant 1680D canvas, heavy-duty SBS zippers, and double-stitched seams to keep light out and inadvertent tears from pulling.
Sturdy and Portable Indoor Grow Tents

Metal corner adapters and poles can support up to 270 lbs, allowing you to safely hold all of your grow equipment. The entire construction is light and quick to put together, making it portable even after you finish building the entire grow tent, allowing you to move it wherever you want in terms of climate conditions or specific demands.
25% More Light Intensity

The reflective mylar inside the 8x8 grow tent uses the Diamond Pattern rather than a smooth flat or droplet so that the dispersed light may be reflected entirely throughout the plants, increasing light intensity by 25% and improving plant health and yield.
Grower-Friendly Designs by Mars Hydro

Growers can seal the tent by sealing the external vents using elastic nylon rope, allowing for a flexible ventilation system design. The removable floor tray makes cleanup a breeze and keeps water or nutrient solution spills from ruining the bottom of your tent or your floor. The mesh viewing window allows for quick plant monitoring without having to unzip the tent and disrupt the growing environment.
Temperature Control and Privacy

Growers can effectively control the temperature inside the 8x8 grow tent and grow plants all year round in a private and safe environment, with complete control over the humidity, temperature, and lighting of the grow tent. To learn more about what makes Mars HydroGrow Tents stand out from the rest, check out theRefinements Of Mars Hydro Grow Tents.
Which light is right for you?
We found other products you might like!