Mars Hydro 2x2 Grow Tent - 24''X24''X55''(60X60X140CM)
US$59.99
Regular Price
US$65.99
Free Shipping to the United States on Orders Over $59
Support
Lifetime Customer Support
Quick Overview
Tent Size: 2'x2'x4.5' = 24''X24''X55'' = 60X60X140cm
Recommended Ventilation:4'' Inline Duct Fan
Usually used for seedling phase and propagation, flexible to set up everywhere in the room.
Mars Hydro 2x2 grow tent features a stable metal frame to easily support 88 lbs of weight, eco-friendly 1680D oxford fabric to prevent light leakage, and highly reflective diamond-patterned Mylar to improve light utilization rate. All designs are to offer a controlled growing environment for indoor plants all year round.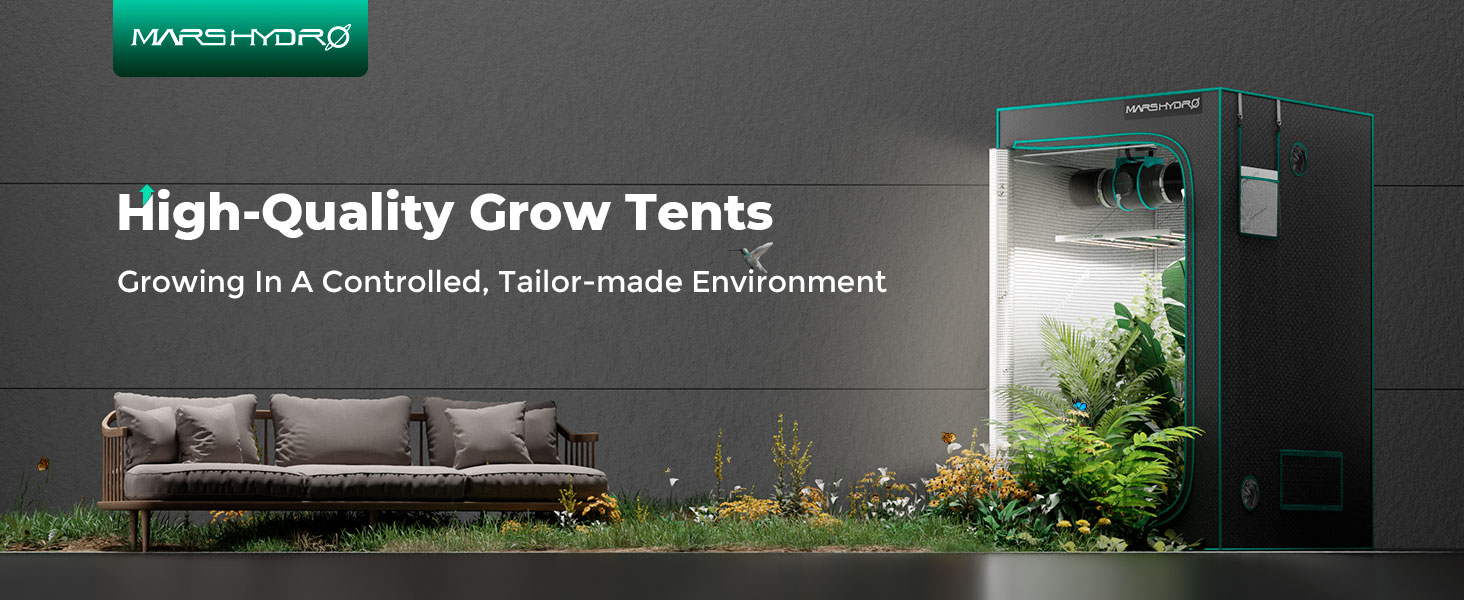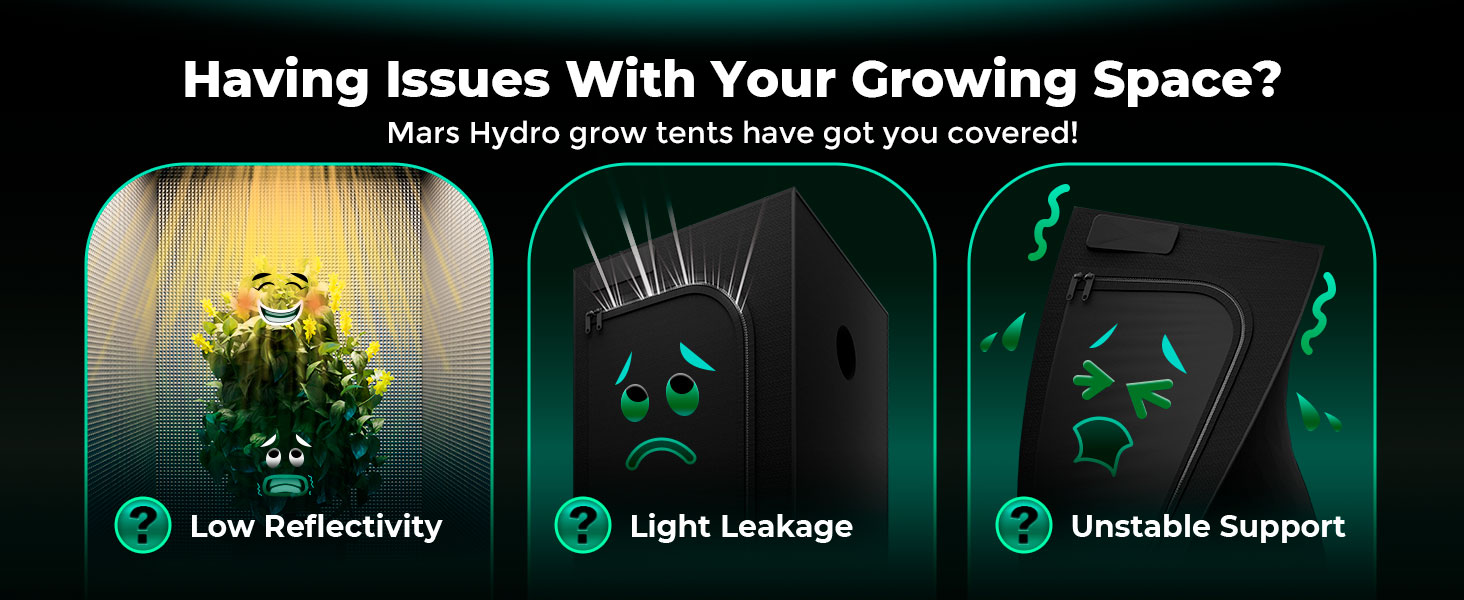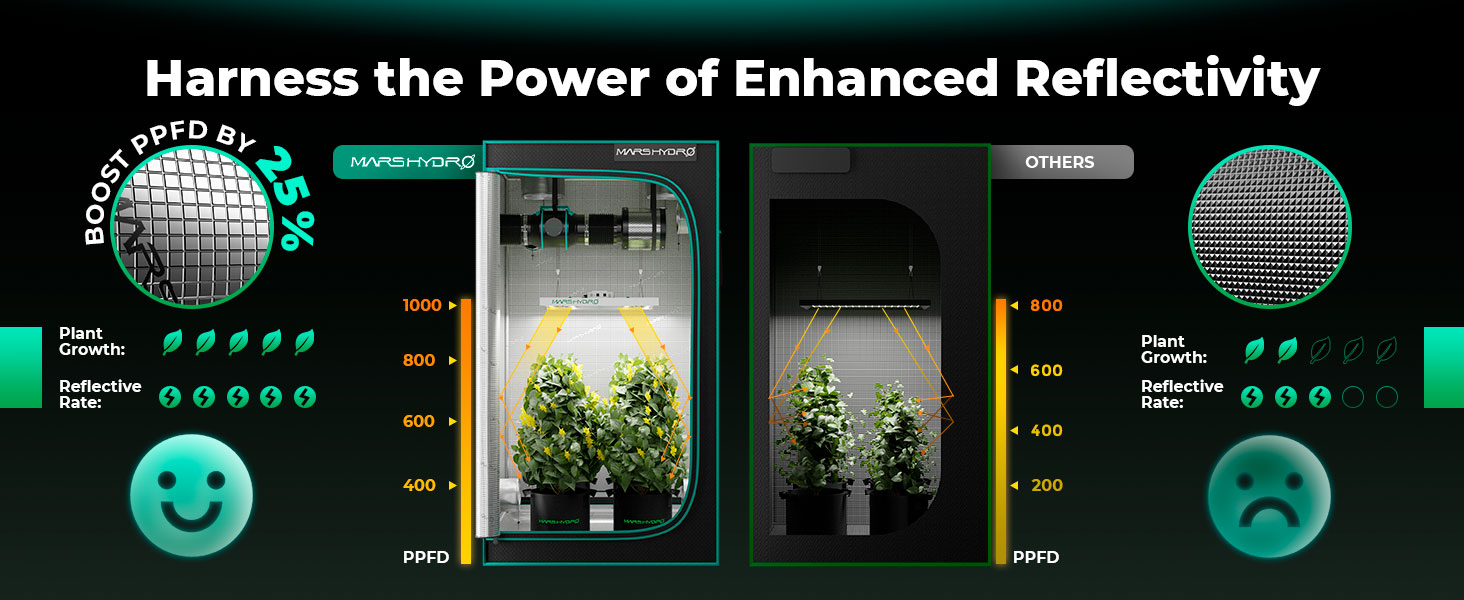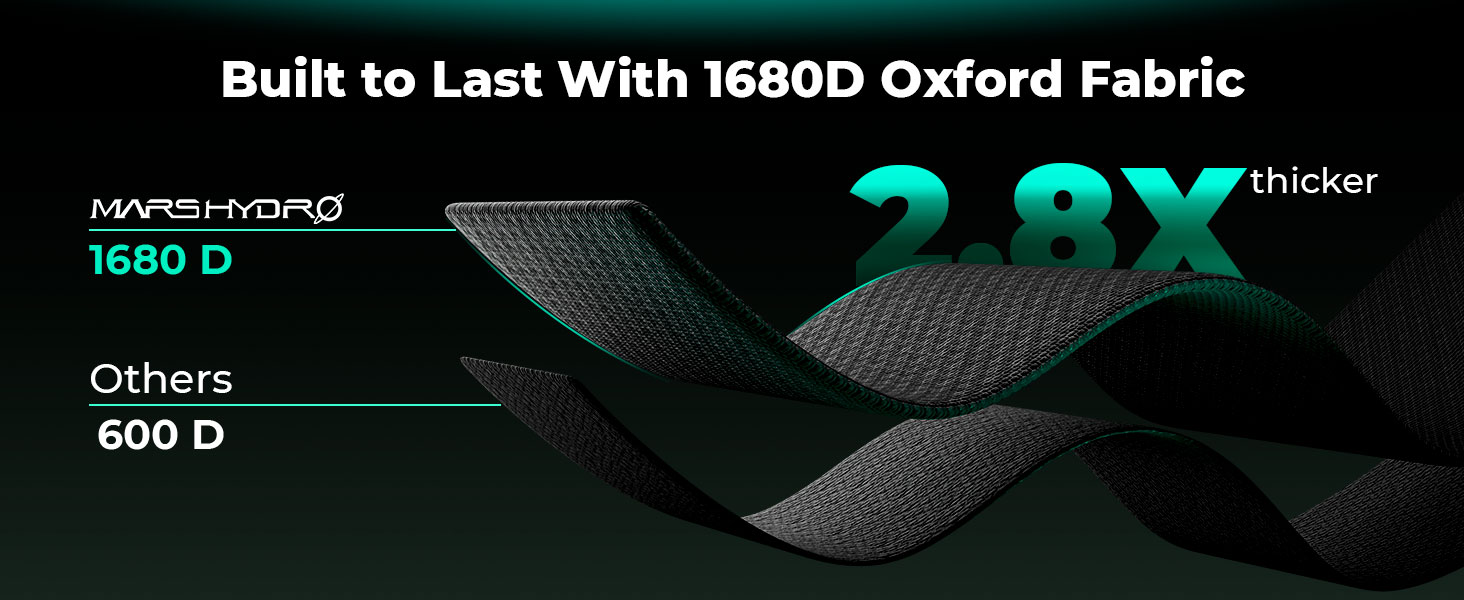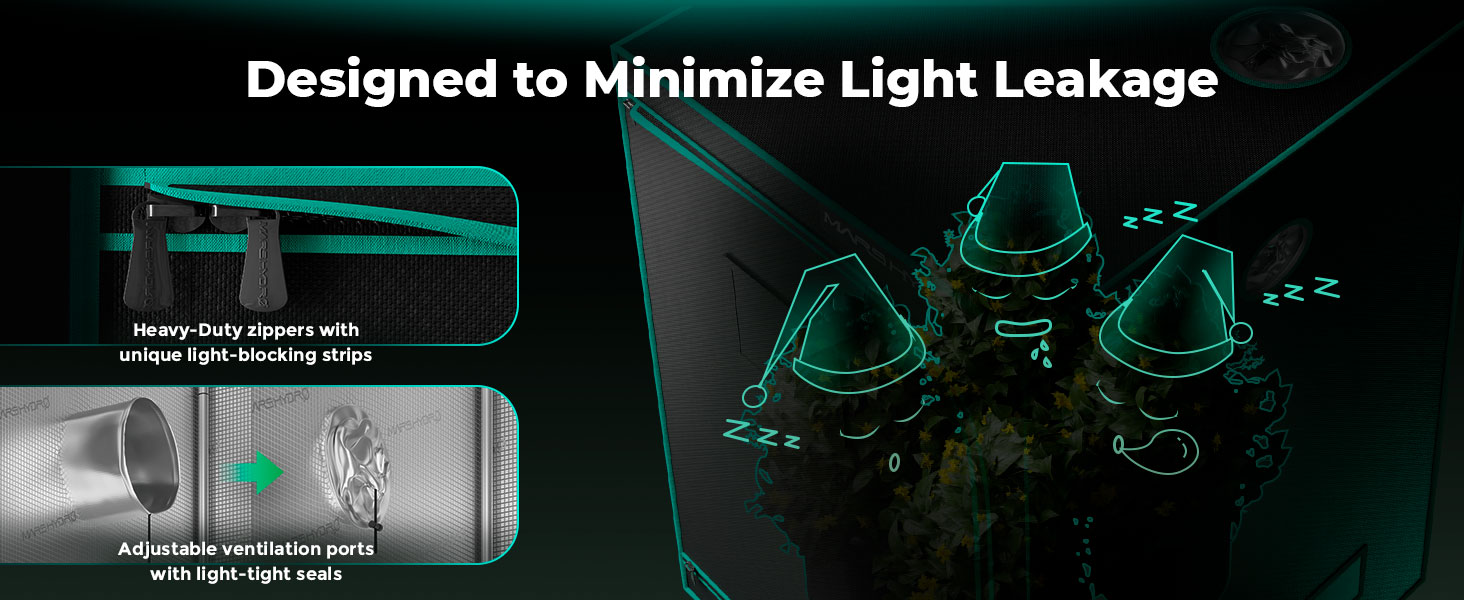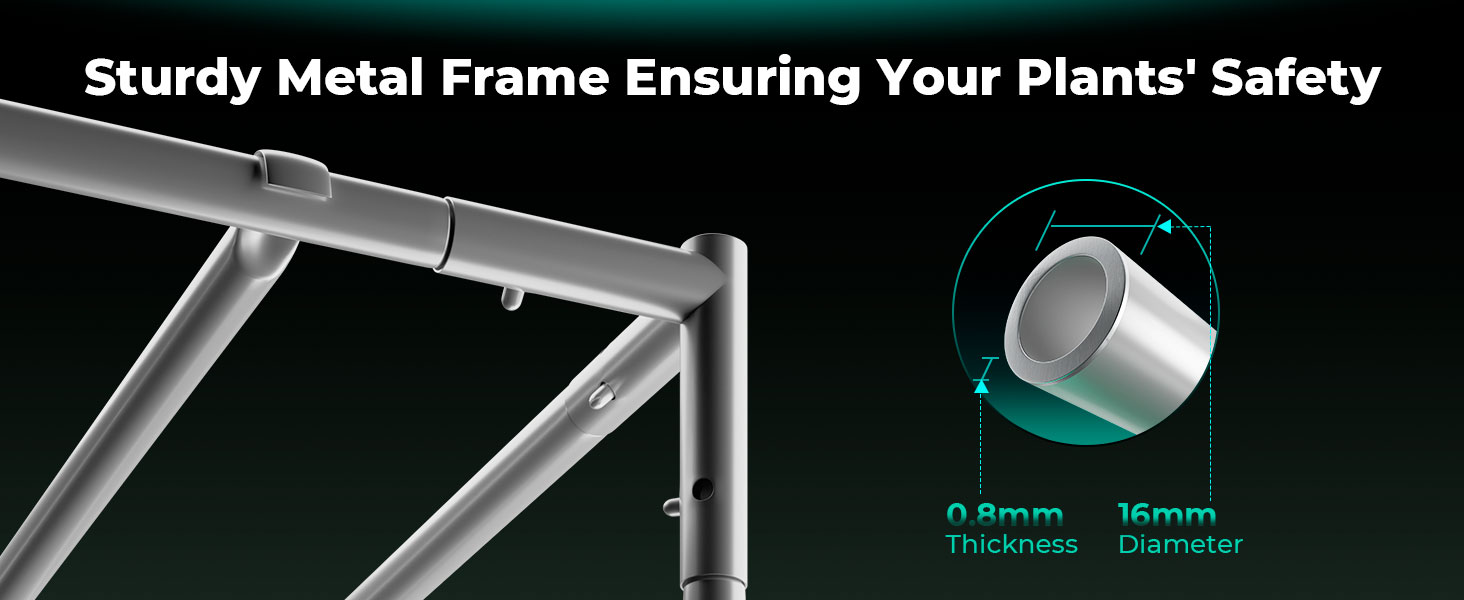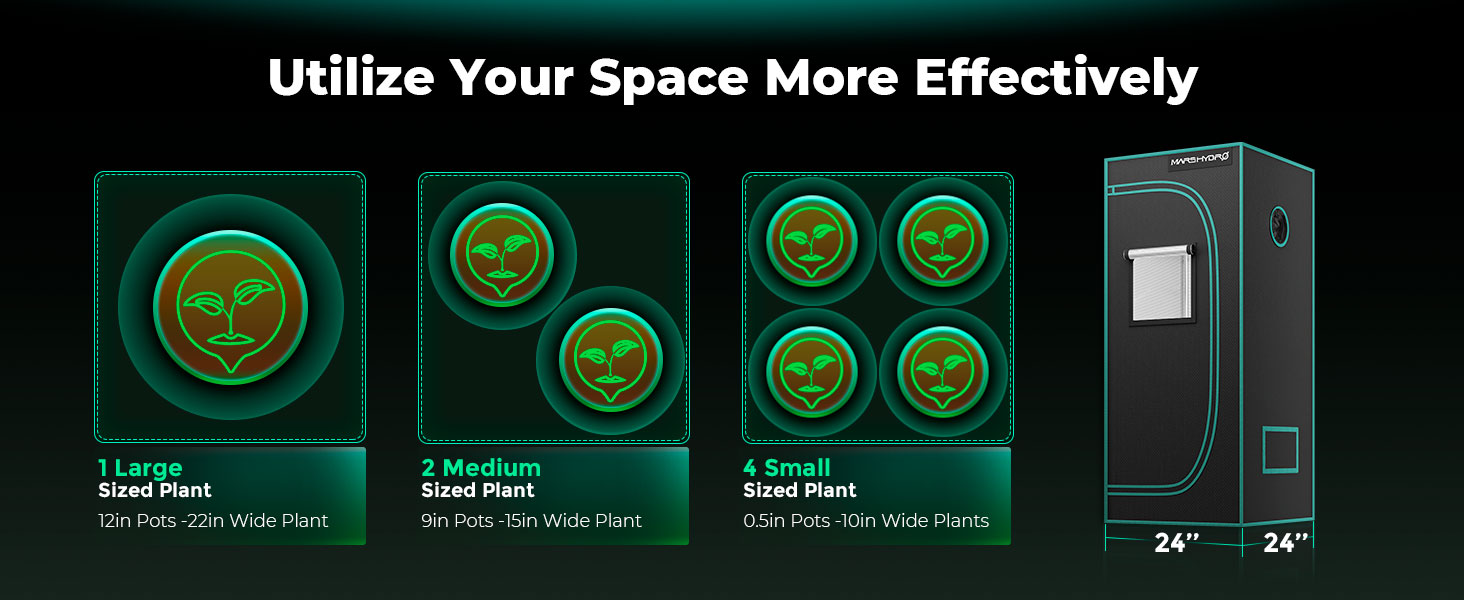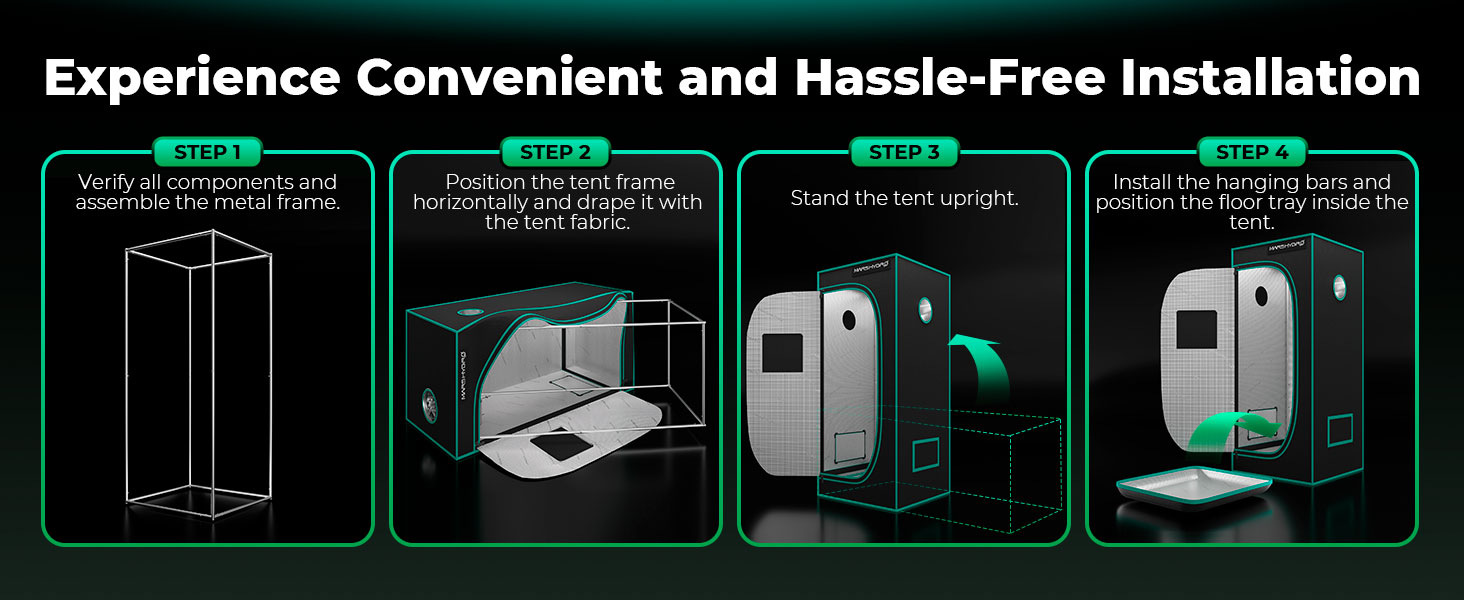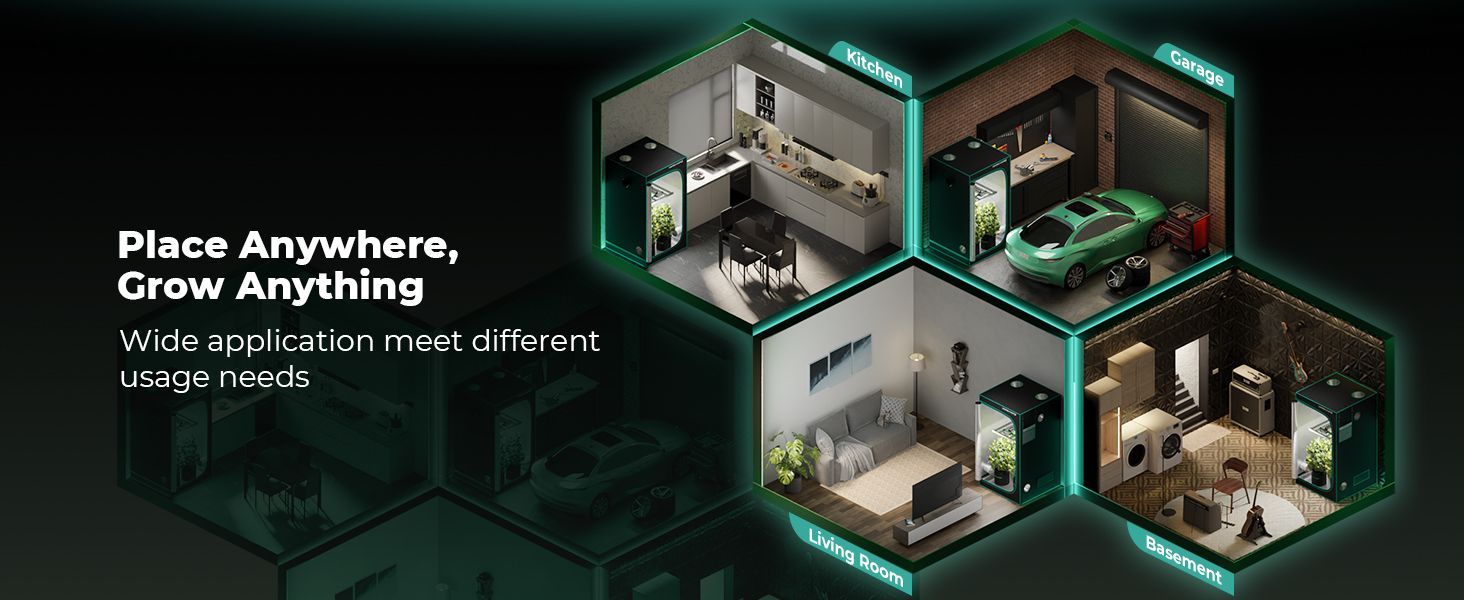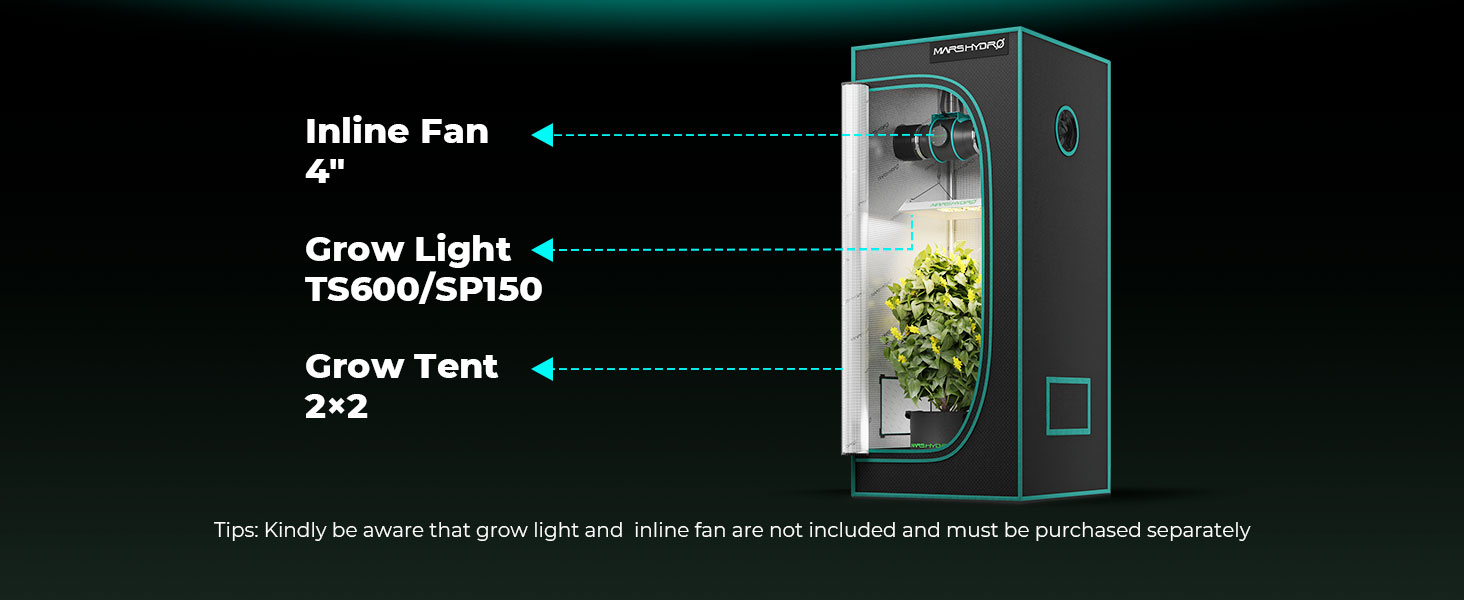 More Information

| | |
| --- | --- |
| Vent Size | 1x8'' (1x20cm) |
| Mesh Window Size | No |
| DOOR QUANTITY | 1 front door |
| SUPPORT CAPACITY | 40kg/88lb |
Please complete order for the product to write review.
Features
High-Quality Small Grow Tent & No Light Leakage

Mars Hydro indoor 2x2 grow tent applies 1680D high-thread-count canvas and finely stitched zippers with a unique zipper flap design to hold all light inside the grow tents and prevent light from leaking off the tents. The dimensions of this tent are 2ft x 2ft x 4.5ft, small enough to fit in a cabinet, or any space available for use. And it's a good separate grow tent for seedlings, cloning, and young plants that are prepared for your next run.
Enhance Light Intensity

The interior side of the canvas was lined with highly-reflective mylar that is able to reflect light to the whole plant and increase light utilization. The reflective mylar was designed with diamond patterns to further enhance the reflection thus increasing the light intensity by 25%, helping yield more than growing without a grow tent.
Sturdy & Durable Indoor Grow Tent

The grow tent hanger can accommodate all necessary ventilation settings, and thanks to a special frame coating, it won't rust, tip over, or get crushed. This is due to the fact that the entire tent frame is constructed from metal, allowing it to support up to 88 LB of weight.
User-Friendly Tent Designs

Dual-sleeved vent ports allow for a flexible ventilation setup; growers can seal the tent by tightening the external vents using elastic nylon ropes so the inside of the 2x2 grow tent is a well-controlled environment. The removable floor tray allows for simple cleanup and prevents water or nutrient solution spills from ruining the bottom of your tent and your floor. The mesh viewing window allows for quick plant monitoring without having to unzip the tent and disrupt the tent's already controlled growing environment.
Private And Perpetual Grow Room

Mars Hydro grow tents provide an individual area for growers to cultivate their favorite plants across the year without worrying about seasons or weather. With safe zippers, unwanted visitors are kept outside of you small garden and plants will grow naturally.
Which light is right for you?
We found other products you might like!