Mars Hydro Hydroponic 3x3 Grow Tent - 39''X39''X71'' (100X100X180cm)
Free Shipping to the United States on Orders Over $59
Support
Lifetime Customer Support
Quick Overview
Tent Size: 3.3'x3.3'x5.9' = 39''X39''X71'' = 100X100X180cm
Recommended Ventilation: 4'' Inline Fan & 4'' Carbon Filter

The perfect grow tent for medical growers to start 1~3 plants; the good seedling and veg tent for 4x4 flowering grow tent.
Mars Hydro 3.3x3.3 grow tent features a robust metal frame to easily support 110 lbs of weight. The tear-proof 1680D oxford fabric to prevent light leakage is lined with 98% reflective Mylar to enhance light intensity by 25%. All designs are to offer an enclosed and controlled growing environment for indoor plants all year round.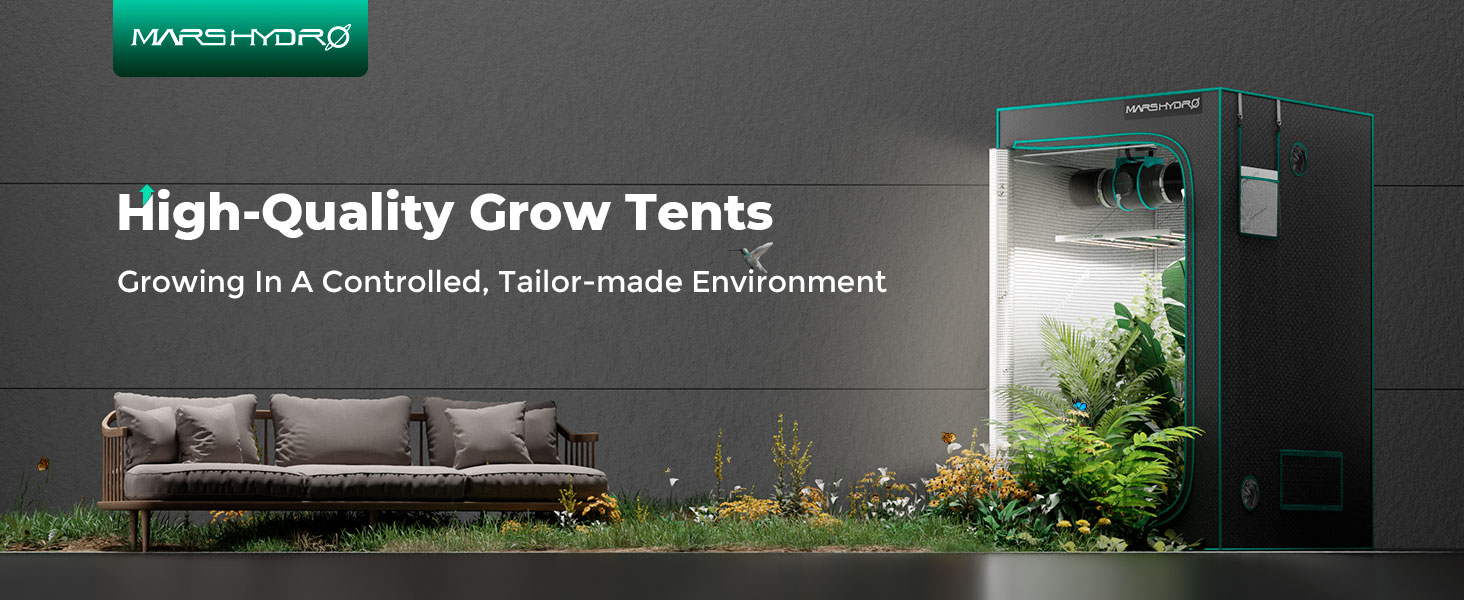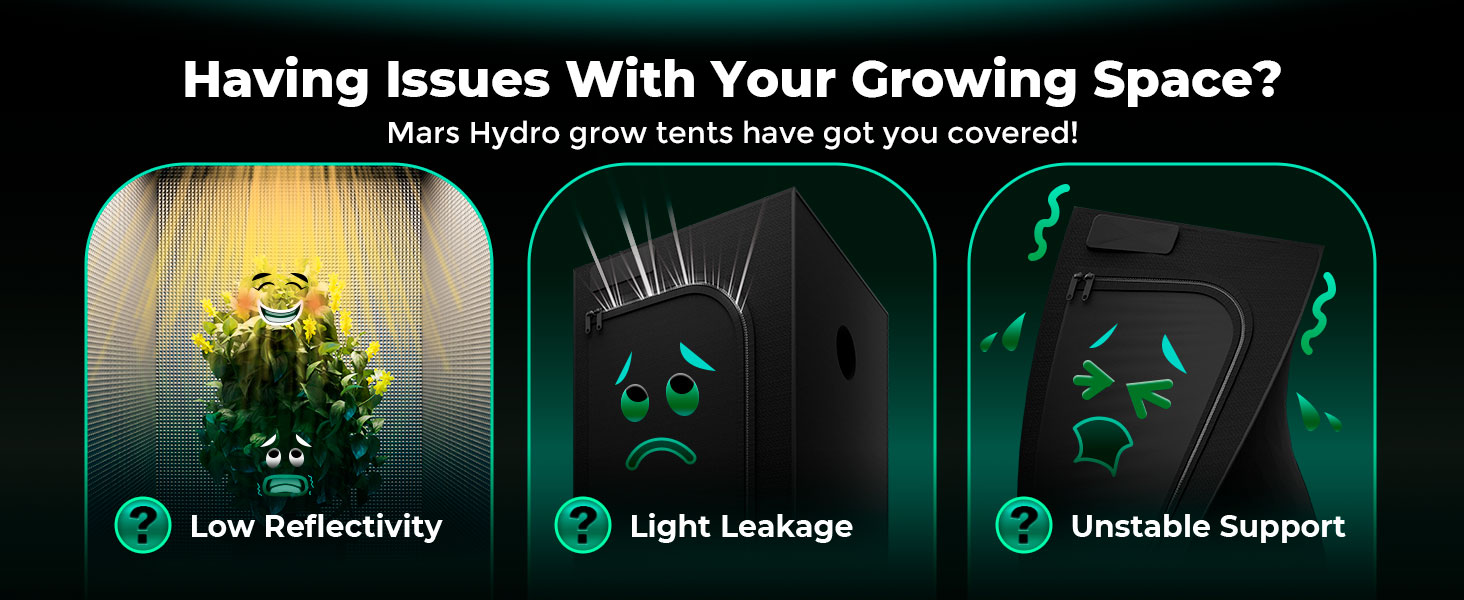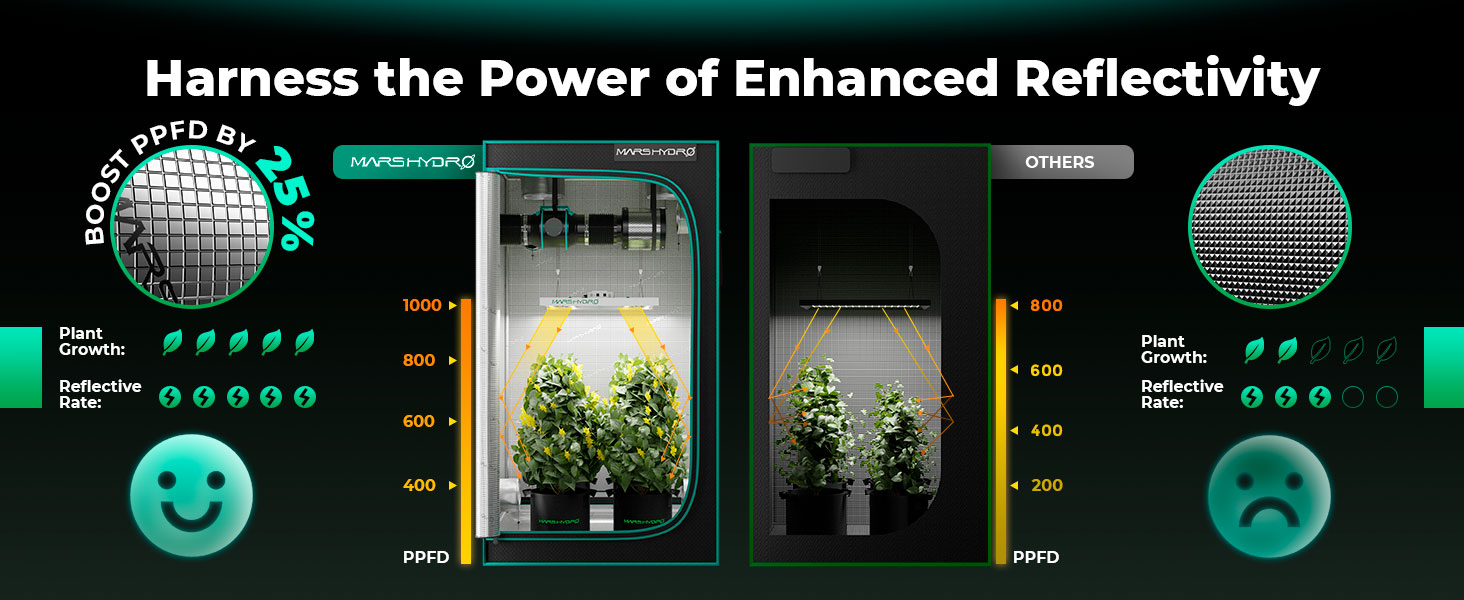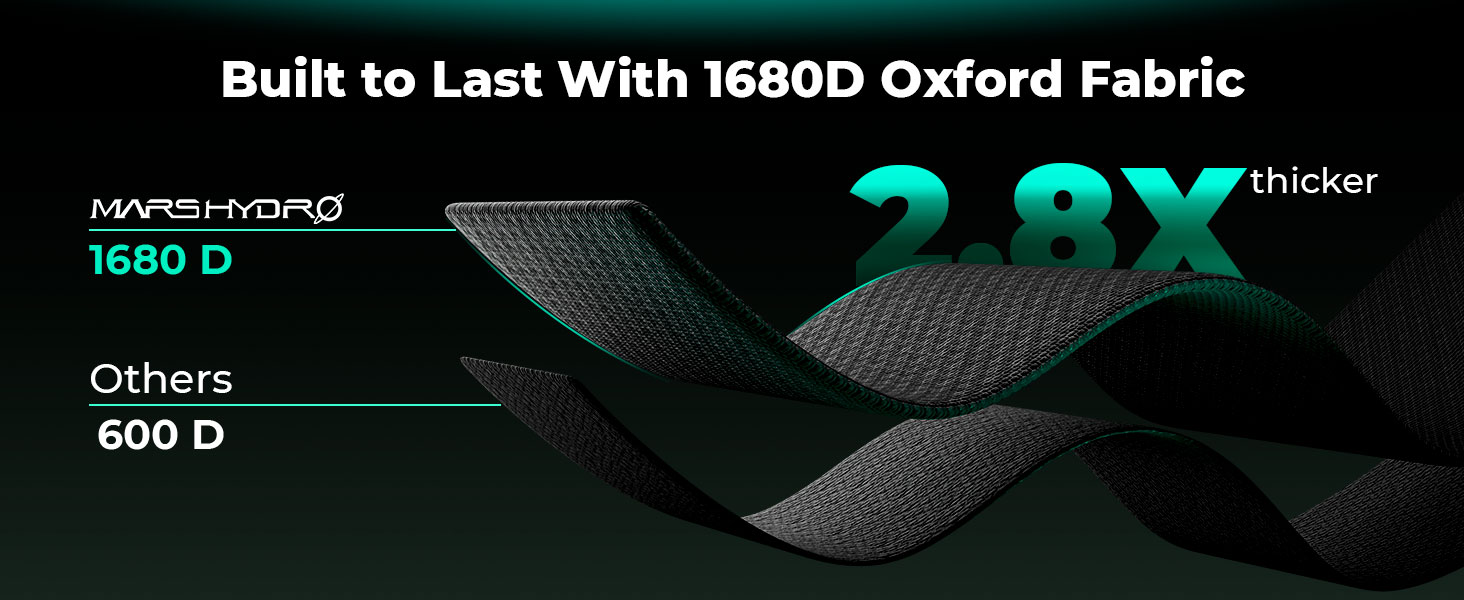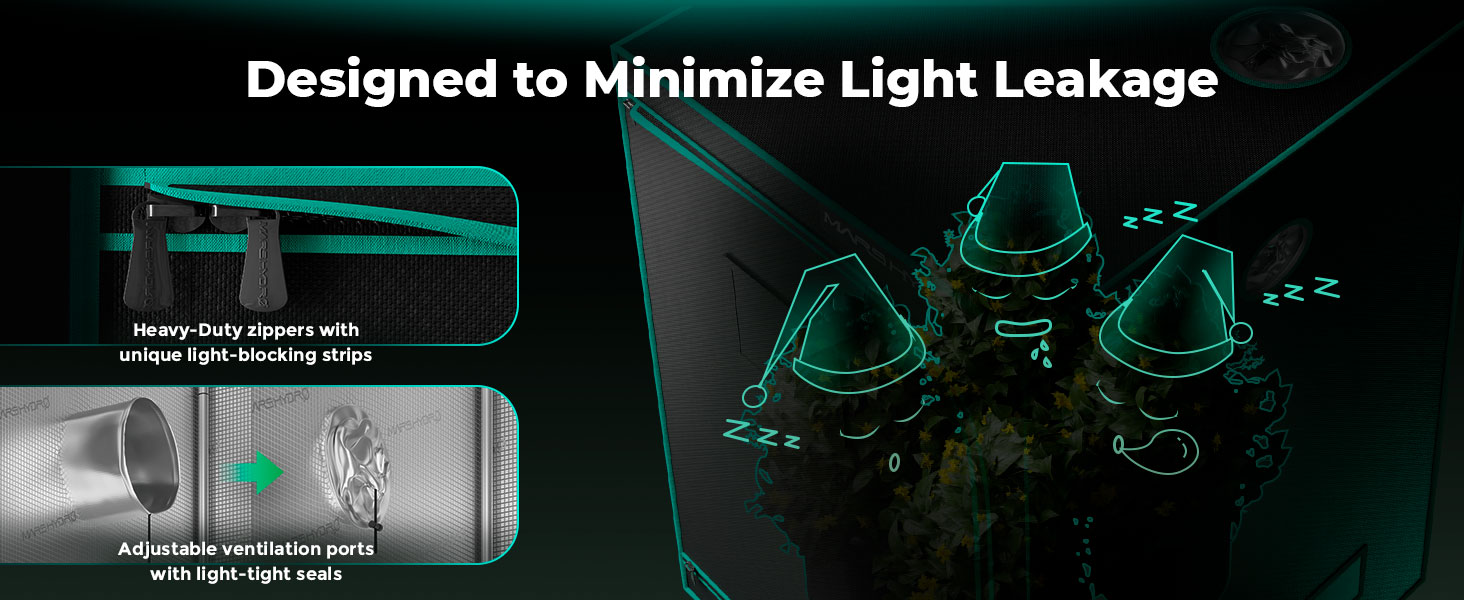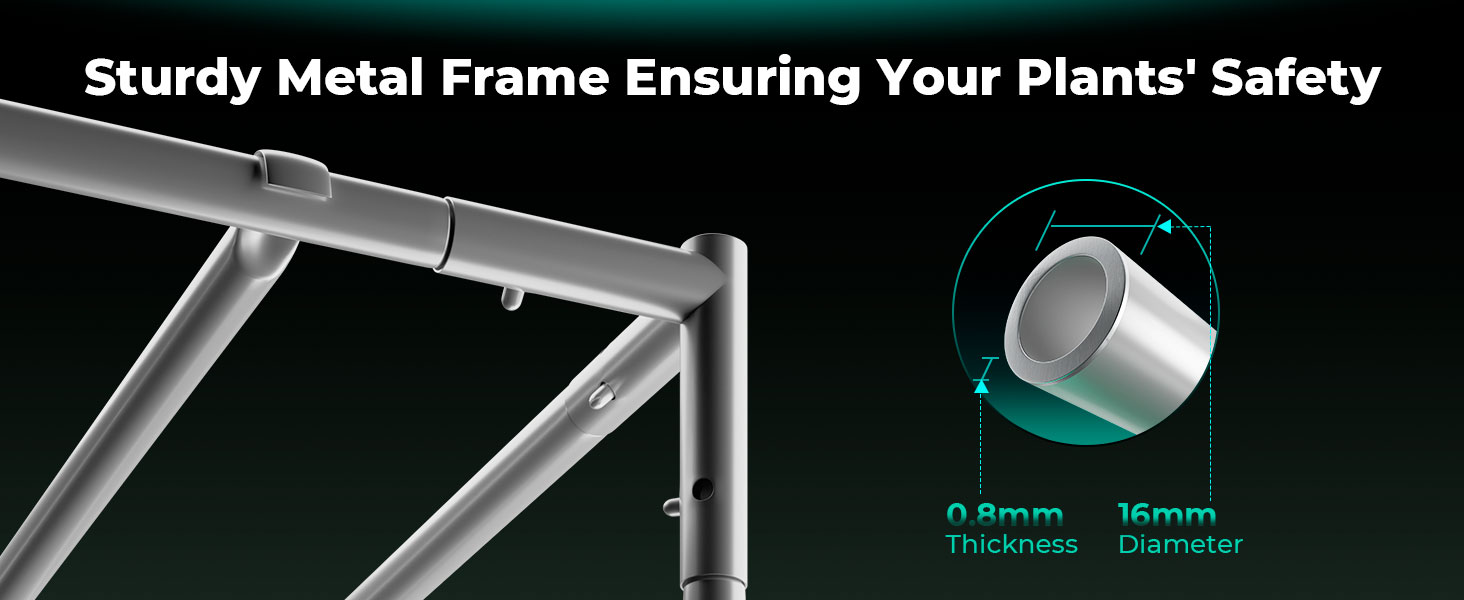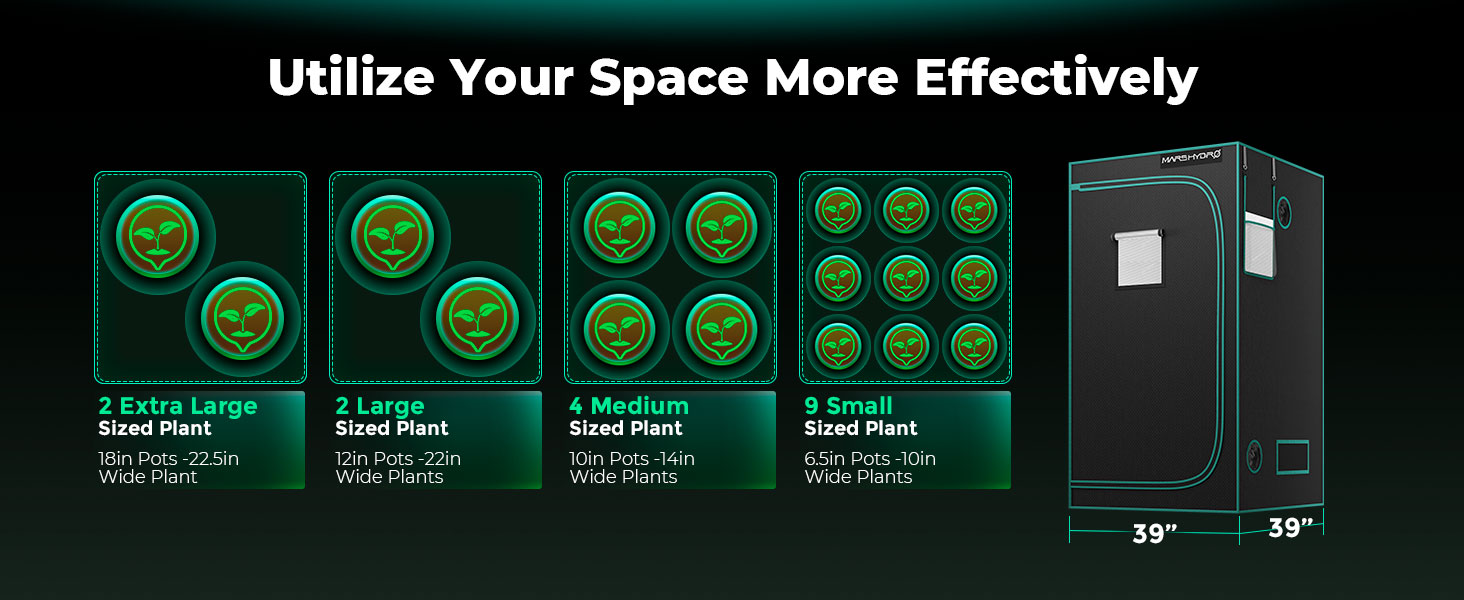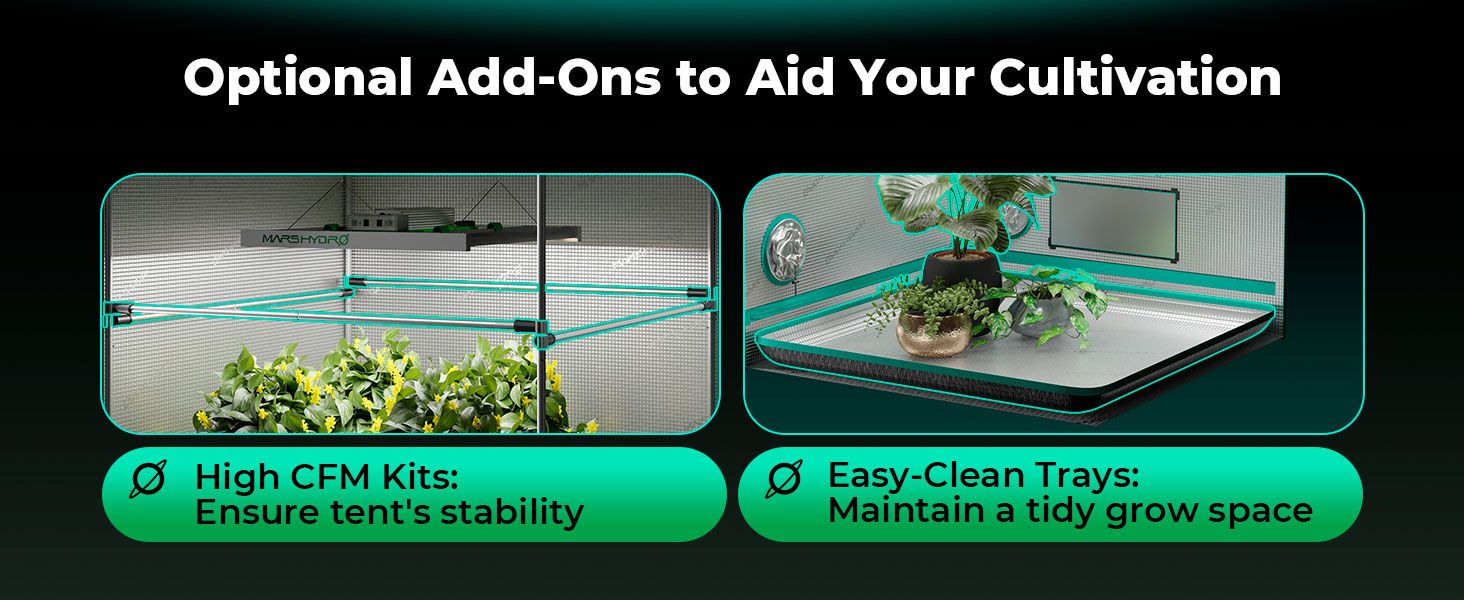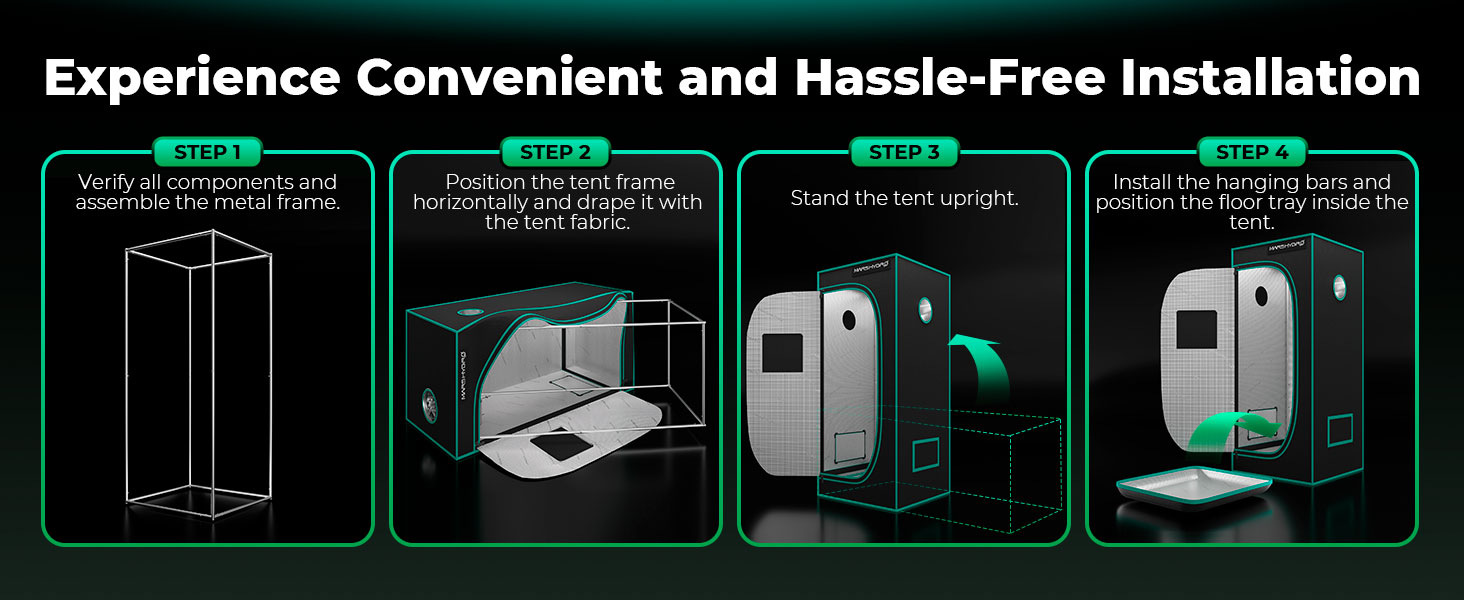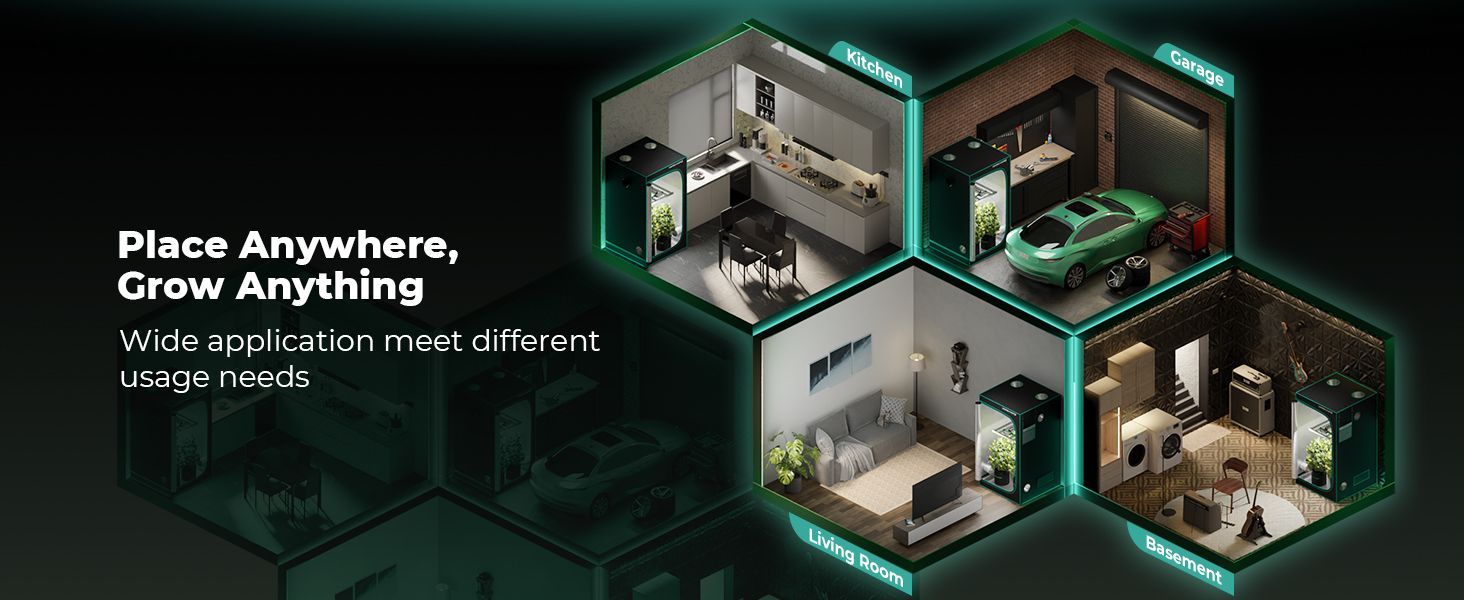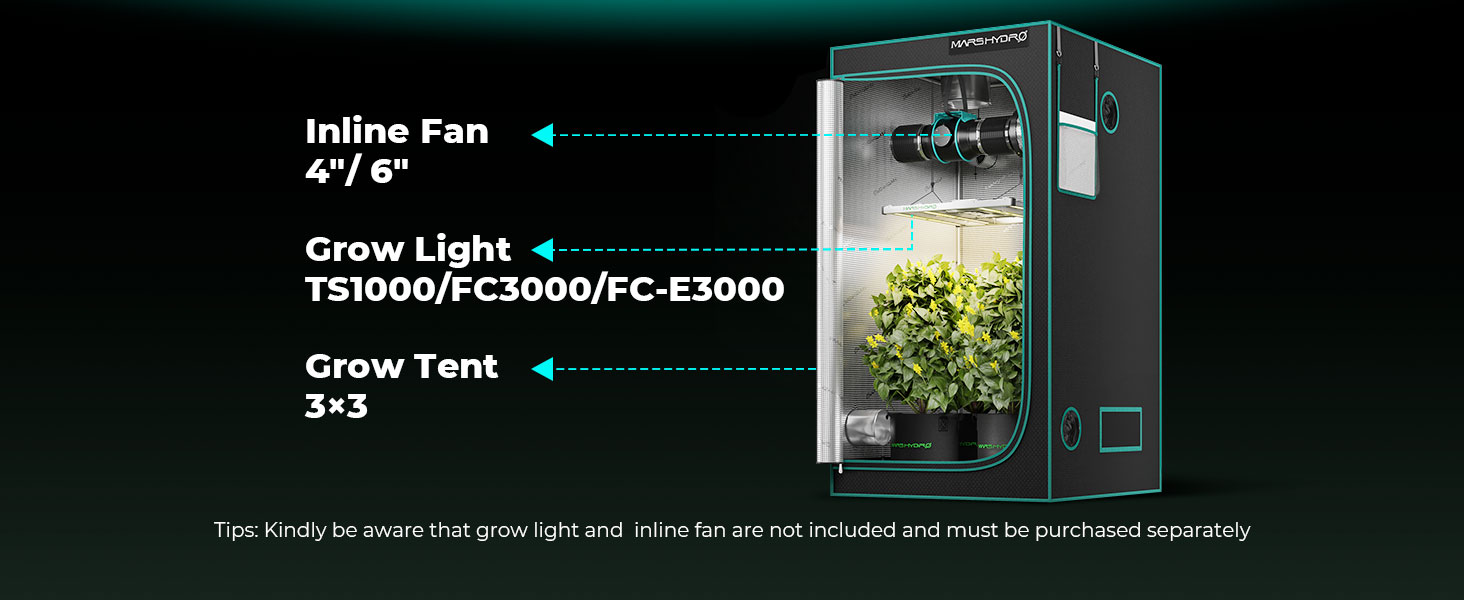 More Information

| | |
| --- | --- |
| Vent Size | 2x8'' (2x20cm) |
| Mesh Window Size | 1x10''x10'' (1x25x25 cm) |
| DOOR QUANTITY | 1 front door |
| SUPPORT CAPACITY | 50kg/110lb |
Please complete order for the product to write review.
Features
Lock All Light In Grow Tents

Mars Hydro indoor 3x3 grow tent uses tear-resistant 1680D high-tread-count canvas, and heavy-duty SBS zippers with double-stitched seams and a zipper flap to prevent light from escaping off the tent.
Rugged Indoor Grow Tents

Mars Hydro 3x3 grow tent was designed with sturdy and durable metal corner adapters and poles that allow the grow tent to hold up to 110 pounds. Because the metal frame has a special coating, growers don't need to worry about the tent shaking, rusting, or peeling paint.
High Reflectivity Increases Light Intensity

The internal reflective mylar together with diamond patterns irregularly reflects the dispersed light back to all the plants thus increasing the light intensity by 25%, boosting plant yields inside the 3x3 grow tent. The irregular reflection could also bring essential lighting for plant growth to the stems and deep leaves where barely light can reach.
User-Friendly Designs

Growers may seal the tent by tightening the external vents with elastic nylon ropes thanks to the dual-sleeved vent ports. The removable floor tray enables simple cleanup and prevents inadvertent spills of water or nutrient solution from ruining the bottom of your tent and your floor. The mesh viewing window allows for quick plant monitoring without having to unzip the tent and disturb the tent's already controlled growing environment.
Private and Temperature-Controlled

The 3x3 grow tent provides growers with a private space where growers can keep away unwanted visitors and effectively control the climate data like temperature and humidity inside the grow tent, so that growing indoor plants year-round can be easily achieved.
Which light is right for you?
We found other products you might like!